Tencent Holdings have been under a tremendous selling pressure over the last couple of months after its largest shareholder, Prosus NV announced mid-2022 that it was going to pare back a good amount of its holdings in the Chinese tech shares to fund its own company share buyback.
Even though these trades have come in at relatively small blocks – between 3-5% of daily volumes, it still puts an intense strain on Tencent as the Chinese tech company is still recovering from the slower advertising demand and previous tech crackdown from the Chinese Communist Party.
Luckily for Tencent shareholders, the company itself has been mitigating this impact by buying back some of the shares themselves in the round bout of buybacks, so the impact has been largely contained which resulted in the company share price consolidating for quite a good while now.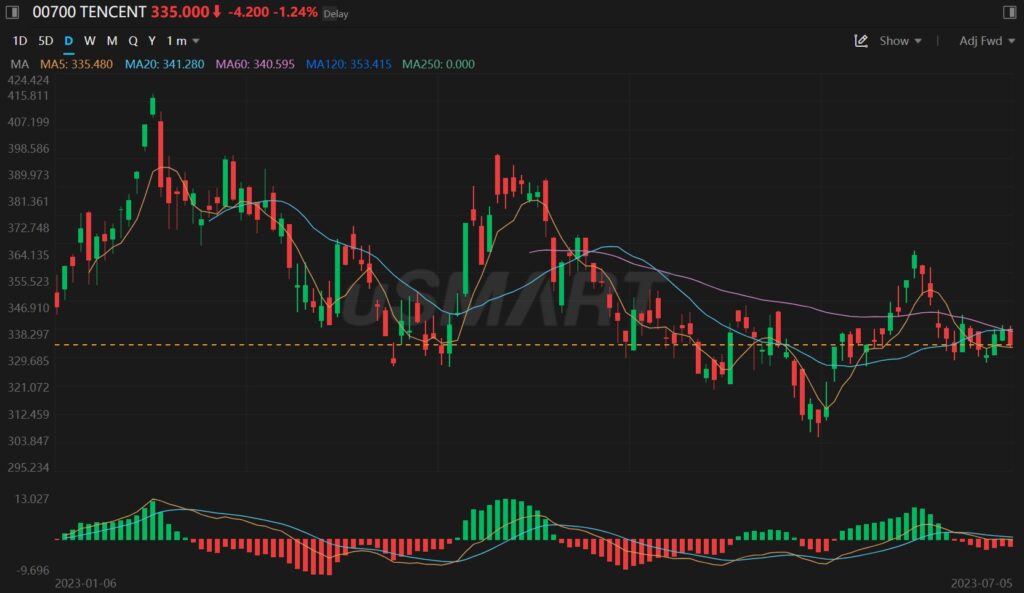 Earlier this week, South African internet group Naspers and its investment arm Prosus made announcement that they will unwind a complex set of shareholdings in each other as a measure to avoid the complexity surrounding stock buybacks after selling a good amount of Tencent shares in the past couple of months.
They are doing this particularly in order to reduce their share price valuation discount which have weighed the company for many years. Furthermore, they have also owned other companies in their global asset of portfolios so this reallocation move will not only close the valuation discount gap but also diversify their holdings and account to shareholders who are getting increasingly jittery about the massive holdings the company have in the Chinese tech company.
Through this reshuffling, Naspers will remain the controlling shareholder in Prosus but through super voting shares. The removal of the crossholding of both companies would better reflect economic interests in the investment vehicle, under which Naspers holds 43 per cent and other shareholders 57 per cent. The cross-shareholding will be ended through Naspers and Prosus each issuing new stock to shareholders without taking up their own rights to these shares.
What this means for Tencent is it will continue to likely absorb pressure from the divestment of its shares in the near term until the exiting of the crossholding is completed.
Tencent themselves, have been trying to reduce its own investment stake in companies in China like JD and Meituan, and are planning to invest outside in order to attract better risk reward profile. When this thing ends, it will all be about the value of the acquisitions they procure and how much the value that can bring to the company from a cashflow and investment perspective.

Stock Analysis