I went for an interview last week for what I saw was a lateral similar role to what I am doing right now.
This was not an intended move as I have not been actively looking for jobs outside.
One fine sunny day, a recruiter called and explained to me about the opportunity, which I thought was harmless so I decided to go for the interview to see what I can get out of it.
The role is very similar to what I am currently doing in my role, which involves directly reporting to the CEO himself. I typically like this kind of set-up because it's more direct and I get closer to the real action of the business. Reporting to a CFO in a larger organization blend in more depth but you lack the exposure to the frontline decision of the business, which I typically do not quite favour in the later part of my career.
Anyway, back to this role – The CEO himself is co-founder of the company and also sits in the Board, so there is a lot of skin in the game – even though there are also strong equity shareholders like Blackrock who has also stakes in the company. The CEO is not just there to collect salary and direct corporate traffic, but also genuinely trying to grow the business.
Overall, the interview went pretty smooth. And I told the HR who was also present during the interview my salary expectations and given there is a risk of M&A buy-out taking place for the company at some point in the future, it is probably wise to be also asking for an ESOP.
At this level, I think the increase would have been a really nice addition to help me with the overall increase in cost of living and higher mortgage payments.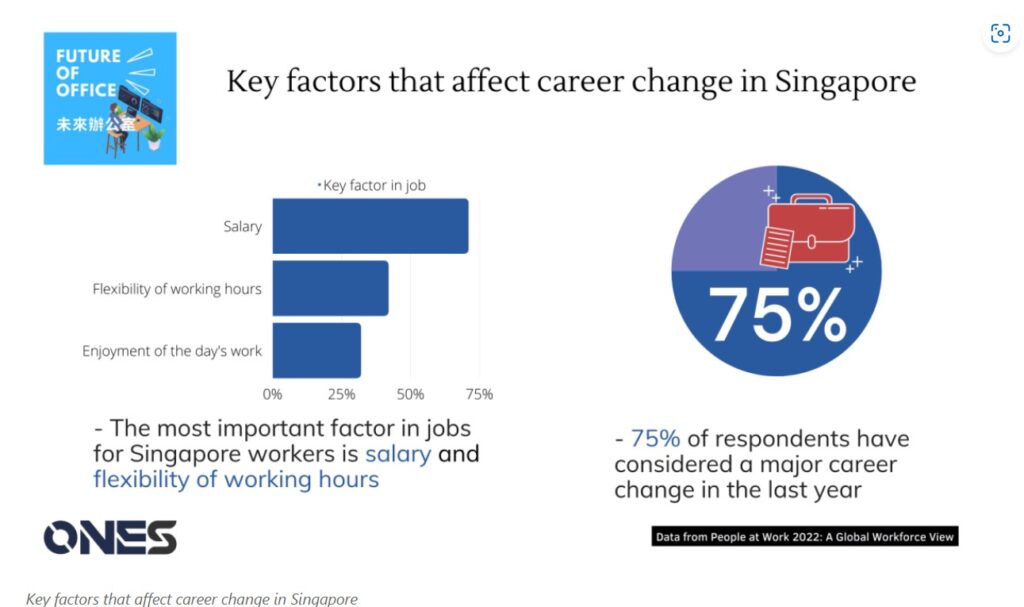 But like most people in their different stages of life, I do have my own reservations and challenges too thinking about the potential downsides of this move. I'll break this down into two main parts:
One of the biggest risks with co-founded companies is that most founders have an exit strategy as one of their main end objectives at the end of the day. In other words, if you are working in the company as an employee, you run the risk that the company will be taken over and you might lose your job due to reorganization.
Because of this risk, I am thinking the 20% salary increment alone doesn't quite justify taking the risk.
An ESOP can help to mitigate that, but it really depends on a case-by-case situation.
I haven't been able to figure out yet their working culture and working flexibility during the interview, but it seems like they are working 5 days a week in the office.
Now, this seems like a perfectly normal situation for many people but perhaps less ideal for someone who's been working hybrid for some time like me.
The Covid situation in the past few years have really changed the outlook of working for me.
Remote and hybrid working for me have been the norms in the past few years and I absolutely love this set-up. First, I do not actually have to squeeze through the public transport on the way to work every day, which waste not only time and efforts, but also transportation costs. It is worse when the weather is bad, and you have an office full of colleagues sneezing non-stop in the office.
Second, there are errands to run in my day-to-day life that I usually have to settle – whether it is waiting for a packet at home, or meeting the teacher once every quarter, or supervising my kids to finish their homework.
Working from home or remotely allows for these multi-tasking that needs to be done and I still get my work done for the day. When I go to the office on alternate days, it is also more effective because of the recharge that everyone needs.
Obviously, this is a senior role in the company, so the founders are still interviewing candidates that they think would be the right fit for the organization, which I think it is fair for them to do so.
Perhaps as part of the subconscious mind, I did not expect "soft" benefits such as hybrid or remote working or maybe to an extent unlimited leaves – to have that much influence in my decision making.
I can totally relate for companies that are trying to attract and retain talents, compensation package alone may no longer be the main driver. Other benefits such as working culture, hybrid or remote working may be as important to a candidate as it is compensation alone.
In today's working environment, it may not just be enough.

Personal Development