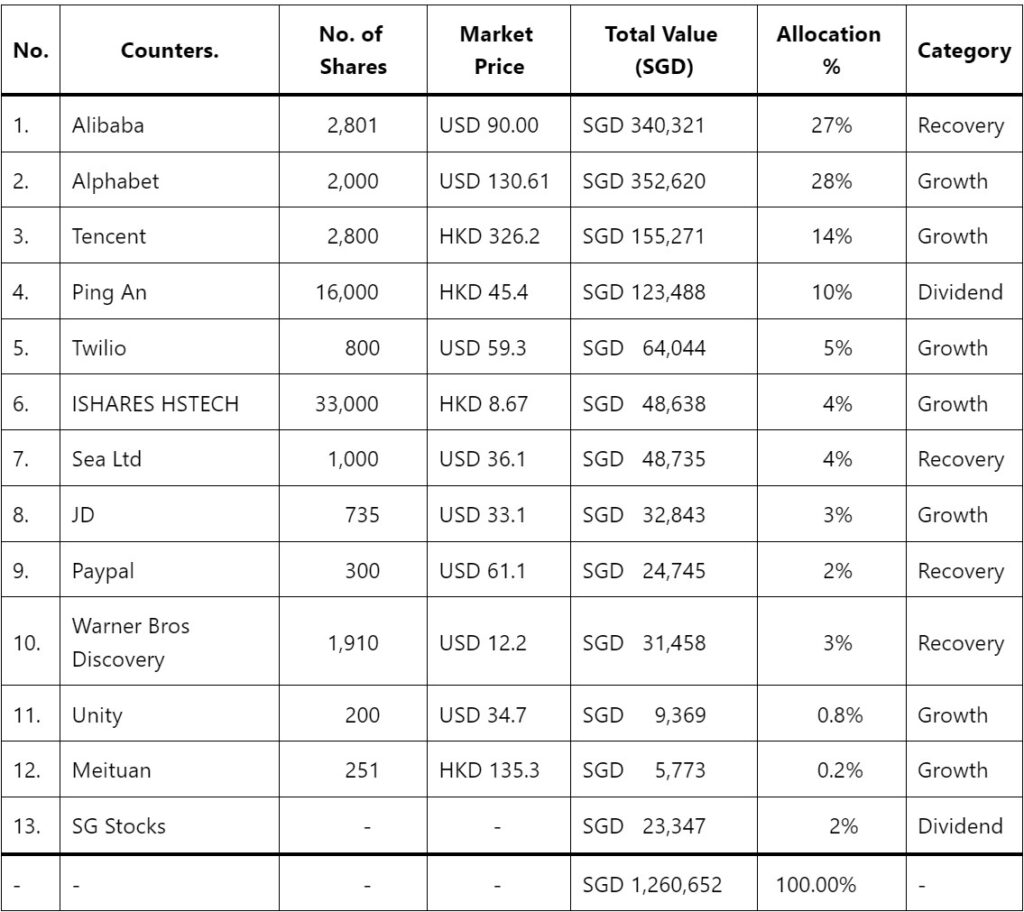 I will do a quick update to the August portfolio transactions and report.
This is a month that we finally see the market pullback after a strong rally over the last few weeks without any opportunity to add to our positions.
Using this opportunity, I have also added some positions to take advantage of the situation.
First, I added about 4,000 of Micro-Mechanics shares given the overall weakness in the tech sector following the pullback. This was also a nice chance to add on solid driven company into my CDP portfolio with a nice 6-7% yield.
I also tripled my small position in PayPal following their pullback after earnings. I think with a few changes in their management as well as their recent news announcing the launch of their crypto coins, we might see something brewing in surprise.
I have also doubled my position for WBD after their recent result announcement which gave me comfort, especially on their free cash flow front and management guidance for end 2023 and 2024 gearing target. I have written an article piece on this which will be published shortly.
I have also added more shares in Ping An following their recent pullback after the announcement of the fall in the property sector which affected the overall sentiment of the China market. Many of the banks have already accounted for the provision previously so unless we are seeing a huge spiral affecting other sectors, the blow should be rather overdone.
No major uptick increases in the stock portfolio net worth despite the addition of more shares into the portfolio.
The stock worth portfolio net worth ended at $1,260,652, which was just a slight increase from the previous month.

September tends to be a bearish month, so I am expecting market to continue to decline until we reach the last quarter of the year.
Separately, I have been doing quite a bit of freelance writing work and analysis for different companies at an upcoming website. Will share that in a bit and update the page as the designer is still finalizing the UI/UX piece,

Portfolio