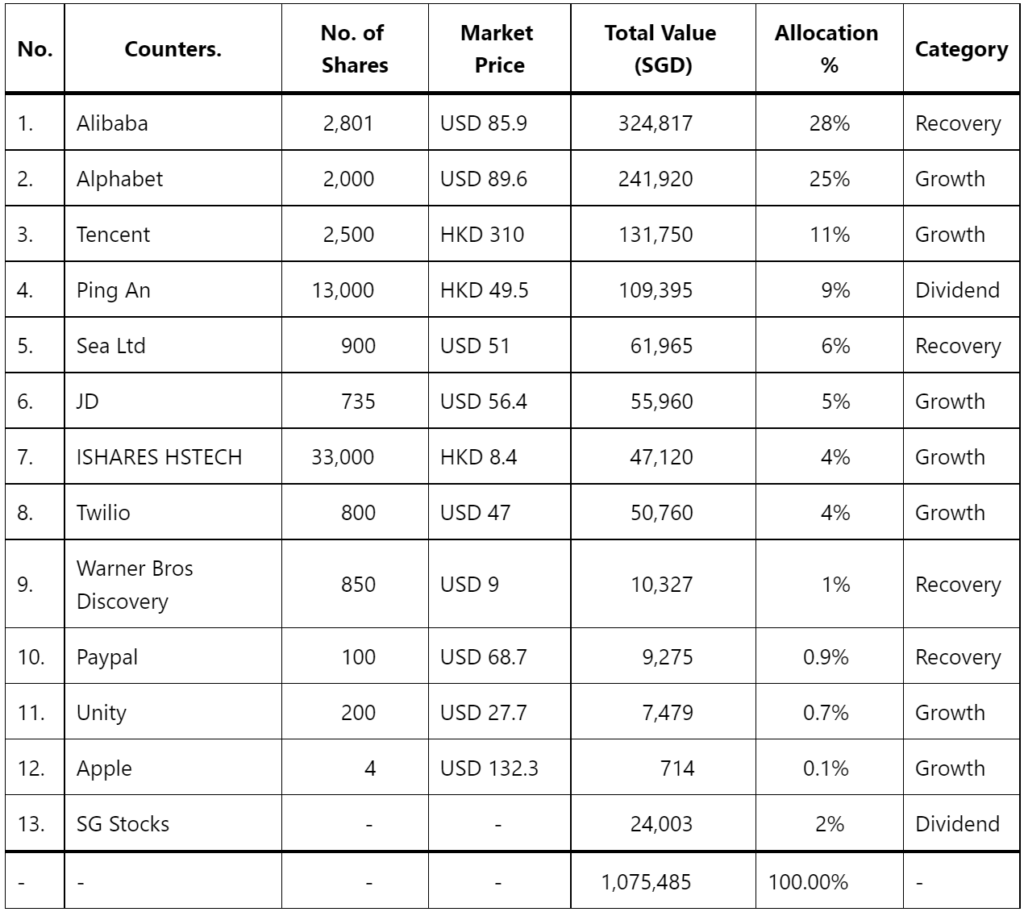 I thought I'll do a quick update to the portfolio since there was some very small addition to the portfolio this month (which actually barely move the needle) after coming back from a 3.5 weeks break.
My trip to both UAE and Europe were very fruitful as our family get to experience many things while battling with a few colds and fever when we were there. In Europe in particular, we loved the weather and the vibe at Barcelona and after spending about a week there, we moved up north to Southern France and small little country, Andorra before making our way to Milan and Florence where we spent another week there.
These holidays are small little motivation for us to work hard during the year and to do it again as a reward for doing so.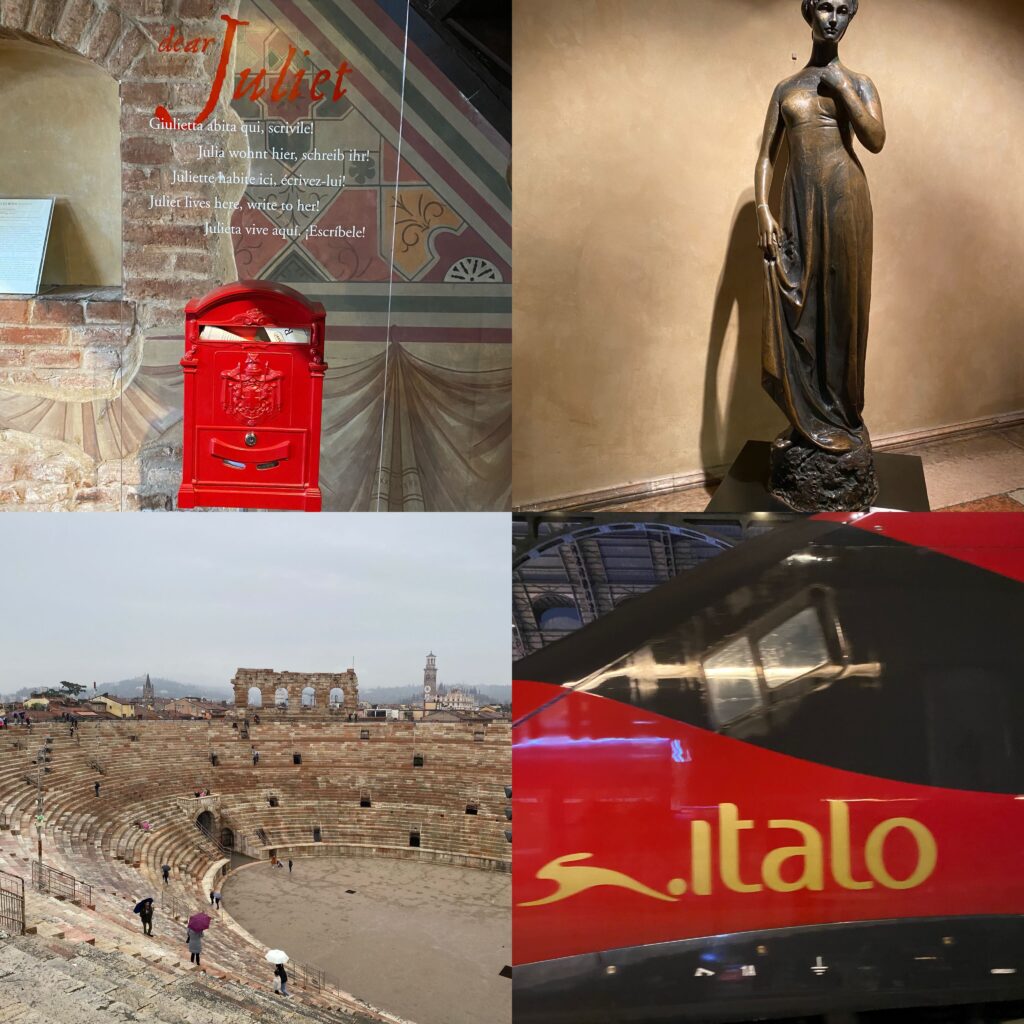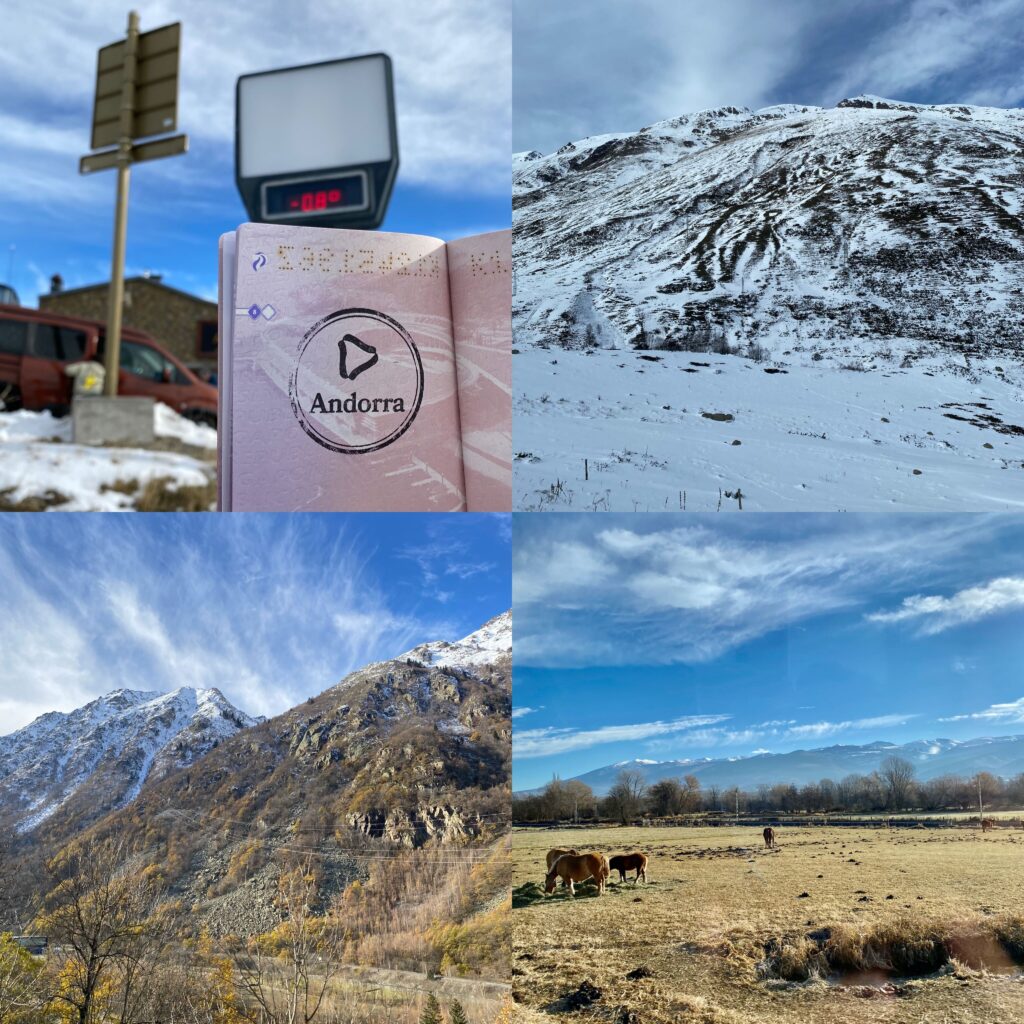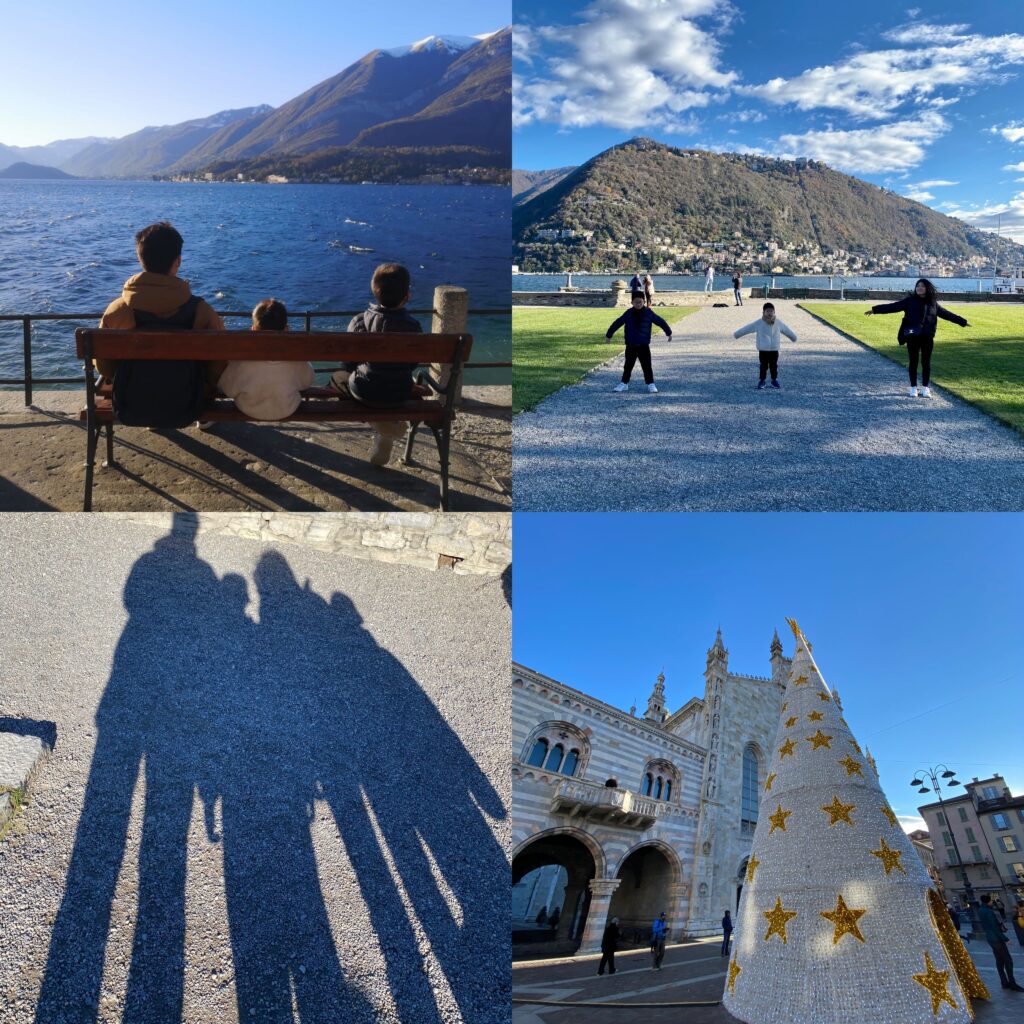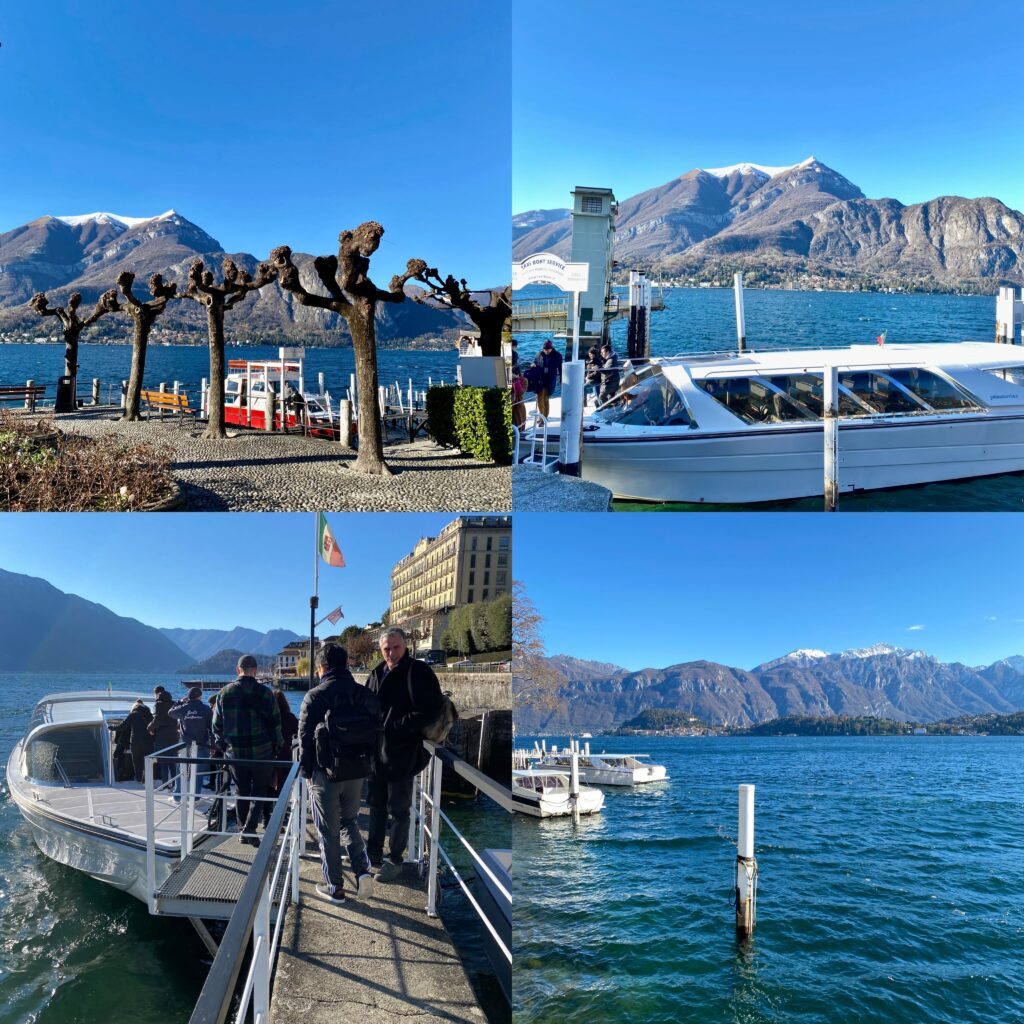 I've added just a small tiny little shares for a few companies I had in mind since I will need to utilize the vouchers in my brokerage accounts (link here and here) before it expires at the end of the year. USMART SG is currently offering an attractive interest rates reward promotion for both SGD and USD where users can earn up to 4.8% on their idle funds. You may read the details here.
These are so far the two brokerages I used for my US and HK trades.
Most of these vouchers were in the form of USD15 and USD10 so I had to split my transactions a few times but since there was no minimum amount and commission trade is free, I had a go at it.
So far, I have added 1 share of Alibaba (existing) and 4 shares of Apple (new position) to further increase my position in the portfolio.
I also wrote a couple of options for SPY and Tesla, but the latter proves to be more exciting as the loyal Musk fans are starting to crack as the share price goes further southwards. They should have a nice rebound over the next couple of days after ending Tuesday at the lower bound of the range and it should test the EMA over the next couple of days back to around the $150 level.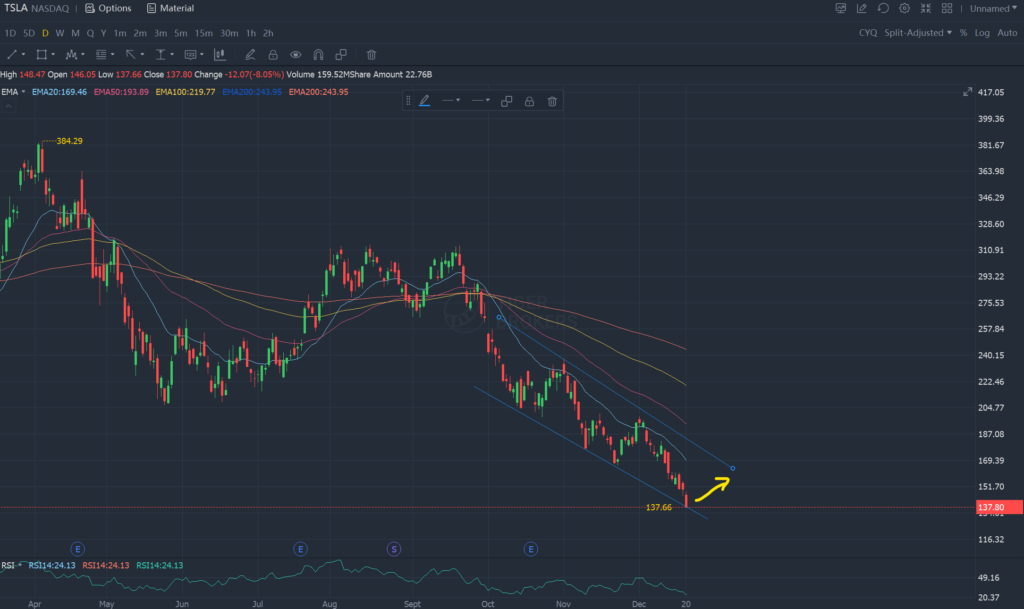 As a quick round-up, the portfolio closes just slightly above the $1m mark after closing Dec higher than the previous month.
While I do think that the worst is over for Chinese stocks, I am not hoping for a quick recovery in 2023 as the global economy seems to hit a brake which would dent growth for many companies in the months to come. This is also the reason why I am hesitant to add much of US shares at the moment as I wanted to continue my approach towards DCA and add slowly at a time like I did with the Chinese stocks.
Meanwhile, 3Fs wishing everyone an upcoming Merry Xmas and a Happy New Year to a better 2023. See you soon.

If you have not followed my social channels, you may want to do so as I frequently post ideas and thoughts in those channels so if you are interested, you may follow me at my Facebook, Instagram or Twitter profile here.

Portfolio