My portfolio is down in the range of 35-40% in the last two years and it hasn't been easy for me as it has been for anyone.
A bear market can take an extreme psychological mental toll not only on new but also some experienced investors. In a bear market, no one is immune (unless you are taking an opposite direction by shorting the market) so it is common to feel lousy when you look at your portfolio and think why hasn't it grown over the past couple of months.
Many folks today will feel somewhere in the line of "I should have sold off my positions last week and buy them at lower price today". Unfortunately, things don't always turn out to be that obvious. Because many things are so obvious to the eyes of millions of people (for example with Fed raising rates in response to rising inflation), markets may move depending on the magnitude of the expectations.
Fortunately, bear market isn't forever, or at least it doesn't usually last a long time based on historical evidence. In an inflationary period, assets tend to be a better hedge performer than cash and bonds, so the mid to longer term outlook is still bright despite the bearish environment we are in today.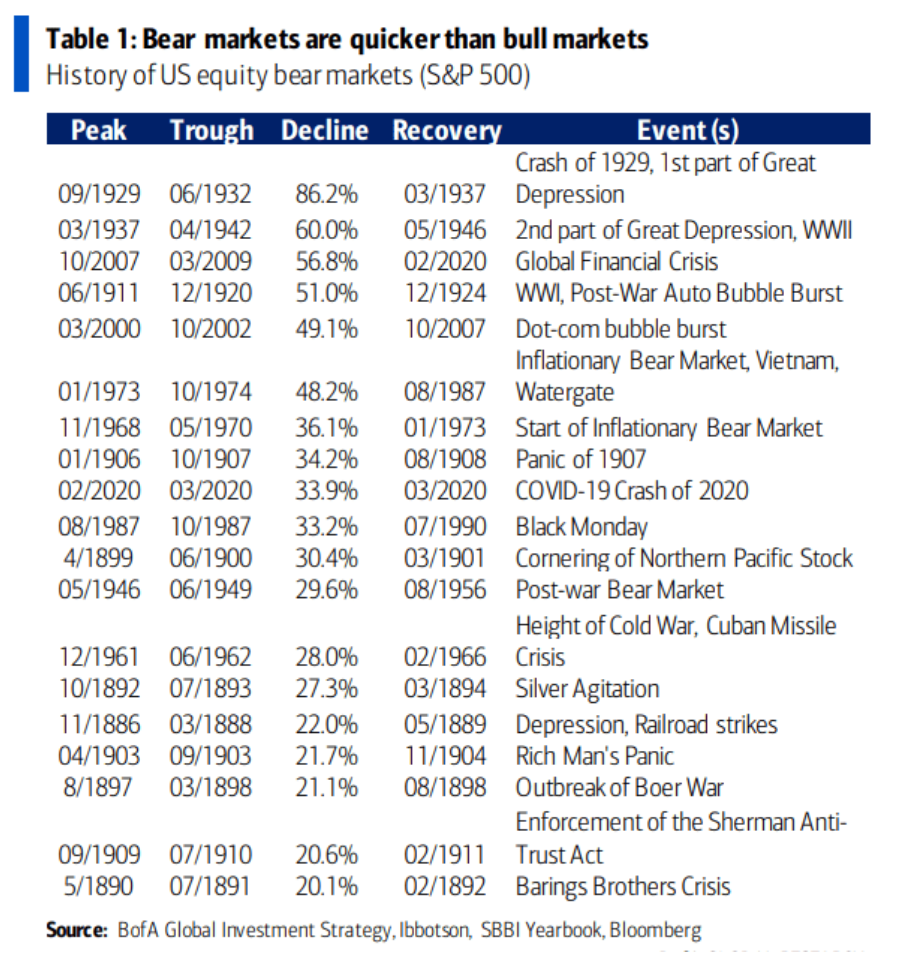 Unless you are in a drawdown retirement period, these strategies may hopefully help you psychologically.
Keep buying good companies at lower levels over a period of time pans out relatively well over time.
Since bear market tends to last across from as fast as 6 months and as far as 24 or 36 months, we should have ample time to add to our positions over a period of time.
As a case in practice, my portfolio networth today is about the same as my networth last year in Sep 2021. While the portfolio returns is deeply in red, I ended up with a lot more units in the portfolio (for instance I only have 900 units of Tencent back in Sep 2021 but I have 2300 units of Tencent today).
Accumulating during a bear market makes sense only if you are confident that you will see better times ahead both for the economy (this goes in a cycle) and the company itself. In my case for Tencent, I am quite confident that we will see better times for the company.
If you can accumulate 100 shares (for US stocks) of anything, then you can technically sell covered calls to minimize your losses while waiting.
This works to be the same way as dividends.
While waiting for the economy to recover, you receive dividends to alleviate and reduce your losses and you may even use this additional cash in hand to purchase even more shares.
Some may argue that the amount of dividends or selling covered calls premium may not be worth as much as the fall in the share price but we are not looking at this in a 1-2 year timeframe. We are looking at this for a longer period of time.
If you are affected deep enough by the volatility of the market and do not have anymore cash position to add to your positions, perhaps the best way to overcome this is simply by not looking at the market itself.
Give yourself a break over a few months and come back when you are ready to do so.
The market will always be there and it will not realize or miss your absence while you are not there.
Taking a break from the market and focusing on other things in your life will also give you a new fresh of air much needed than simply doing nothing looking at the market every day.
If you have not followed my social channels, you may want to do so as I frequently post ideas and thoughts in those channels so if you are interested, you may follow me at my Facebook, Instagram or Twitter profile here.

Macro
,
Personal Development