Amazon (Nasdaq: AMZN) plunged sharply after announcing its Q1 FY22 post-market hours which came in much below expectations and to the disappointment of many investors.
Despite announcing an increase in Prime membership recently (monthly rate is now up from USD 12.99 to USD 14.99 and annual cost is up from USD 119 to USD 139) and effecting it in February this year, the e-commerce giant has not been able to see a meaningful uptick in the results as operating income continues to underperform market expectations.
let's take a look at the press release summary in a single glance before we look at each segment more closely.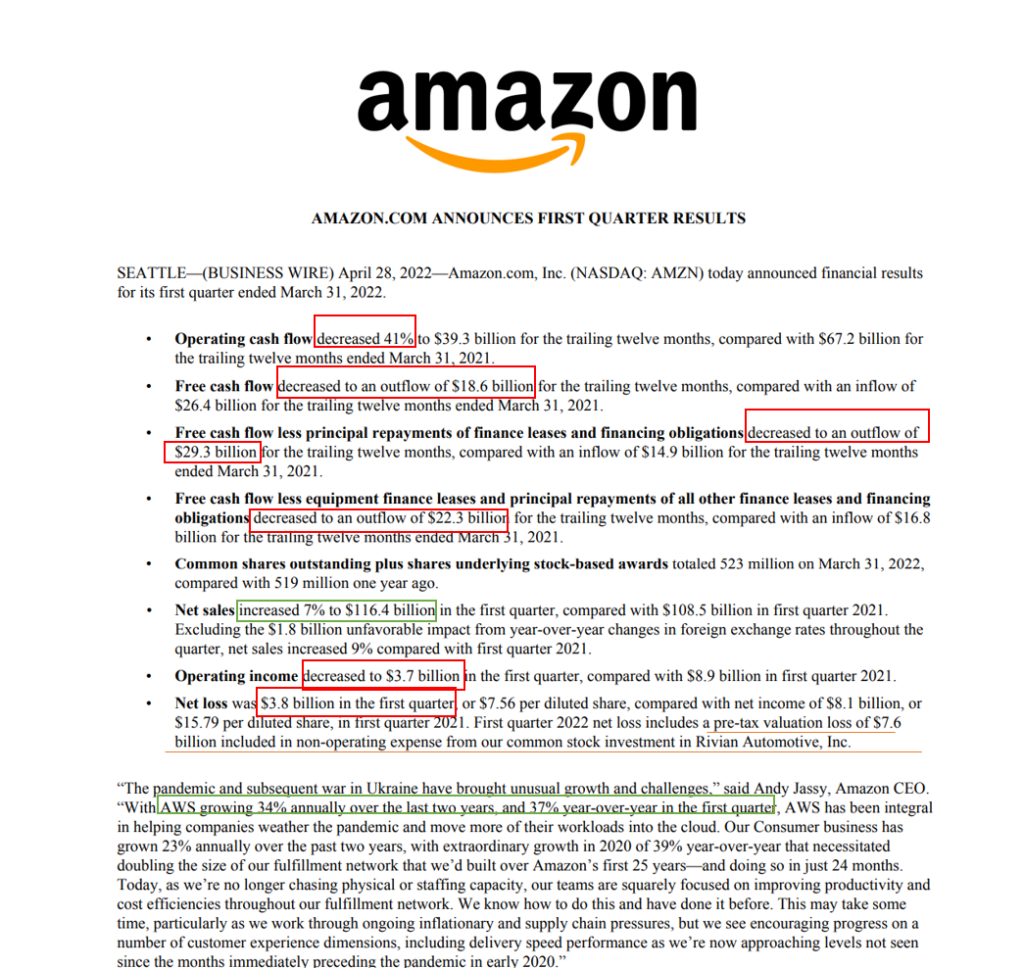 Based on each of the financial metrics shown, the company seems to be having serious trouble in the first quarter as all operating income, operating cash flow and free cash flow all retreating quite significantly when compared to the same period last year.
The only silver lining to the table was its cloud service which Amazon Web Services (AWS) continues to dominate the industry and grow 37% year on year – which then help push the overall sales revenue for the company to be up 7% year on year in Q1. Still, given how its two other biggest competitors performed in the recent earnings announcement – Microsoft Azure gaining 46% year on year and Google Cloud growing by 46% year on year for the same period, it seems to indicate that AWS might see a real competitive push for their money in terms of market share.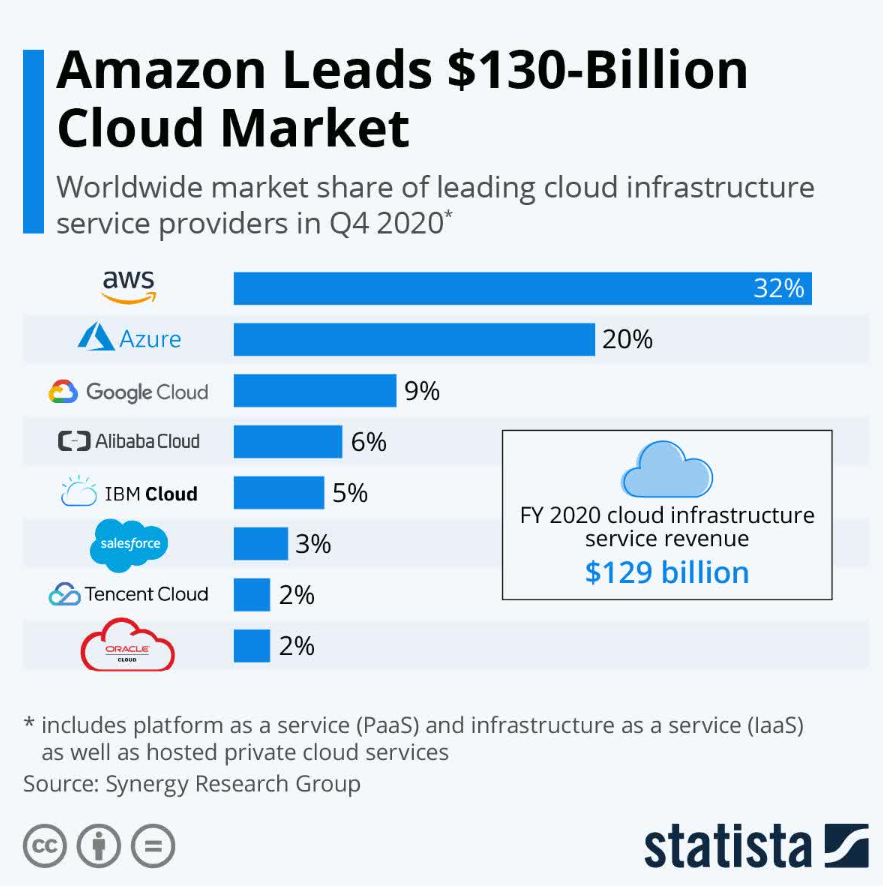 Operating Cash Flow was particularly weak, as it decreased by 41% year on year and sends the company's Free Cash Flow to negative territory for the quarter.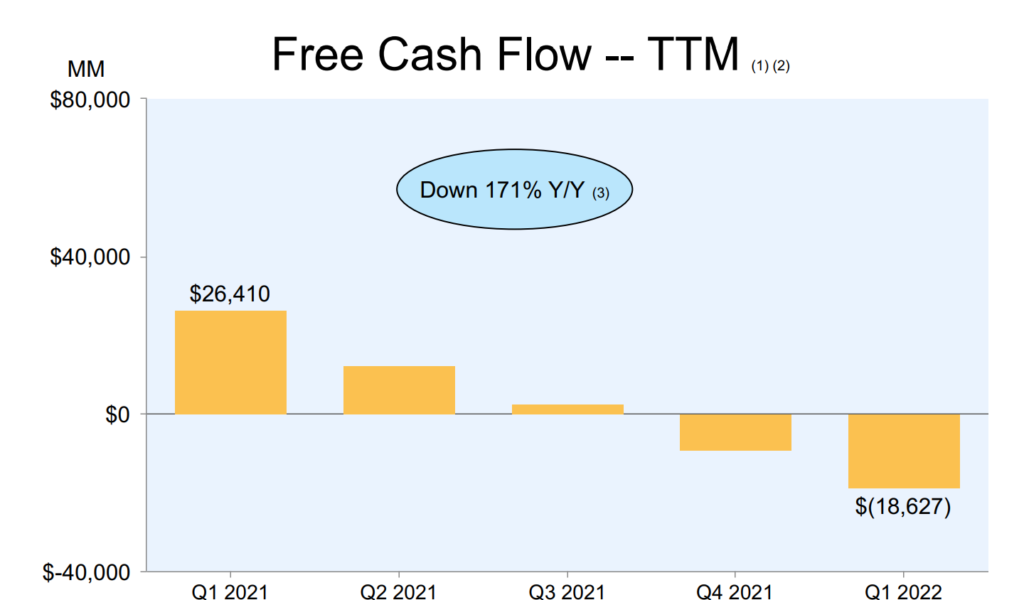 Management sets a weak outlook guidance for the second quarter, citing a conservative tone which might put off interests in the shares in the near term.
Overall sales are expected to grow between 3% to 7% year on year in the second quarter, which is slower than the first quarter we had.
Operating income will continue to struggle as it is expected to come in between a loss of USD (1) billion to USD 3 billion. Operating cashflow is expected to struggle and Free Cash Flow is expected to continue coming in negative for the second quarter.
I've tabulated here the past 5-years historical breakdown from 2017 as well as the estimates for its business until 2030.
From what we have seen and guidance from management, it appears 2022 is going to be a horrible year from a growth perspective – where they are just barely going to be flat or low single digit growth for the year.
The assumption here is the company can resume back to its historical growth but slows down from here all the way until 2030. After all, it is already a Trillion-dollar company so it will be hard to grow at a high rate.
Amazon has been trading between 40x – 50x PER over the last few years because of valuation expansion but with FY2022 likely to be bad, we are seeing a shrink in the valuation multiple that they deserve.
I projected their valuation using the same "growth rate" we used above and the poor showing of FY2022 tells all about it. Even while assuming that the company resumes its growth in FY2023 with a growth of 17% thereafter, at a PER of 35x, we are looking at Amazon at $2,672 – which is not far away from the current price today with little to no margin of safety.
On a more pessimistic side, should the company falters on its growth, valuation multiple can quickly go down much lower, and this will represent further downside (at 30x PER this is at ~$2300).

There are plenty of near-term headwinds which are imminent, and management has guided for a conservative tone in its forward guidance. There are also no catalysts after Prime membership price increased has already been announced and taken into account.
In addition, the valuation looks somewhat rich at the moment with little to no margin of safety or guarantee that the company will resume its growth again in FY2023.
Because of this, our verdict is that the company will see selling pressure at least (minimally) for the next 3 months (similar to how Meta Platform performed from the last earnings to the recent earnings) until it announces the next earning before we can evaluate further. On the worse side, this could go down further until it is cheap enough for value investors to come in and buy. At the moment, it is not looking attractive.
With the promotion campaign Futu SG (moomoo) is running right now with its zero commission, you can trade out of Amazon for the short term before getting back into the company right before its next earnings. With the current campaign of $0 commission and 1-year $0 platform fee, you can construct this strategy and use the funds for better opportunities in the near term.
Another way you can play this – especially if you still remain bullish in the company long term – is to buy in slowly and do regular dollar cost averaging over the next couple of months. You might chalk up fees for doing this strategy with the other brokerage firms but with Futu SG (moomoo), it can save you some good amount of fees and get your capital to work as much as possible.
I was a bit skeptical when I heard about the lifetime commission free terms at first but as I slowly get to read the terms and conditions, it makes sense for a company who is in the leader space to come out and offer this incentive to its users.
In addition to the "Lifetime Commission on US Stocks", Futu SG (moomoo) is also offering all eligible clients of Futu SG a 1-year platform fee waiver for US stocks in Singapore. For information, users are usually charged US$0.99 for platform fees in order to help the company achieves and improves the technology on its platform which benefits the users.
For eligible Futu SG (moomoo) users, you automatically enjoy the lifetime $0 commission US stocks as well as the $0 platform fee between 13 April 2022 and 12 April 2023.
For new Futu SG (moomoo) users, you will similarly enjoy such feature for a year duration from the day your account is opened. Furthermore, when you open as a new user, and complete your first deposit of at least SGD 2,700, you can spin the wheel and get 1 free share that is worth up to SGD 1,000.
If you are interested in the above promotion, do sign-up using my link in order to start trading now!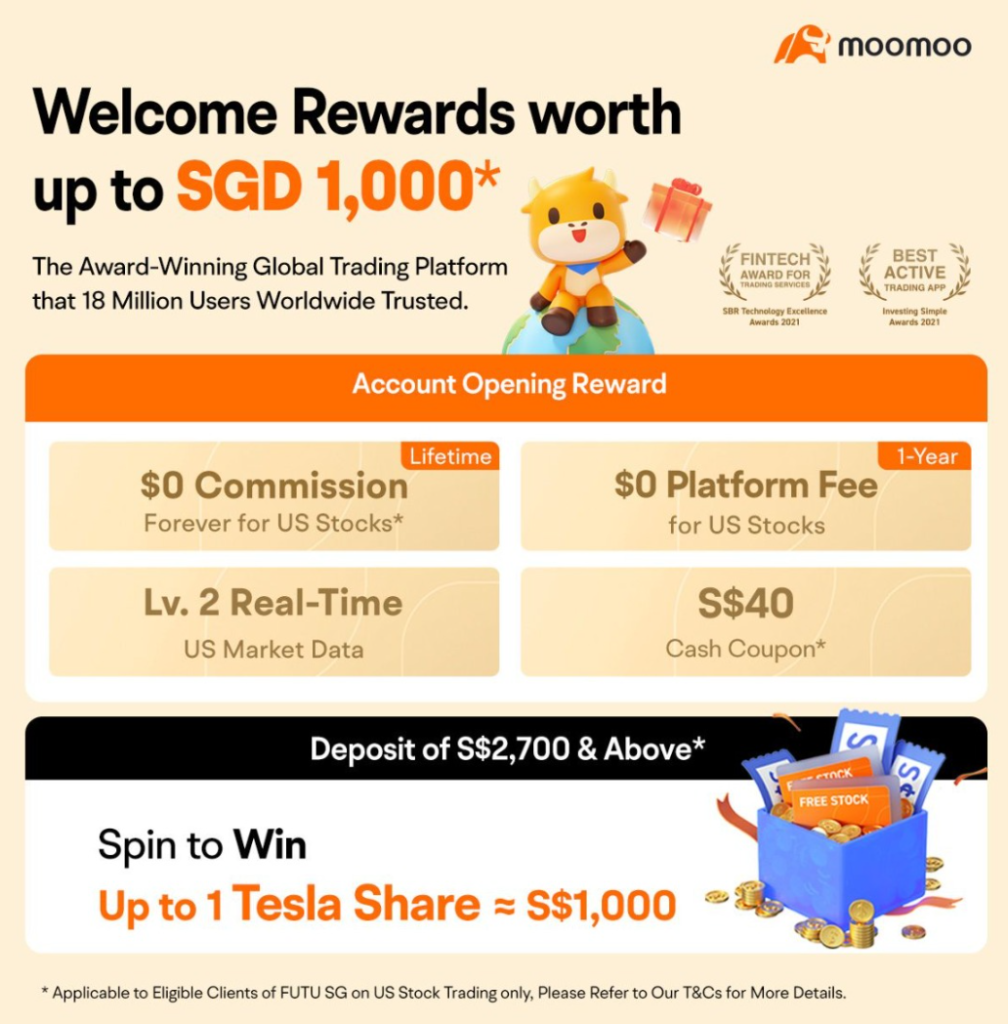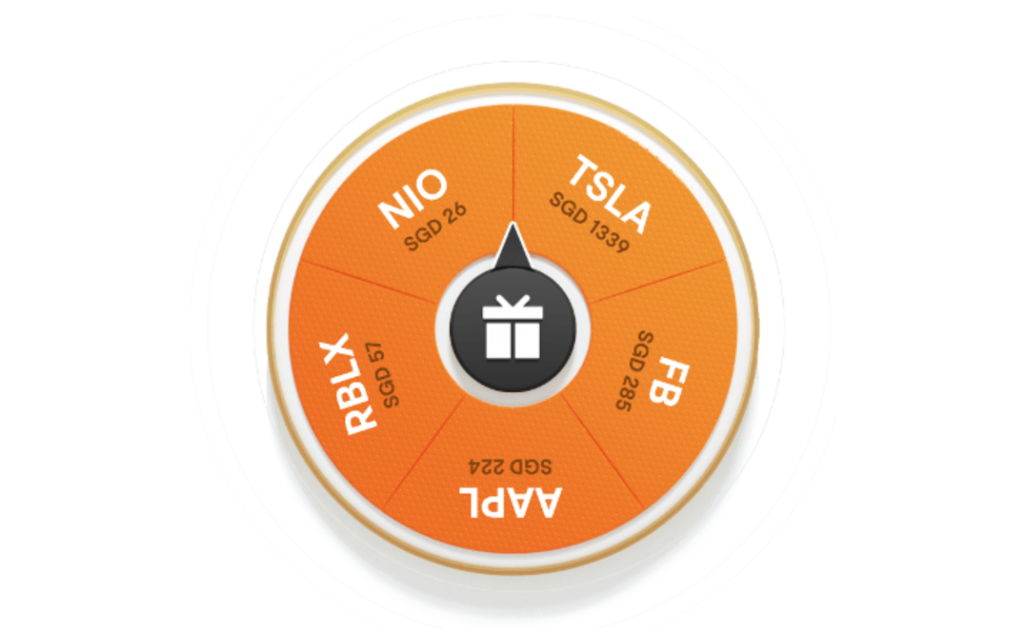 Disclaimer: This article is brought to you by Futu Singapore Pte. Ltd. The views expressed belong to the author. This article has not been reviewed by the Monetary Authority of Singapore.

Brokerage
,
Stock Analysis