One of the most anticipated event of the year is here once again – with this year's REITs Symposium to be held on the 21st May 2022 on a hybrid event at the Suntec Convention Hall and broadcasted LIVE simultaneously to online viewers.
We are fortunate to have this event finally back live physically this year at the venue after some disruptions from COVID over the last session. However, due to some COVID limitations and measures, there are still limited capacity to cater to.
Jointly Organized by InvestingNote, ShareInvestor and the REIT Association of Singapore (REITAS), this event will encompass an exciting line up of anticipated events, including:
Presentations by REITs
Interviews & Live Chat with Key Management of REITs
Outlook & REITs Trends
Lucky Draw for Onsite Participants, Online Participants and Live Chat Questions Contributors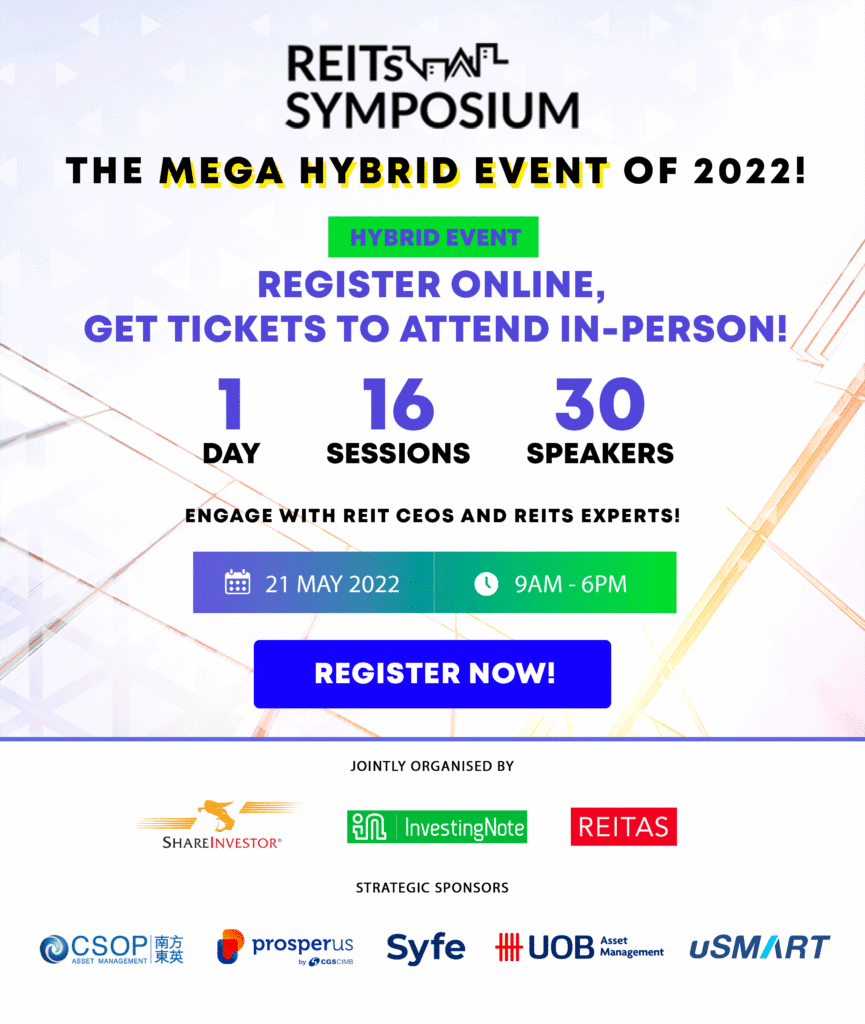 Some participating REITS include the likes of ASCOTT Residence Trust, Capitaland Integrated Commercial Trust, Cromwell REIT, Elite Commercial REIT, First REIT and many more.
In a challenging macro-economic year where most companies are still recovering from the post pandemic effects and higher interest rate environment, it will be interesting to hear what strategies these management will undertake to position themselves for a recovery.

It will be a full-packed event which starts right at 9am in the morning and spans across the entire evening until 6pm.
There will be lucky draws in between sessions so do look out for those timing in order to win some prizes.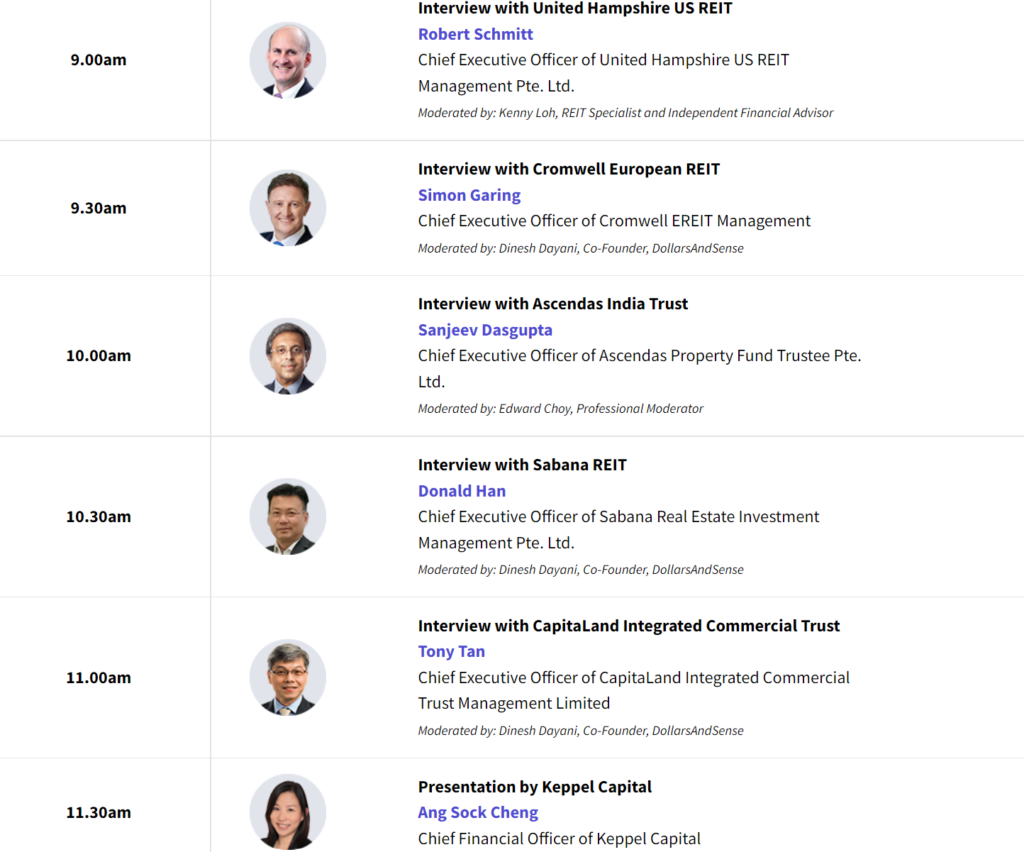 Readers of 3Fs will have the opportunity to win an exclusive event entrance ticket (up to 5 tickets) where you will receive goodies and a direct entry to the physical event itself. Just simply fill in this form and register for your interest here and you will get your confirmation to your email.
I will be there myself to hear some of the speakers so do say hello if we see each other there.

Personal Finance
,
Products