A reader contacted me recently and we chatted a little bit in exchange about her situation.
I obtained her permission to share her story since I believe someone out there may be in a similar situation as her. As promised, I will leave out certain key information which may be deemed confidential.
About Her:
She was born in the year of rat and had gone to the same college school as I did so I figured out she is probably one year my senior. I do not know who she was and we were not acquainted in any way until we spoke recently.
She had two children, aged 7 and 4 so we have a lot of common topics to exchange and perhaps because of that I could feel it for her.
She has been retrenched involuntarily from her role recently due to the company downsizing most of its operations in South East Asia due to Covid-19.
She worked as a Customer Happiness Manager and have been in the company for close to 7 years.
From the way she was describing her role, it seems that she loves her job a lot, up to the point where she had to sacrifice some of her personal family time to work overtime on weekends due to the nature of her role.
Up until recently, she has never thought hard and deep about her financial security because she was alluding more towards her job security for as long as she did her role well.
She felt somewhat regretful of her situation because she never really give much thought to her own financial situation until it gets too late.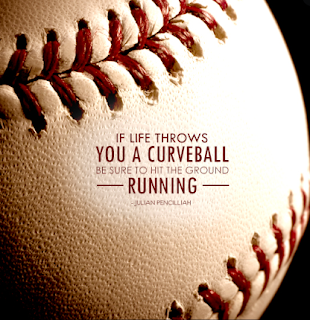 Why Do We Need To Pursue Financial Security Even Though We Love Our Jobs?
I really feel for the reader above after chatting with her.
Based on our conversations, she seemed like a really hardworking worker and a nice down to earth person who's just trying to make a living for her family.
Nothing seems wrong with her personality and attitude and she just couldn't understand why she's in a dire situation today even though she has put 100% of her energy into believing what's best for her.
After hearing it from her, I can't help but think of why in my obvious biased opinion (I've clearly been brain-washed since I pursued this path from a decade ago) everyone should pursue their own financial security even though they may find joy, value and purpose in working.
1.) Black Swan Event Can Wipe Out Companies
If there's anything that the millennials of our generation can take away from a black swan event like Covid-19, it is that there's probably no companies and no roles that are immune to the impact.
Almost every companies out there, even the strongest ones, are sending mixed signals about the outlook uncertainty of the economy in the next 1 to 2 years.
There's so many variables at play for companies to make good reasonable projection forecast that we can only hope things do not get worse from here. As an employee, you want to certainly hope that you are not the pawn being a variable factor that will be sacrificed if things go downhill from here.
2.) No Job is Perfect Forever
Great jobs and roles, even if they are perfect today, might not be the case forever.
Bosses and colleagues may move on and change, management priorities may evolve or the job security you once had may no longer be valid case anymore.
You may have a new boss who micromanages your work, new colleagues who may be difficult to work with or new tasks that you may not like as much as before.
Regardless, things might be quickly change and be different from what once you used to love but not so anymore.
3.) Changing Priorities in Life
Most of us will have different priorities at different stages of life.
If you are young and single, you may dedicate more time and commit more resources to work because you can afford to do so with your vibrant health and aspirations.
Once you are married and have children, your priorities would likely shift towards a more work-life balance lifestyle. You want to avoid a situation where you have to burn midnight oil consistently to have a conference meeting with the other side of the world or worse still outside most of the time, missing precious family time together and most of your children's growth years.
When you get older, you may find yourself getting more tired or your health might just deteriorate to the point that you are not able to function as effectively as before.
4.) Keeping Discipline Over Your Personal Finance Situation
One of the greatest thing once you decide to pursue this path towards financial independence is you start to get discipline over your personal finance and be anal about everything that's going in and out of your bank account and spending.
A nicer way to put it in context is perhaps accountability.
You will want to be in charge over the spending that you can control while choosing to keep your lifestyle balance in check.
Conclusion:
Since I started writing and working, my view towards money is relatively simple and straightforward.
While we acknowledge that money is not the solution to everything, we are cognizant to the belief that money is a tool where we can:
I.) Care enough for our family needs;
II.) Reduce our dependency on others (e.g employment) for needs;
III.) Increase our impact to the society through our beliefs.
Clearly, the reader mentioned above has full commitment to point number 1 which is to care enough for her family needs. However, she clearly lacks the coordination to look at things from the job security point of view, thinking that commitment to her employer would be the ticket to her financial security for life.
While I am glad that she wrote in to me and started to look at things from her perspective more seriously than before, I have no doubt in mind that she will pull through this with her determined positive attitude. If she had started realizing this earlier, she could have probably fared slightly better than she is today but I guess it's not too late to start anything.
Sometimes, life throws us a curve ball that doesn't go the way we planned. All that matters is how we handle it and the person we become on the other side of the changes.
P.S: If anyone has a job opportunity in Customer Happiness role and are willing to refer, I'd be more than happy to link up and refer this lady for the role.
Thanks for reading.

Uncategorized