As I am writing this post, it has been a month since I last gave an update about my situation in the previous post which wasn't so pleasant and I must admit it has been one of the more challenging periods in my life that I have to death with.
On the usual routine year, I would be doing my half yearly review during this period to check how I was performing on my interim review. Not this time round though.
But first, I'd like to express my gratitude to everyone who has left me a message in my previous post as well as those who dropped me a private email concerning my current situation. I am truly appreciative of all the help that was rendered to me, especially those who offered me referrals for job as well as referrals for renting out the room.
OK let's get right to it one by one.
Hospital Bills & Conditions
What was thought to be an isolation case of an ischemic stroke developed into something more. He developed an infection in his lungs and was diagnosed Klebsiella Pneumonia, a bacteria CRE that is present in his blood. The doctors had to give him multiple antibiotics for that.
Just when we thought the worst was over, his right leg developed a deep vein thrombosis (DVT) , which is essentially a blood clot surrounding legs that cannot move. Apparently, this can happen to a lot of people even if they are healthy if they are in a prolonged case of sitting down or long flights.
The DVT is dangerous because it can travel to the lungs which can develop a pulmonary embolism, which happened to my dad. His breathing was visibly more difficult, his pulse rate is higher and his oxygen levels was down. The doctor had to install an Ivc filter to prevent the blood clot from travelling to the lungs. The Ivc filter, under the Prudential early stage crisis, was one of the early criteria to claim for a pulmonary embolism.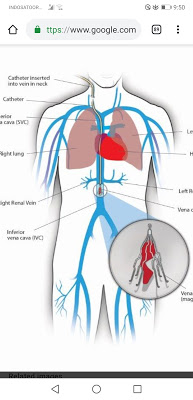 As the doctor was treating the DVT with blood thinners, something else happened. The blood thinners can cause the brain area to bleed especially for patients who are still recovering from stroke and it is what happened to my dad. There was some haemorrhage seen through the X-Ray and the doctors had to reverse engineer the blood thinners quickly in order not to allow the blood and swelling to worsen.
We were starting to get really worried over the situation and also financially because prolonged staying in the hospital wasn't an option.
My Dad was finally discharged after spending 23 days in the hospital, 16 days in ICU and 7 days in General Ward.
The hospital bills, including doctors consultation and medicine came up to about $110,000.
Together with the everything else including the International SOS, post physiotherapists, medicines and other things, it adds up close to about $150,000.
My dad had a basic prudential insurance which he bought back in Indonesia and I think we'd be able to claim only the basic minimum.
If there's one thing that I regretted, especially being a financial blogger, is that I should have settled their insurances long time ago. I had that done for my immediate family for wife and children but failed to consider the fact that my parents is my issue as well. The price to pay is $150k burnt in my pocket.
Having said that, if my Dad can slowly recover from all this, I think this is almost a life changing lessons for all of us and nothing is more worthy than seeing him healthy again.
Taking Interim Care of My Dad's Business
My Dad runs a business back in Jakarta which was independent from what I did so for most of the time, I didn't exactly know the details of what he's up to.
Given the current situation, there's a need to step in to take care of the day to day operations and payments.
After studying it for several weeks, together with my Mum, we learnt that it is in the midst of having a cash flow issues.
The business is not a mess, it is just messy.
It takes time to reshape and change the business model and it is exactly what I am going to do, if it were up to me.
I ploughed in $350k to help run the daily needs of the cash flow and we are in the midst of changing the business model so that it will be more cash flow generative in the future.
This will also be my interim job while waiting for my Dad to recover.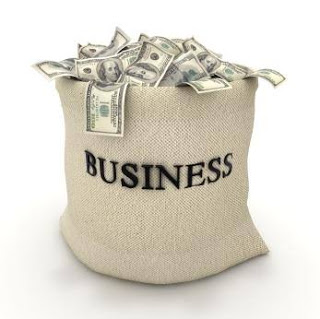 Housing
In my previous post, I mentioned that I was hoping to rent out one room in order to help with the cash flow.
There were a few inquiries and visits but most lamented the room wasn't big enough and/or they didn't like staying with a landlord under the same roof.
So I opened up the possibility for more options.
I asked my agents to put up the property for sale and also for leases.
If a sale happens, our plan was then to downgrade to a resale hdb given that we are now both Singaporeans and we could take advantage of that. This option gives the best scenario in terms of stretching the cash flows to the best use.
If a lease happens, then we'd probably move to rent at somewhere further and cheaper, while waiting for the possibility of a sale (together with tenancy). Cash flow would still improve in the interim.
In the end, we managed to secure a 3 years lease with a Myanmar family tenant so we'd be moving out to our new place sometime in early Aug. It's also something that packed our schedule in the past few weeks given that we had to dispose furnitures, find a contractor for some bits of renovation, find a mover and so on.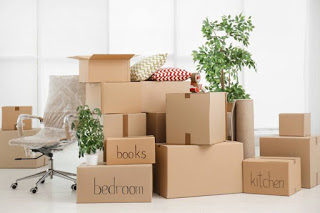 Job
In my previous post, I also mentioned that I am back on the look out for a new job.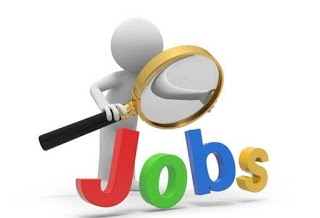 This is quite ironic given that I had only chosen to do a sabbatical a few months ago and the plan wasn't to go back to another corporate so fast but life takes a turn so quickly that I had to make adjustment to it at this juncture because of the need to navigate the cash flow.
I went for 3 interviews – one at a French beauty MNC, one at Ntuc social enterprise and one at a tech start-up company.
I managed to secure the position at the tech start-up which will commence early September.
Being a start-up, the company is small and the hierarchy is lean. There's the Ceo, then there's me who leads the Finance, then everyone else is a computer engineer.
The start up environment is totally different and there'll be plenty of hands on things which needed intervention from ourselves, unlike MNCs where you can easily delegate your things to your staff.
Stocks
I've not been monitoring the market as much as I did in the past because my schedule was packed up right to the neck but I did have a glance every now and then.
The stock market was much indifferent as they were in the past few months as the market is still showing plenty of buoyant activities which means we don't really have grapes hanging on the floors yet.
I'm still holding on to my Vicom position of 31,300 shares but other than that there isn't really anything compelling that I wanted to add to right now.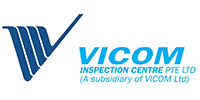 Conclusion
So there is it you can see how crazy busy I was in the past month.
From having to take care of my Dad in hospital (and now at home), I also had to take care of his business in the interim (traveling back and forth), I had to deal with moving house, and also starting a new job next month.
Chances are my blogging time will have to take a step back while I continue to sort out these things and hopefully when things are much clearer, I'll have more time to blog again.
Alternatively, another dark horse scenario is if we manage to sell our current property and moved into a resale hdb, it would give our cash flow a very big boost and that would virtually almost solve all the financial issues at hand that we've got.
Until then, thanks again for all the reader's support!

Uncategorized