As part of a larger picture to keep track of my financial independence journey, I had planted a few checkpoint to stop and check if I needed to amend any of my strategy and also to give myself a pat on the back for the small achievement each time a milestone is completed.
This is the third installment of a four-series milestone and it is so important that I think it deserves a post on its own.
Rewind Back The History
For those who are reading or following the blog for the first time, you may learn from reading the past articles appended in the archives that this blog is a chronicle journey of an ordinary person who is looking to achieve financial independence at the age of 35 and I have given myself a 10 year timeline to do that from when I started working at the age of 23 (but only "woke up" after 1-2 years of working).
When I first started working, I was not immediately enlightened by this whole idea of financial independence. Having my salary at the end of the month means getting wasted on all sort of gadgets and the latest trends in town that my bank account would quickly diminish from 4 digits to a 2 digits by the end of the month. I was so eagerly waiting for the next paycheck to arrive but I thought at that time this was a common practice among the colleagues who were practically almost doing the same. I wasn't really sure if I should be deviating from that practice.
One day, I was somewhat enlightened by my ridiculous spending and saving pattern, with little to no investment that I started this blog to start afresh of keeping tabs on my spending, saving and investment. The "Cashflow" Quadrant by Robert Kiyosaki was my first inspiration book while there are many bloggers I was inspired that had also contributed well to where I am today.
Over time, I managed to do rather well in all the three aspects of climbing the corporate ladder, maintaining a ridiculously high savings return and getting a very decent return on my investment.
In
April 2014
, I managed to reach my first milestone target of $250k which I am extremely proud of. It took me
6 years
since the start of working to achieve this result. You can view my thoughts on achieving that back then
here
.
Since then, I had my first parenting where my first son was born and I also upgraded myself to studying a part-time MBA so I thought expenses were going to balloon up and it would derail my journey to the next milestone.
Thankfully, while expenses have creeped up, the bull market also means that I was getting decent return on my investment and hence I was able to continue to push the networth up further and it took me about 3 years to reach the next milestone.
In
March 2017
, I managed to reach my second milestone target of $500k. You can view my thoughts on achieving this second milestone back then
here
.
I knew things were going to get even harder, given that our second child was born during the year and that means expenses have to doubled.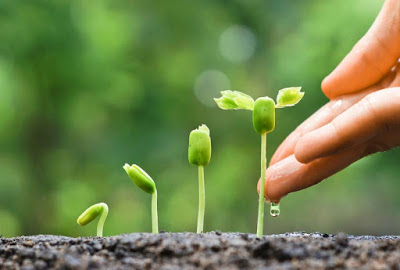 $750k Milestone Reached
Fast forward to this week, I am glad that my equity portfolio had managed to hit the third milestone of $750k worth based on its latest market value.
From the last milestone to today, it has taken me about 1 year and 7 months to reach the third milestone.
The recent M1 (top 2 position) takeover saga means the portfolio has bumped up by about $40k during the pre and post takeover news, and gave a nice boost to hit the third milestone.
This was an anomaly one-off which I was not expecting it would come that soon after the failed takeover bid 2 years ago. I guess I was darn lucky with it.
There was also collateral positive impact for my other position in Singtel (top 4 position) because of this news.
Together with some of the equity portfolio for my wife and 2 children, the portfolio has now hit north of $800k and has an
FI Ratio
of about 0.82x.
P.S: I will be combining the portfolio for the household since I no longer publish them every month here and it is easier to do reconciliation.
What's Next? The Final Milestone
The next milestone is probably the biggest one as it embarks the last piece of puzzle towards the path to the financial independence.
I don't think I am naive enough to think that this will be a smooth ride from here on.
Already with expenses running up and the bull market seemed like it is on its last leg, the portfolio could well take a hit down before it resumes the trend up. For sure, it will be a bumpy ride from here and I am keeping a cautious stance on the outlook and strength of the portfolio.
If the market is kind enough and give me the same returns as they have done in all previous years, I might try to achieve the last important milestone 2 years from today, which will coincides with my 35th birthday.
The strategy will not be anything different. It is to focus on the savings first and then decent investment return. I have probably peaked my human capital and will not be able to contribute to the increment much further from here.
Let's see if that will materialize.
I am crossing my finger and still hoping the answer to that is a yes.
Thanks for reading.

Uncategorized