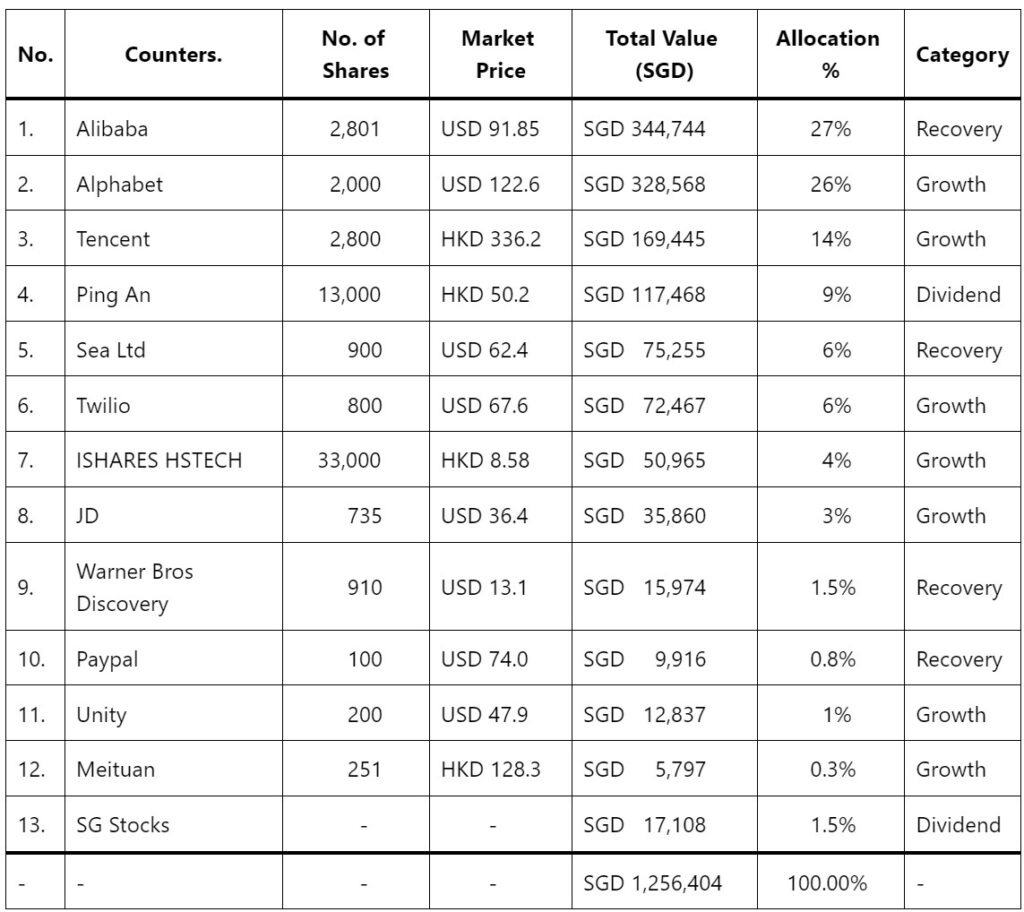 This will be a relatively short update again as there's no movement in the portfolio during the month.
Most of the Chinese stocks I own are just range bound for the moment given the weak trajectory growth demand in China which is affecting both sentiment and fundamentals. Because of this, and also given the heavy allocation I already have in the portfolio, I have not added any as well for now.
The US indices, on the other hand, are gaining momentum, driven by largely big cap companies such as Apple, Microsoft, Tesla, Netflix, Nvidia, and Meta. The AI theme has generated many interests and expand the valuation cap of many companies, which gives rise to share price increase ahead of earnings delivery.
This reminded me of EV back then when valuations hit up so high for a few of these companies before it retreated to reasonable level once sanity kicks in.
The S&P is now just 5% shy from the all-time high, and if we look at the discounted terminal rate today which is near 6%, it is just hard to justify buying in at the moment. Also, this is largely driven by the larger cap companies who are doing better than the other players, so the shift is unbalanced to a few of these companies for now.
For now, I'm happy just sitting sidelines while just earning minimal side income from the options I wrote until I see any meaningful opportunity.
The stock portfolio for this month is somewhat flat as there's no major changes to it.
It ended at $1,256,404 for the month and I am not hoping for anything miracle to happen for the rest of the year as China is grappling with its own set of problems internally meeting the growth demand target.

Until then, I'm keeping my powders dry and wait for opportunity signal before adding to any of my position further.

Portfolio