One of my favourite trading tournaments is back once again this year with more prizes to be won.
Investing Note's Annual Virtual Trading Tournament will commence from the 17th of July to the 4th of August 2023 and is now open for registration to both Singaporeans and Malaysian.
The tournament is held in partnership with UBS and SGX.
The tournament consists of 2 rounds:
1) Tournament Trading Round
2) Top 5 Finalists Pitch Round
As with past previous tournaments, this event focuses on the trading of the Daily Leverage Certificates (DLCs) to test the limit of the participants' skills to the maximum.
For those who are not aware, DLCs are essentially exchange-traded leveraged financial products that enable investors to take a leveraged exposure to an underlying asset, such as an equity index or a single stock. On each trading day, the DLCs would replicate the performance of the underlying asset versus its previous day closing level with a fixed leverage factor of up to 7x.
So regardless of whether you're holding Long or Short views on the market, you'd be able to profit from taking the respective DLCs position in the market.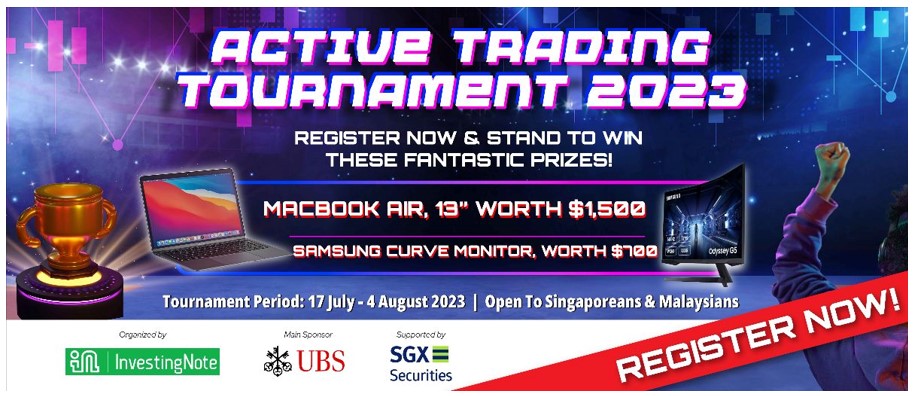 One of my memorable trades and learnings from last year during the tournament was buying into DLCs too aggressively at the start and once the trade went against you, it was very difficult to recover from thereon. I guess it pays to be a little patience with things.

I like how they are switching things up this year by having the top 5 finalists having to do presentation pitch on the INVESTFAIR which is held on the 12th of August 2023. It will be a fun and learning journey experience to see what is going on behind these 5 successful traders.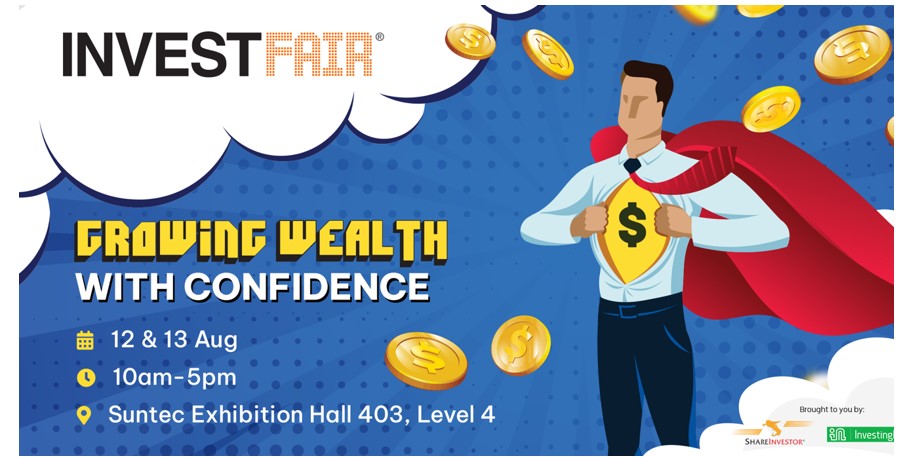 To join the tournament, you may now register your interest and participation in this link here.
To register for the INVESTFAIR, you can register here.
With these prizes up for grabs once you register:
– 1x Macbook Air Laptop 13" (Worth SGD1,500)
– 1x Samsung Odyssey Curve Monitor (Worth SGD700)
Additional Cash Prizes to be won:
1st Place: S$4,000
2nd Place: S$2,000
3rd Place: S$1,000
$60 CapitaLand Vouchers for Daily Top Trade Winners

Products