The stock market is a voting machine in the short term but a weighing machine in the long term.
Investors might recall just about in the past three-month, Alphabet was hit by a slew of bad news. These include Google AI Chatbot Bard flubbing its answer during the demo, followed by threats about Microsoft Bing potentially replacing Google Search as the number one engine in the years to come.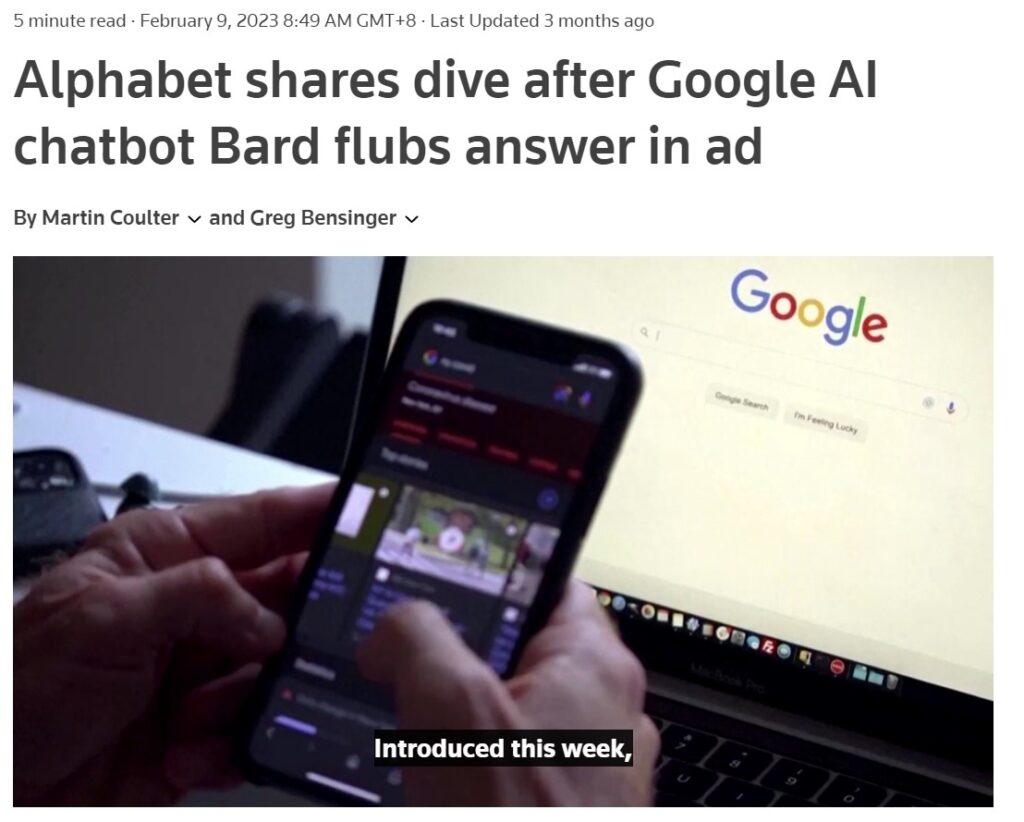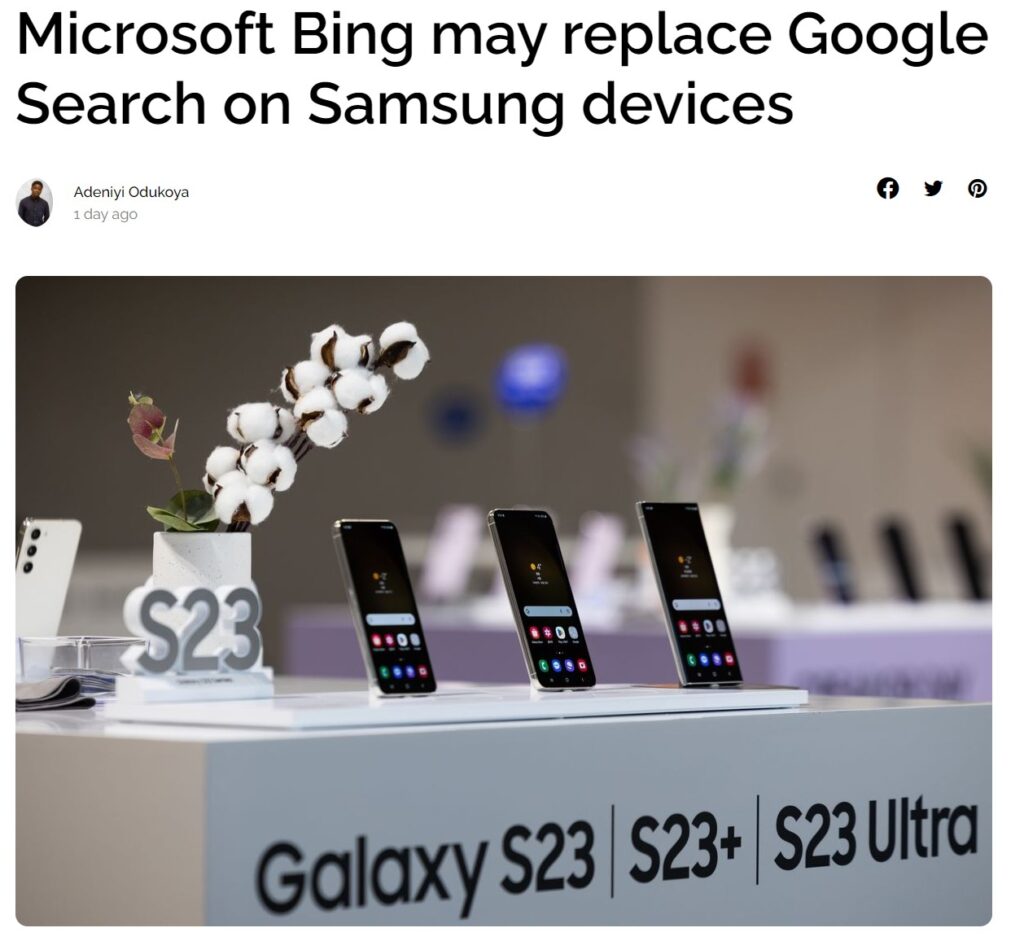 As a result of these bad news, shares of Alphabet plunged to the $90s sometime in Feb and since then, it has continued to struggle against the other mega peers who have been picking up momentum.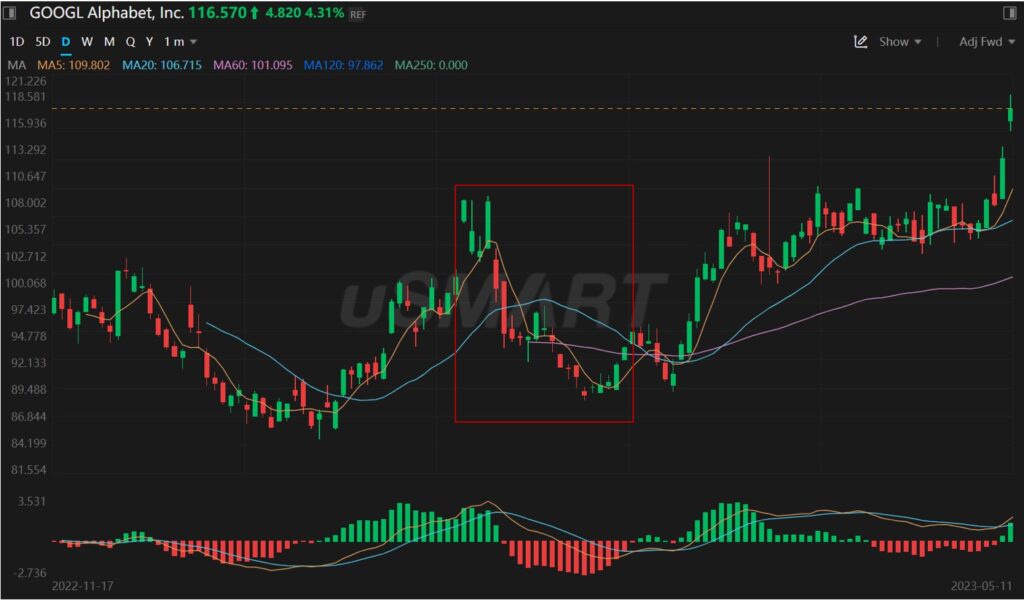 Google keynote 2023 presentation done earlier this week has embraced AI and many other updates in its revolution – the full article which you can read here directly from Google blog itself.
But to summarize what was discussed, I've put it in bullet form here:
Pixel Fold – Google's first folding phone is finally here to challenge Samsung's very own Galaxy Fold
Pixel Tablet – Announced at last year keynote 2022, the Pixel Tablet is finally launched and fans of Android tablet are able to pre-order today
ChatGPT Style Text Generation embedded into Google Search which allows Google algorithms to list queries in bullet style format
AI Boost for Android mobile operating system – which will feature more enhancement, slick and cosmetic designs, and Bard Chatbot directly embedded into Android messaging
Generation of AI Creation Tools in workspace apps like Gdoc, Gsheet, Gslides – which will enhance further technical and visual enhancement
Updates to Magic Eraser and Editor as a way to enhance photos
Post presentation, the share price shot up by two huge green candles in the past two days, breaking out of its past resistance which they have been for a few months since Feb this year. The next target will be last year Aug high at around $122 so this won't be so straight-forward to break. As long as they do not break down below $110, it should range bound for a while between $110 and $122.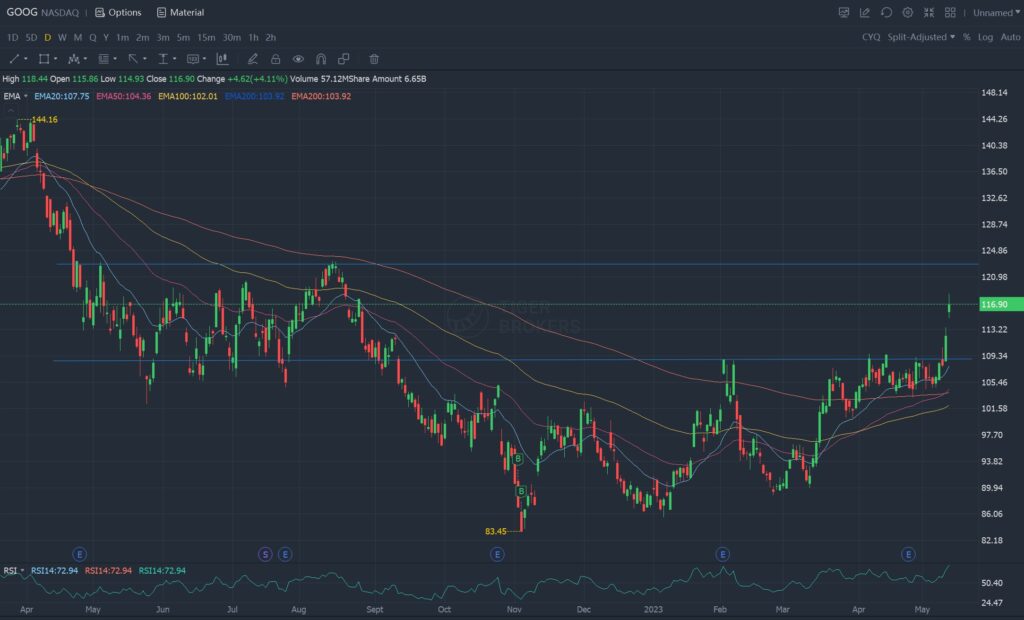 2022 has been a standstill for companies like Google because they have not grown as much yet as compared to 2021, but if they can pick up now with their historical growth rates at between 10-15%, after which it dwindles down to 5% over the later years, then we could be looking at today's intrinsic value of $174, which is still about more or less 50% undervalued in today's price.
With hype and competition surrounding future AI picking up momentum, we shall wait and see the if Alphabet can be one of the beneficiary winner from this.


Stock Analysis