As part of this newly featured series I am making to refresh the segment, I will be interviewing people from all walks of life into looking what they do for their day job, what they do outside of their day job, what their plans are for investment, and what are their thoughts for retirement.
In the fourth instalment series of this segment, I had the privilege to interview the 3 co-founders of the renowned The Joyful Investors ("TJI") blog at the same time, and here we'll look at what are some of their priorities towards investing for income, creating value for their readers and fulfilling their own retirement plans.
For those who are not aware yet, TJI is run by the three co-founders on a full-time basis – Hazelle, Kathy, and Keith since 2020 and they've grown prominent in the past recent years since taking off from creating value to their faithful readers and followers. You can see them around in prominent forums such as InvestingNote, BIGSWorld, Seedly, IFAST TV, and also their own YouTube channel.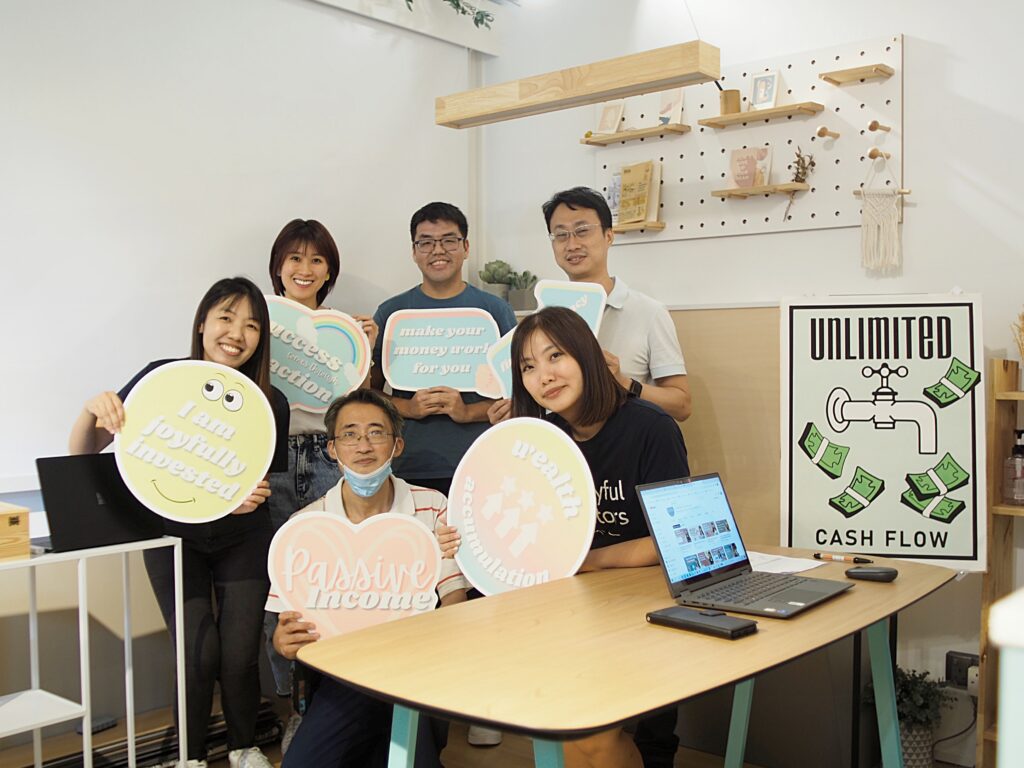 The title of Co-Founders may sound alluring to most people, as you are seen as being your own boss working for your own company and projects. But what many doesn't know is that Co-Founders typically wear multiple hats doing many projects for countless hours with little to no rest.
Among the 3 co-founders, Hazelle works as a chief trainer that helps empower retail investors to step up their money game and able to create multiple streams of cashflow in order to build up their passive and retirement income. As someone who comes from a background of accounting and finance (previously worked at Big 4 accounting firm prior to TJI), she believes that investing is a skill that can be taught and developed, even for someone that doesn't come from the same background as she is.
If you have seen some of the YouTube videos that they make, Hazelle is also at the forefront of many of the videos and contents that they have created.
While Hazelle focuses more on the fundamentals, Kathy (they are sisters) works as the Chief Investment Officer at TJI and focuses on the technical aspect – she is one of the trainers that teaches Technical Analysis for one of their flagship courses.
A little bit about Kathy's background – She studied Economics and previously worked in the middle and front office at some of the major prominent investment banks such as Citibank, Merrill Lynch and Credit Suisse.
Her background in asset risk and credit management allows her to construct solutions for her clients that reap the benefits of active management with asymmetrical risk to reward setups that work in the clients' favour. She also finds that interdependence of asset classes is getting more correlated during market downturn these days, so other than conducting in-depth, bottom-up analysis to identify companies with compelling growth potential, she also believes in adjusting our portfolio positioning based on the cycle changes which focuses on managing downside risks without materially compromising expected returns. She teaches all this in their proprietary Moneyball investing courses strategy if you would like to find out more.
Last but not least, we have Keith – who works on an ongoing role as a licensed senior wealth adviser, and he uses his skills to share advice and consultation on money and wealth at TJI.
He believes in prudent philosophy management on personal finance and hopes to bring value to his clients at TJI by sharing his wisdom and knowledge with them. Apart from advisory, Keith is also one of the trainers for their flagship course and also writes contents for TJI.
Like the other two co-founders, Keith also works at an average of at least 40 hours a week including weekdays, weekends, and public holidays. He breaks his tasks generally into categories such as maintaining people relationships (30%), content writing and market updates (30%), professional development (20%), portfolio management (10%), and mentoring (10%).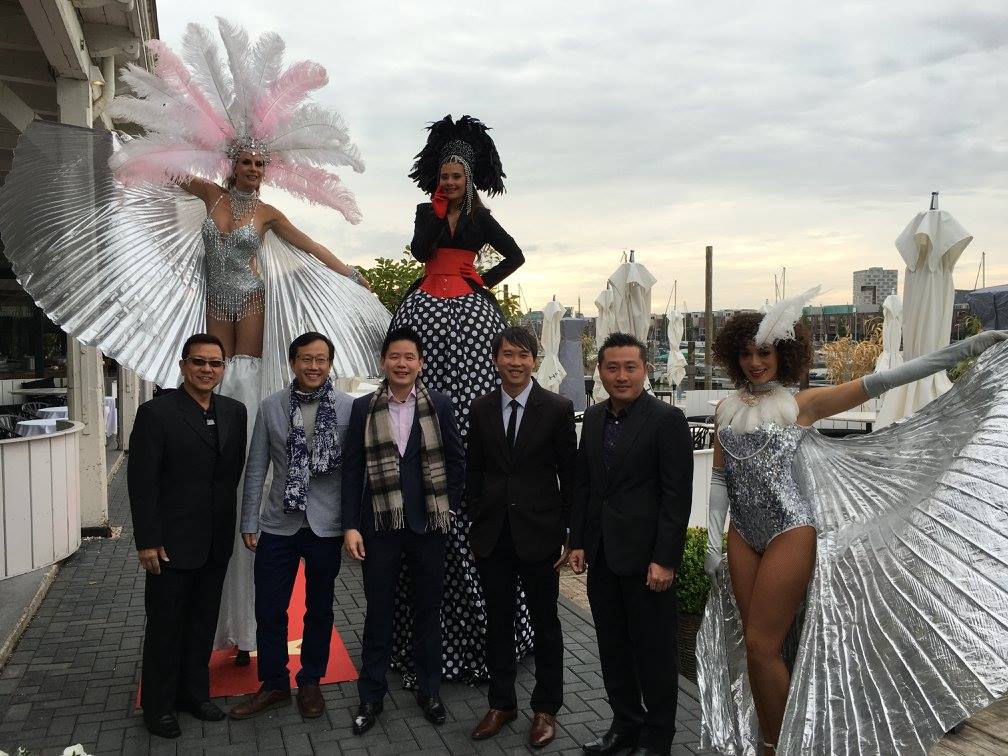 Running a blog like The Joyful Investor is akin to running an entrepreneur business and we know that doing that on a full-time basis is not an easy task.
According to Hazelle, many investors are looking for the holy grail methodology of investing such that they will be protected from negative returns throughout all economic cycles, but that is just impossible. She advises her clients to be down to earth and realistic when keeping their expectations and she will in her full capacity try to achieve success together with her clients.
For Kathy, one common misconception that she thinks is prevalent is a belief from people that females are less competent to achieving good returns in their investing journey. She believes that is not the case as females are equally as competent as men when it comes to being a mentor and investing and the investing community should achieve a wider gender equality of both competent men and women.
For Keith, he thinks that there are too many scepticisms among the trainers who teach courses out there.
The "those who can't do it themselves, either sell or teach" remarks seem to be some of the common misconceptions among people out there when what they need is to truly understand the deep in-depth work these trainers do behind the scenes.
I asked the 3 co-founders what they hoped to achieve on TJI, and the three answers were generally aligned.
All three of them agree that they are all for empowering their clients to become good investors through making better informed decisions and building up their wealth in due time. Enjoying a life rich with personal freedom, purpose, and money are one of their core founding principles.
Kathy further adds that she hopes to see more retail investors come to appreciate the financial markets better by having a fuller picture at how the entire stock market mechanism works. The process to achieving financial freedom, while arduous, is better achieved through a sustainable manner in which the investor himself or herself can find joy in doing it.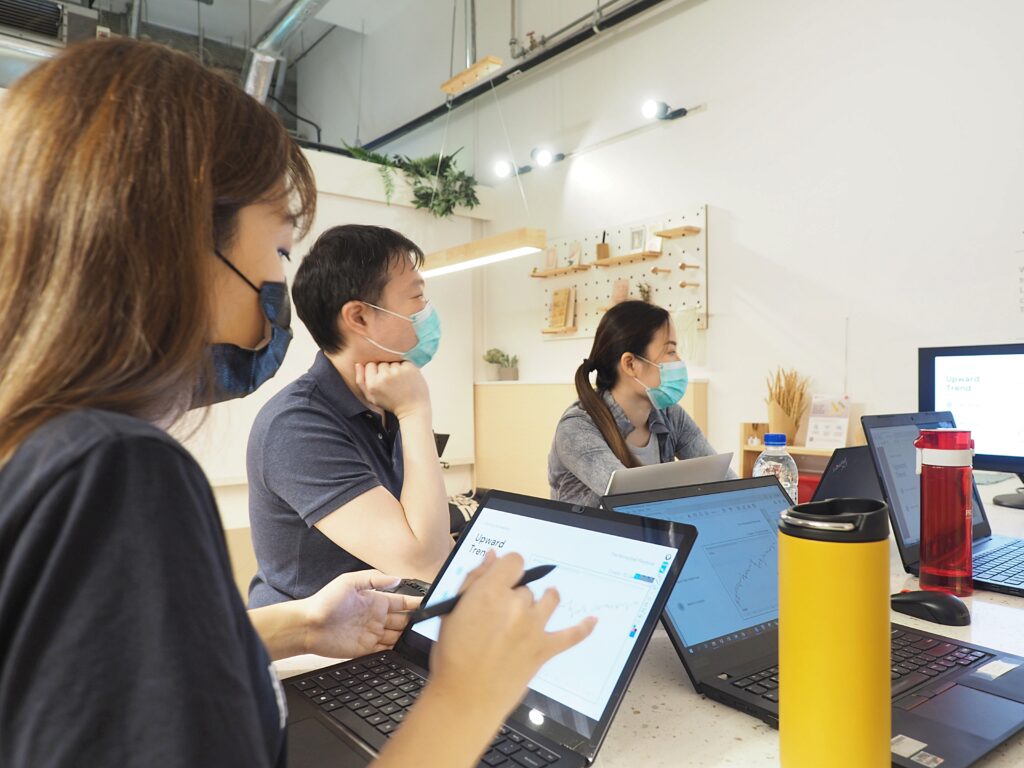 This question is personal, and everyone will have their own motivation and reason for getting interested in investing, so let's hear directly from the horse's mouth themselves.
Hazelle:
There are a number of factors which led to my interest in investing. For one, I definitely have to attribute it to the money mindset that my parents have inculcated since young. I learnt the importance of saving money and spending wisely so I didn't have the issue of having to very consciously control my expenditure and savings. But at some point, I came to realize that I have hit a limit as to how much I could save given that there is a minimum amount that still needs to be spent on necessary expenses. That's when I began to think about how I can earn more, which is the other half of the equation for wealth building.
I also learnt the concepts of time value of money and was exposed to a basic understanding of the various investment instruments such as stocks and bonds and how they work. These basic concepts got me to realize how I can compound my wealth through investing. And that's when I began on my investing journey where I first started off with investing in unit trusts. But I wanted to learn more about the financial markets and explore how the other investment instruments work. As I read up more on the stock markets, I eventually sold off my unit trusts investments and shifted the funds into stocks investing.
Kathy:
During my time in Merril Lynch and other banks, I realized that it was too much to keep working keep up with those tight timelines until I reached the supposedly retirement age. But without capital, I didn't have many options or practical solutions back then. So I stayed in the banks in my twenties to build up my income while learning as much as I could.
So very early on, I realized how much better my life would be if I no longer had to exchange my time for money. And investing in the right manner is definitely one way to achieve it.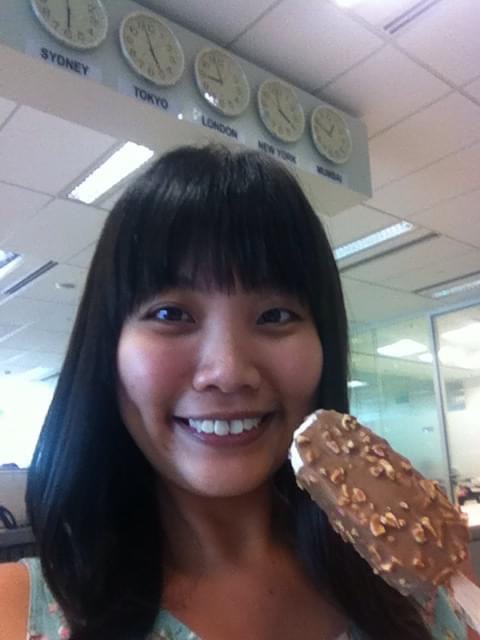 Keith:
I actually had the idea of becoming financially free very early on at 19 years old. I probably did not even know the term financial freedom yet back then, but I thought that investing and learning to grow your wealth is something that anyone has to be able to figure out at some part of their lives eventually in order to quit the rat race. So might as well do it as early as you can.
But to be able to live off your capital you would need capital to begin with. Hence, I chose a career that could earn me some money and allowed me to learn how to grow my money. That was how I got started and joined the finance industry at the earliest possible age of 21. I wanted to know and learn professionally how wealth advisers and bankers actually do it for their clients. Thankfully I was given the opportunity to do so for several banks and financial institutions over the course of the last 17 years.
Leaving some of the finance topics, we want to hear something a little fun from them if they have any hobbies that they are passionate about outside investing and finance.
Both Hazelle and Kathy are into music – singing and playing keyboards – as they believe that music is a great outlet to express their feelings and bring calm to the mind. Hazelle also enjoys spending time in the kitchen baking cakes while Kathy is into interior design which she has been doing freelance for over a decade.
For Keith, he likes to unplug himself through road-trip travelling – he finds that road-trips to be liberating because he gets to live in the moment and have freedom over his chosen adventures. In particular, he likes looking for hidden gems and unravelling the road less travelled path along the way.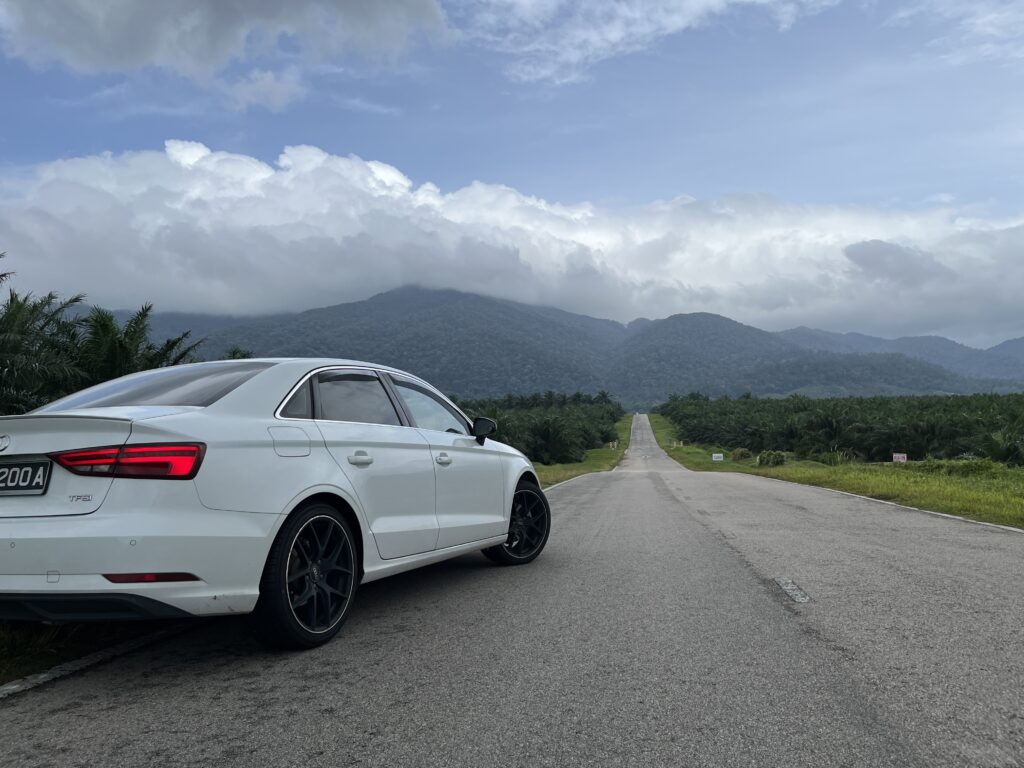 Hazelle enjoys the effect of food and travel through being able to have a good meal together in groups where they can chat.
For both Keith and Kathy, they prefer to focus more of their time and money on experience rather than material obsession. Keith particularly associates improving and upgrading his skills such as educational courses in order to make the best use of his ability.
The teams at The Joyful Investors are happy to answer questions and give the community insights into their thought process.
Readers can find them on their socials @thejoyfulinvestors on Facebook, Instagram, TikTok, Telegram or visit them on their website www.thejoyfulinvestors.com.
They also have a section Ask Me Anything where you can write in to them for any related questions.
If you have not followed my social channels, you may want to do so as I frequently post ideas and thoughts in those channels so if you are interested, you may follow me at my Facebook, Instagram or Twitter profile here.

Interview Series