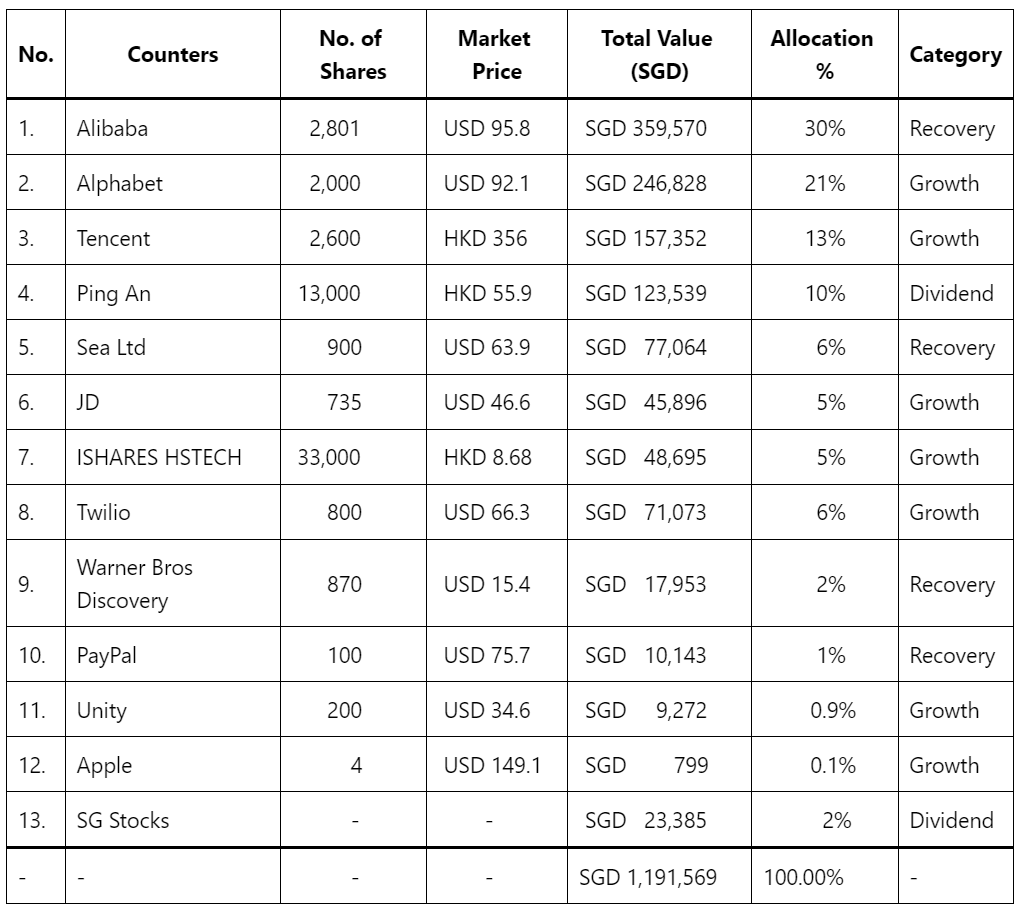 A quick update on the February portfolio as the day passes so swiftly in a relatively shorter month.
As expected from the previous update, we are expecting a pullback from the Chinese and HK equity market after its relentless performance in the first month of the year. These pullbacks are healthy and will be nothing but another chapter of noise as it gets to a higher ground eventually. No thanks to the floating balloon case we had in the past few weeks, the media has finally got something to write again on the US-China tension.
The US market, on the other hand, had a good run in the month of February. The stock market went on a good run after companies reporting stronger earnings until the past week when hot inflation CPI and PPI numbers once again derailed the stock market for now. While inflation will be sticky for a while, I think we've gone past the worse for now, although I reckon because of this very same reason, we're likely going to see no improvement in the stock market sentiment for the rest of this year. While it is going to be volatile, I think the stock market will end up closer to flat this year but it's still too early to tell.
This makes options the best play for now – and I will stick to SPY for now to be safe after suffering a little loss this month on options on individual stocks.
For this month, I've added just one stock – which is Tencent Holdings.
Tencent, like the rest of the Chinese stocks, went on a good run in the month of January before making a pullback this month. This gives me the opportunity to load up at $355 which is right at the EMA50 daily chart. There is still likely it might retrace back to the EMA200 which is at $330 so the short-term uptrends are still up.
Having said that, I will likely just sit back and wait it out for now since I already have a rather sizeable position in the company.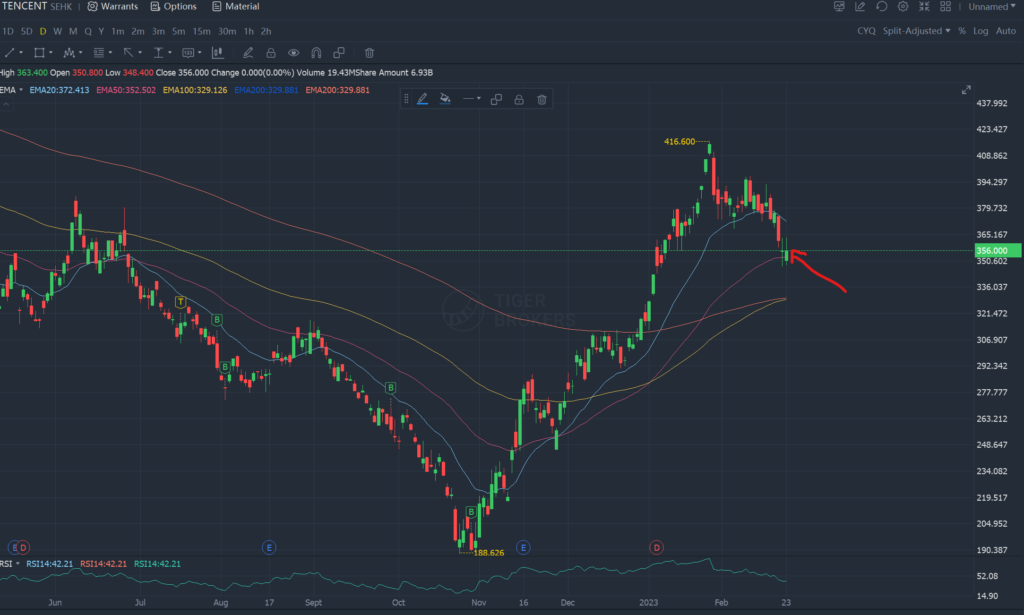 The stock portfolio has retreated this month to close at $1,191,569, which is a considerable drop from the previous month.
I am still keeping my powders dry and will look to slowly allocate only when I see a good opportunity. After all, the market seems lost in direction and we have not had a clear direction yet to the market, although many are bullish towards the second half of the year.

Until then.
If you have not followed my social channels, you may want to do so as I frequently post ideas and thoughts in those channels so if you are interested, you may follow me at my Facebook, Instagram or Twitter profile here.

Portfolio