First order of the day in the New Year is to quickly check how far away or close you are from the Full Retirement Sum (FRS) goal after the interests for the year have been credited. The FRS is the gold standard meant to safeguard our retirement and is the maximum amount that would be transferred to our Retirement Account (RA) when we reach the age of 55.
Judging by where I am today, it is a mere 17 years away and in no time, I will turn 55.
CPF Interests for the year amounted to a total of $9,026.52 – majority of which are credited to the Special Account because it has the most funds kept inside. This is a 7.8% increase YoY from the previous year interests of $8,314.36.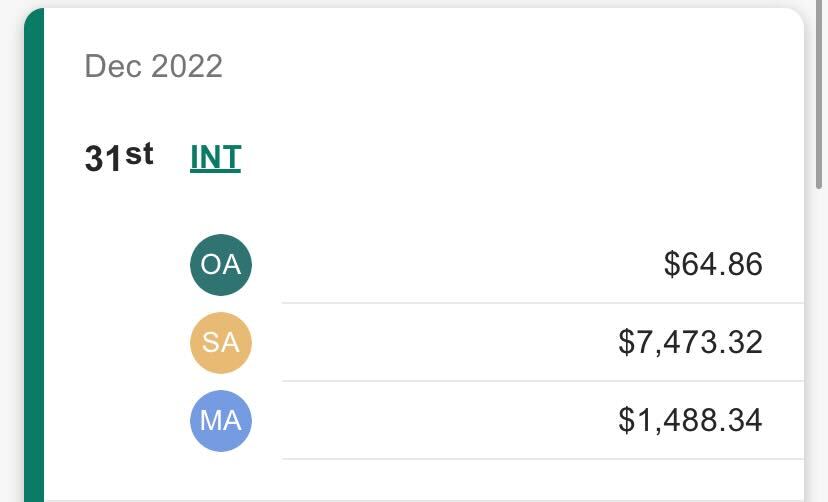 While I am getting closer to the FRS goal in 2022, it is still some whiskers away so I will have to work harder in 2023. The goal for the FRS in 2023 is now increased to $198k, but I think we'll still get it there by the end of the year.
CPF provides a bond-like risk-free structure which gives me assurance aside from a riskier equity investment, so I think it is a good balance overall. This also does not count into the equity net worth which I published from month to month.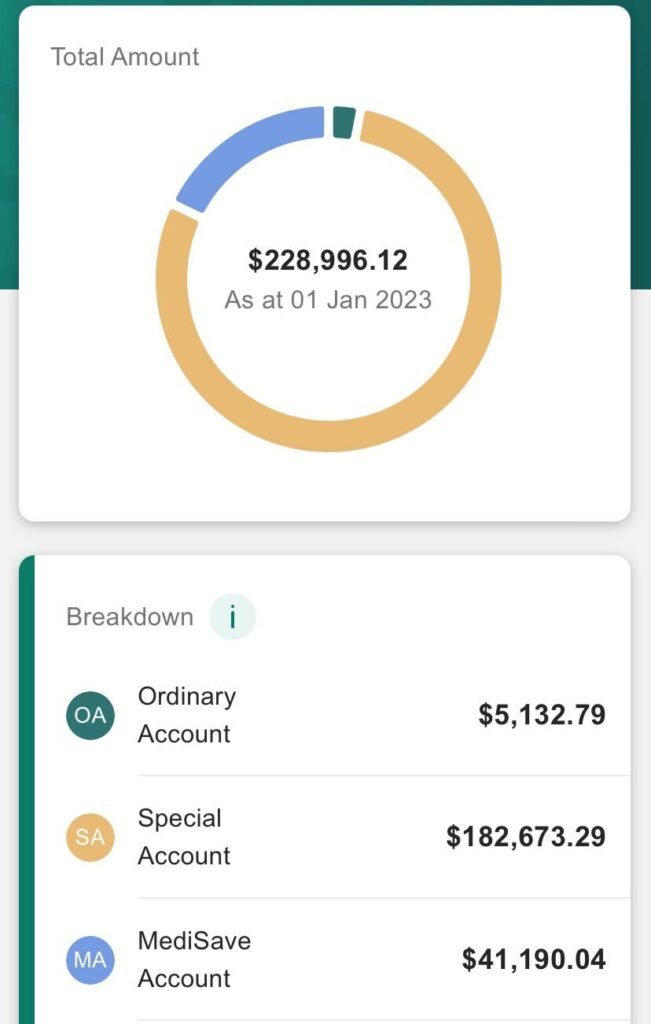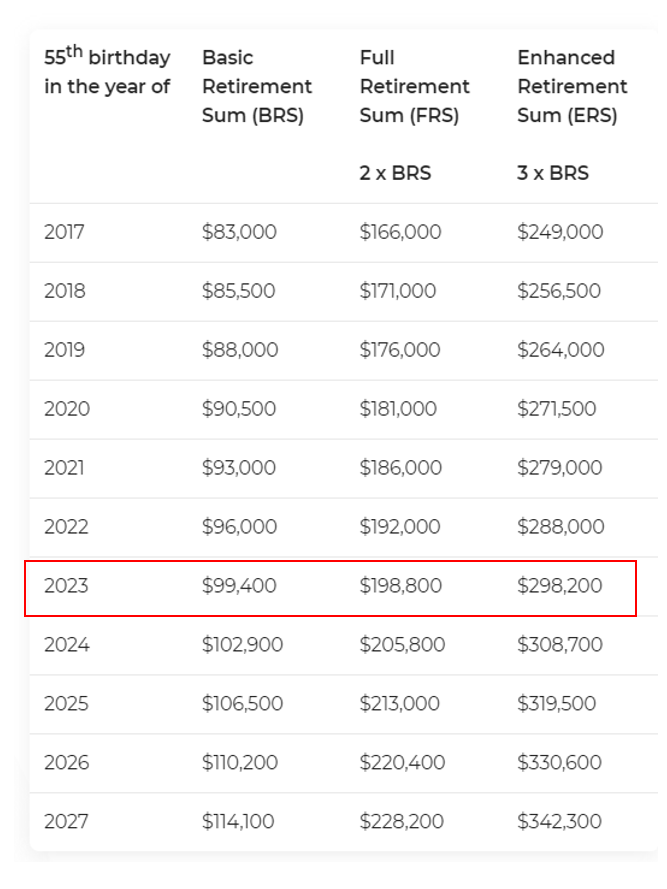 If you have not followed my social channels, you may want to do so as I frequently post ideas and thoughts in those channels so if you are interested, you may follow me at my Facebook, Instagram or Twitter profile here.

Personal Finance