As part of this newly featured series I am making to refresh the segment, I will be interviewing people from all walks of life into looking what they do for their day job, what they do outside of their day job, what their plans are for investment, and what are their thoughts for retirement.
In the third instalment series of this segment, I have the privilege of introducing Ayden Toh – who currently works as an Asset Wealth Manager at Prime Asia Asset Management – a renowned asset management company with an AUM of over $1b. The company provides private banking services such as customized fund structures, wealth advisory, and the company's flagship bond fund to individuals and institutions and currently holds a Capital Market Services (CMS) license issued by the Monetary Authority of Singapore.

A routine normal day for Ayden includes scheduling for meeting with prospective clients and network partners on new business development potential, and also keeping updates with the custodian bank on ongoing operational and administrative matters.
Ayden has to also keep himself abreast and updated with key development of the economy and market updates – including monitoring of the client's open positions, executing trades, and speaking to the investment manager to understand the current market set up through referencing the cross assets being monitored.
Aside from handling his clients' accounts and needs, Ayden has to also put on multiple hats and roles.
"Life outside the banking world is very different from what I was accustomed to – from time to time, I have also taken the role of an investment manager, rainmaker, and relationship manager all at the same time."
While the firm primarily services High-Net-Worth-Individuals (HNWIs), they also service accredited clients and investors who meet the criteria.
Most of Ayden's clients' profile are entrepreneurial who have their own private businesses to run and Ayden believes he has as much to give as he has to learn from them.
"I have met and serviced clients from all walks of life – from general to HNWI clients. I believe in reciprocity and generosity in sharing and the importance of maintaining clients' relationship – these are all great learning experiences for me."
One common misconception that people have about Ayden's role is that they think by engaging a wealth management expertise they can grow their networth into the sky quickly.
Ayden thinks that as much as he wants it to happen, these people should be realistic with their targets and goals. At the end of the day, Ayden and his team promise to dedicate their professional time into this career where they would strive to conduct and carry out duties with commitments.
The company and Ayden himself take this matter seriously.
Ayden developed a hobby for collecting watches over the years as he believes in the value of these fine timepieces.
While he thinks that this is an expensive hobby to maintain (largely due to the exacerbated increase in demand since COVID days), he enjoys looking at his collections and treats this as part of his alternative investment portfolio.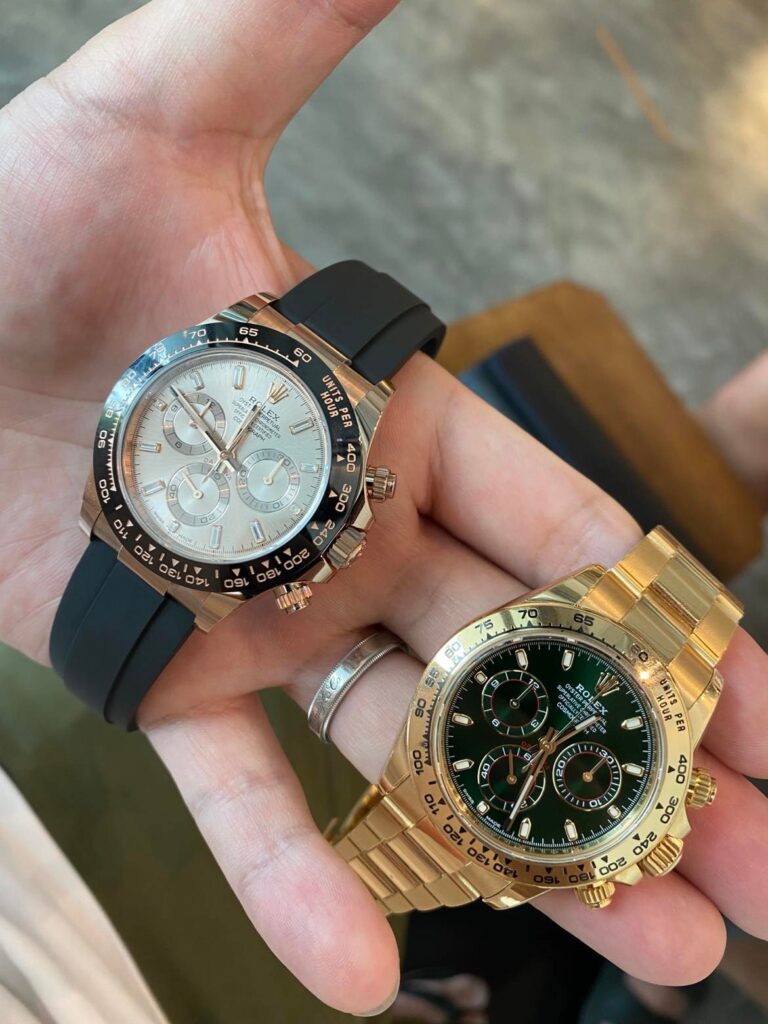 Aside from collecting watches, Ayden also enjoys spending personal time with his wife.
For instance, the couples went into a pottery making class which they enjoyed the activity very much and would like to explore more of it in the future.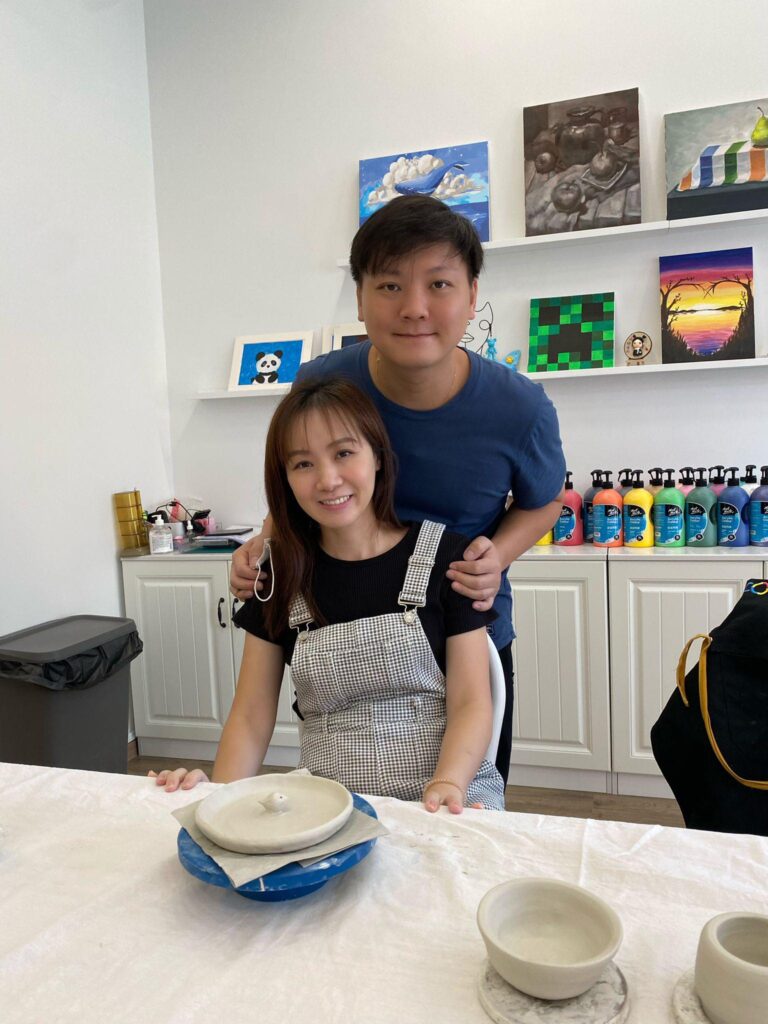 Ayden has been investing for a relatively long time since he started working.
He started off his journey back then by investing in unit trusts and equities and subsequently learned from his mistakes over time in the market. Today, he places a big importance to risk management knowing that both capital preservation and return on investment are equally as important.
With the benefit of working in the financial field where information and resources are more abundant in nature, he takes advantage of this by absorbing more to equip his knowledge even further.
On his monthly spent, he typically allocates about 30% of his income into expenses, 20% to insurance and endowments, 10% to tax and the rest into investments. His wife doesn't invest separately but plays an important role in keeping maintenance of the family's spending.
To date, Ayden's equity portfolio consists about 40% of his overall net worth with an allocation of about 60% US companies and 40% Chinese & HK companies.
He has accumulated CPF account over the years which amounted to about roughly 21% of his overall net worth.
Ayden is currently living in a 4-room HDB flat which he bought when he got married with an outstanding loan of about $300k.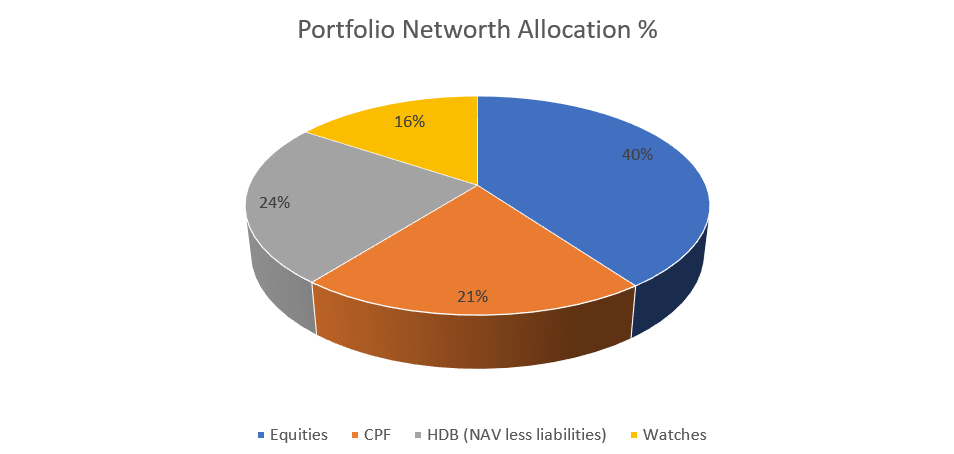 On planning for retirement, he has an expectation of living his own simple lifestyle together with his wife and indulge on the finer side of life occasionally. In order to do that, he estimates that he would need minimally an annual passive income of around $50k so that would be the next immediate target to achieve.
If you are interested to learn more about Ayden, you may follow his LinkedIn profile here.
If you have not followed my social channels, you may want to do so as I frequently post ideas and thoughts in those channels so if you are interested, you may follow me at my Facebook, Instagram or Twitter profile here.

Interview Series