A quick shout-out to an exciting event jointly organised by Investing Note and Societe Generale that are happening from the 5-30 Sep.
All you have to do is to participate in the poll and guess which direction are the indexes heading over the 4 weeks period. They are broken down into:
Week 1: Hang Seng Index
Week 2: STI Index
Week 3: S&P 500 Index
Week 4: Nasdaq Index
Start Polling Here!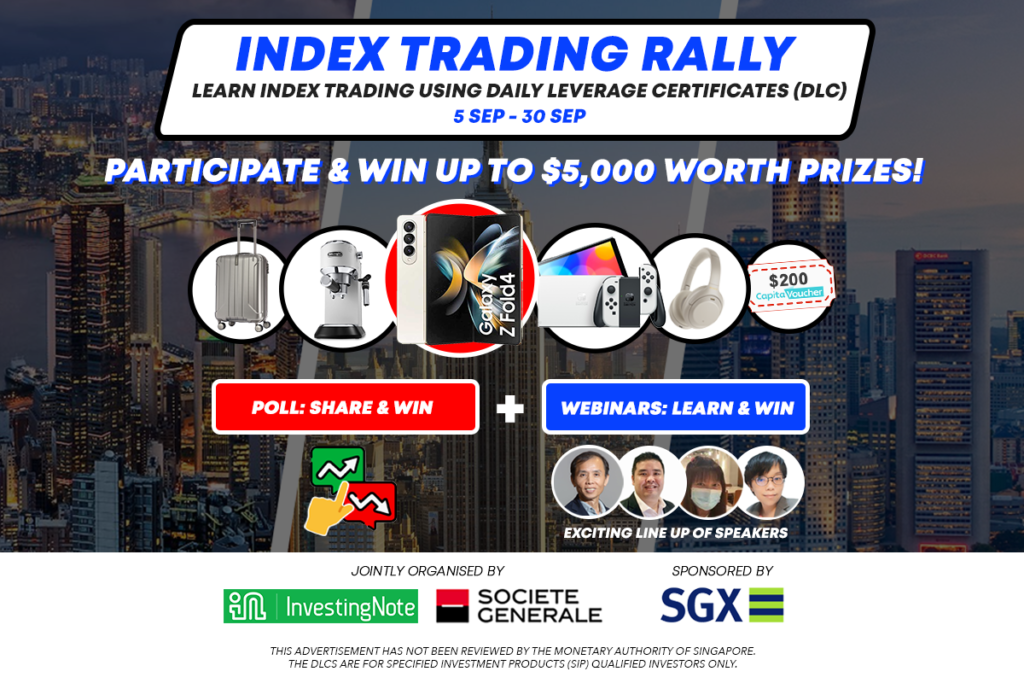 There will be 5 Grand Winners who will stand to win the likes of Samsung Galaxy Fold 4, Nintendo Switch OLED Model, Delonghi Premium Coffee Machine, Sony Noise-Cancelling Headphones WH1000XM4 and Samsonite Premium Niar Luggage.
At the same time, you'd be able to also attend livestream webinars featuring some of the industry players and learn more about DLCs!
Start polling now – you never know if you'd be the lucky one.

Products