As part of the new interview series in this blog, we are bringing everyday people to share with us their journey towards career, health, wealth, hobbies and retirement. I have the privilege to bring in Tommy as our first interviewee in this series.
Imagine a life where you have to juggle among a few roles you've been assigned at – work, family, health, hobby, and investing.
For the past couple of years, Tommy has strived to keep the lights on not just for one but all five of them.
To give a little context about his background, Tommy is currently 32 years of age this year, single (has plans to get married in the next 1-2 years), and he is living on a shared rental apartment with his sister.
As a seasoned traveller, Tommy has visited many countries as part of his role to travel for both business and personal needs. He enjoys doing so and foresees his future doing even more things that he is passionate at.
In this article, Tommy detailed on how he is able to manage all of his workload and put on multiple different hats.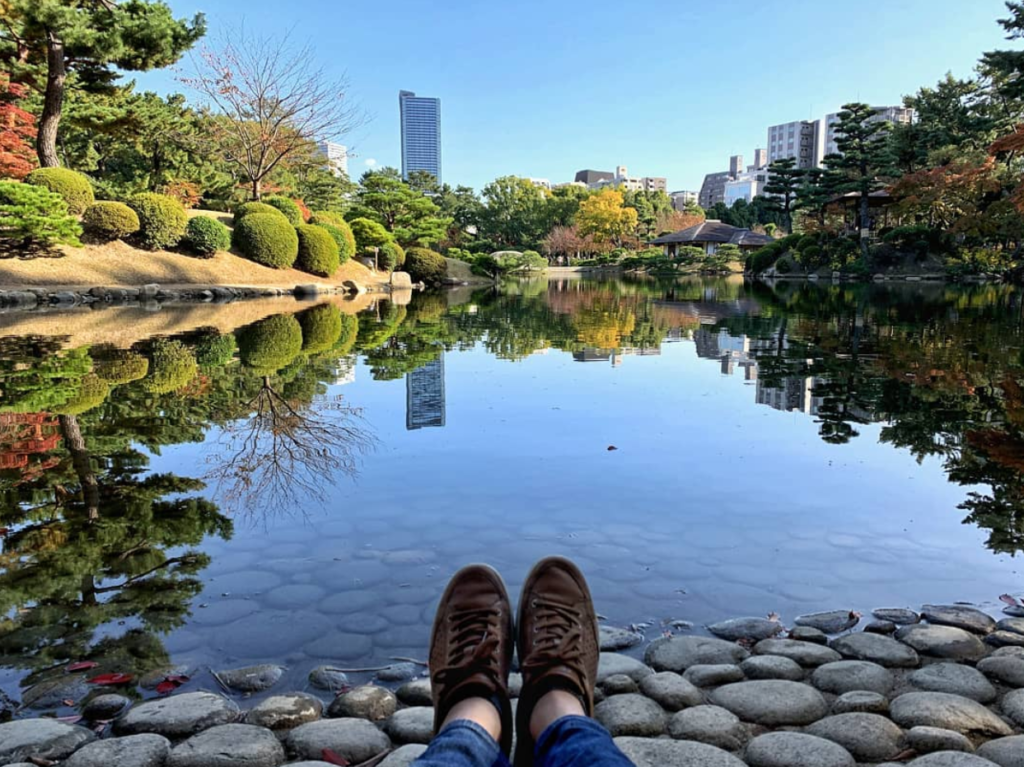 Tommy has been working as a Regional Product Manager for about 10 years in a logistic MNC.
In his role, he has to spend time understanding the problem and then brainstorming to provide solutions to the client's issue at hand. Every cases are not identical, which means there are often no one perfect solution that fits for everyone.
One of the challenges that he has to face in this role is that he needs to cater for the different time-zone and business travel.
"In my current role, given that several of our stakeholders are in the North America region, it is common to have a call either very early in the morning (7am) or late at night (9-11 pm)." My body was not used to it at the beginning of my career but due to the frequent occurrence of it happening, I am now used to it already.
He added: "Sometimes, I would sacrifice my weekend going to the airport for my business trip to prepare for meeting the next day. There was also a time where I needed to be overseas for 3 months long for a project."
Despite that, Tommy loves his role as it has given him a sense of accomplishment and professional growth.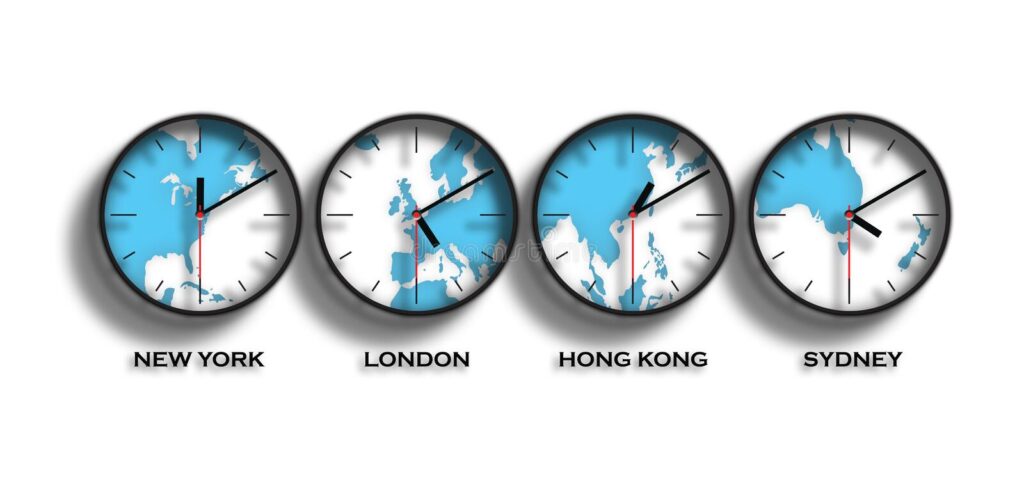 You might think that a guy like that will not have time to pursue any hobbies – and you may excuse my bias if I am thinking the same all along – but he has proven us that is not the case.
"Time is a thing you can create if you really want to. If you are truly interested in doing something, make it happen". He said.
As a hobbyist photographer, Tommy spends minimally 1-2 hours per week reading photography articles and watching photography videos to hone his knowledge in his spare time. He further spends another 2-3 hours in the weekend taking pictures all around Singapore (and overseas if he is travelling).
"Given that Singapore is right on the equator, the light is usually harsh between 11 am to 4 pm especially for the cityscape and landscape genre I am in, hence there is a sweet spot of timing which I am usually comfortable doing at."
Tommy is also a regular volunteer at one of the photography club he frequents where he would bring a group of fellow hobbyist for a photo-walk in the evening.
He also had a chance to arrange for a beginner photography workshop several times in the past but due to his tight work schedule, he has to arrange this on an ad-hoc basis.
If you'd like to see more of his art work, you may follow his Instagram page here.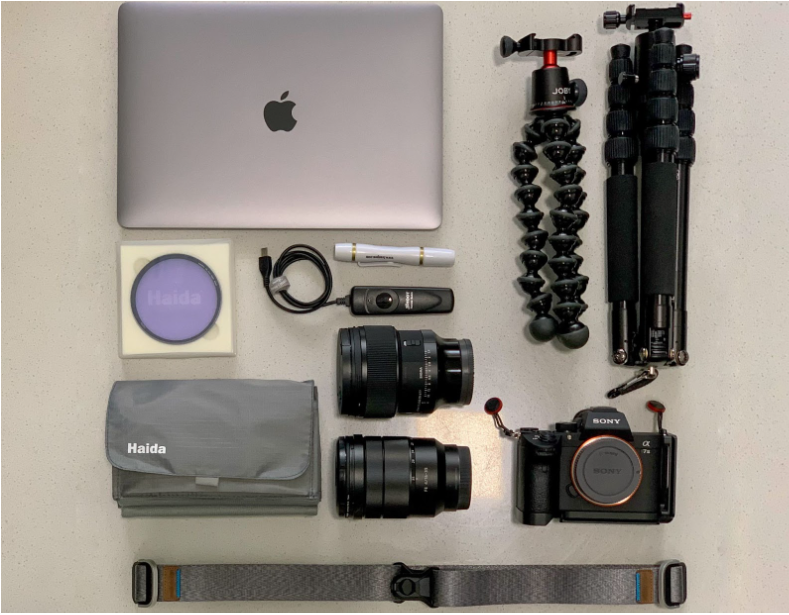 Tommy currently has 38.1% of his take-home pay allocated to his expenses.
He breaks down his expenses into two types – basic and discretionary.
His basic expenses – which make up of things such as rental, food, groceries, electricity, transport, medical and insurance – amount to 24.8% in total while the rest of the 13.3% goes to his discretionary spending.
He has a weakness for eating good food, travel and electronic gadgets, so he budgets for these items in advance knowing that these are his poison-pills.
Tommy plans to get married and probably start a family after so he has been saving up diligently over the years.
On average, he saves about 20% of his take-home pay and allocate the rest into investment, which we will get into next.
As an avid reader of investing social channels such as Seedly and BigScribe, Tommy understands the importance of investing for the long term.
When it comes to investment, Tommy is cautious about diversifying his assets allocation.
Once intrigued by the fast amount of money which cryptocurrency and growth stocks can generate, the past 1-2 years have taught him that not everything is just one direction. Like many other investors have experienced, the recent bear market has affected his stock portfolio and asset networth overall. Still, he believes in investing for the long term and he has many years ahead of him before reaching his retirement goal.
His eventual retirement goal is to amass a portfolio of $1.5m (excluding CPF), which at 5% would give him a monthly income of $6,250 / month and a fully paid house. Assuming his prospective wife has the same goal, that would mean $3m as a household in total.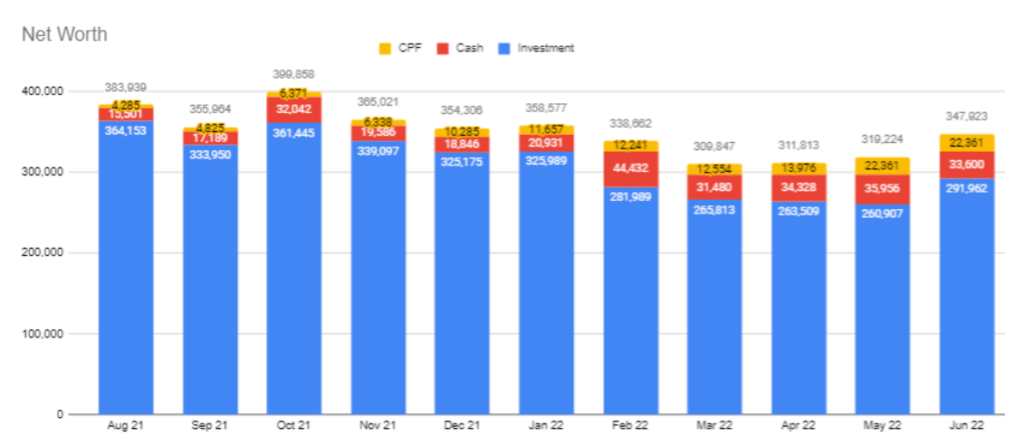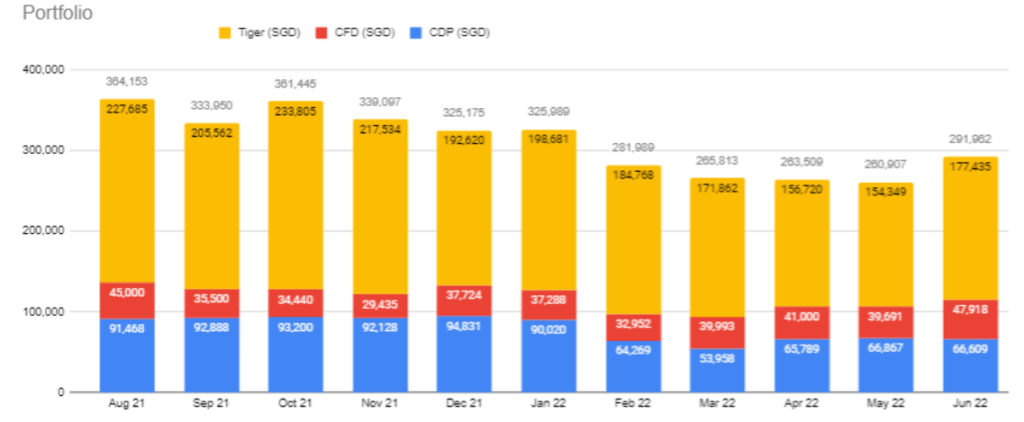 As someone who regularly puts in money each month to dollar-cost average, Tommy uses the Tiger Brokerage to purchase and transact on his overseas stocks such as HK and US market. He still prefers to keep his legacy SG stocks – which mostly consists of REITs in his Central Depository (CDP) account.
Tommy was skeptical about switching from a traditional to online brokerage at first as he was afraid of "losing" his money but after understanding that the company receives regulatory approval from MAS for the Capital Markets license (CMS) and that his money would be safely escrowed under the Custodian account (Tiger Brokers uses DBS as the custodian account), he decided to give it a try.
He is drawn to the clean and easy UI/UX interface that the platform has to offer, and as a product manager himself, he understands the importance of having such experience to the user.
Tommy also uses the financial information which he can get from the platform itself to extract and read when he is on the go – as mobile application is still his preferred way of reading news.
Last but not least, Tiger also offers zero commission for originally unlimited trades on US stocks, but has since extended it to users trading Singapore, Hongkong as well as China A-Shares – for one year. This has helped Tommy saves a lot of commission trading fees which he would have otherwise paid for it.
If you'd like to find out more about the zero commission campaign 2.0 – which currently extends to not only US stocks, but also Singapore, Hongkong and China A-Shares – do check out their link here.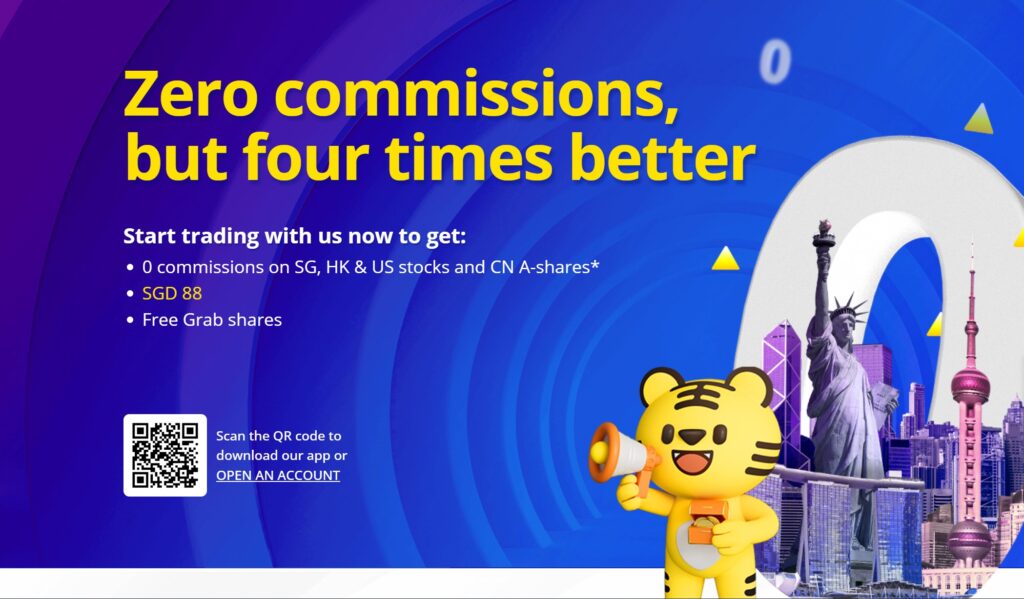 If you open an account from now till the 30th Aug, you'd be entitled to 1 share of Grab (Nasdaq: GRAB) on top of the zero commissions for US stocks (180 days) and HK, SG, and China A-Shares (365 days).
If you make an initial deposit of SGD 1,000 and completes five buy trades, you'd be entitled to a cash reward of SGD 88 which will be deposited to your account.
Furthermore, if you refer a friend during this campaign period, both you and your friend will be entitled to the SGD 88 reward and unlock lifetime zero commission trades on US stocks.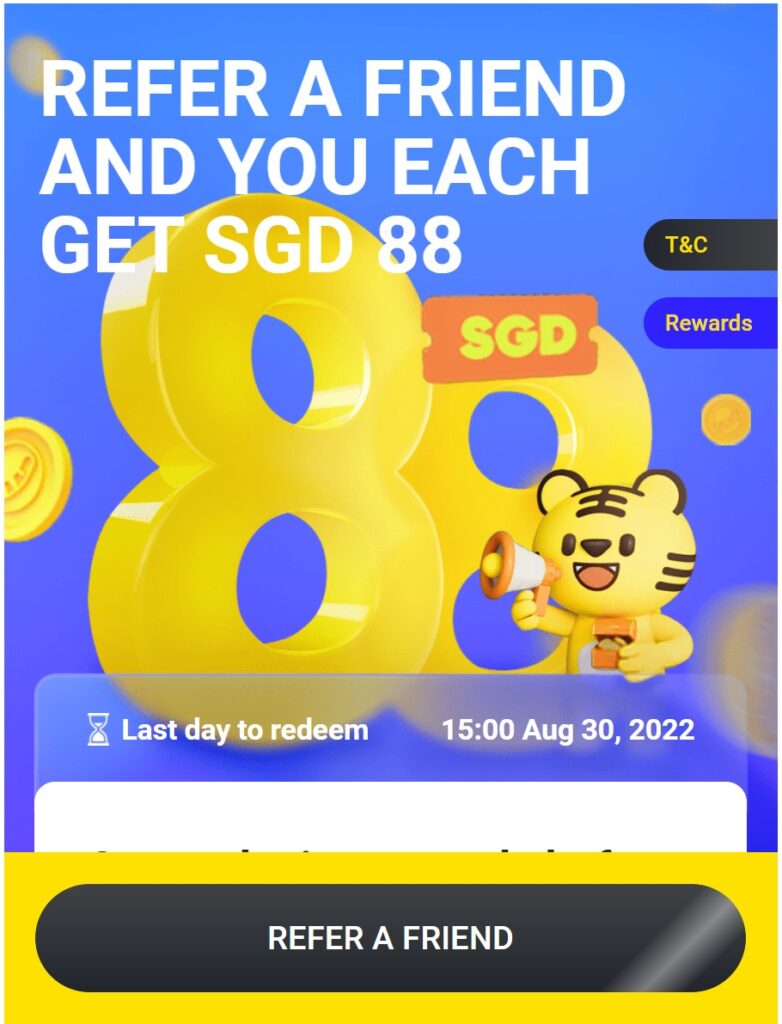 I asked Tommy for his advice to readers who are reading this article and thinking about multi-hatting and this is what he said:
"It has never been my intention to multi-hat many roles at the same time. Yet, it is important to recognize that each role brings different outcome to my end goal. I am grateful to Singapore and my previous and current mentor for providing me with the opportunity to work so that I can pursue travel and my photography hobby as a passion. I am also cognizant of the fact that the cost of living in Singapore is very high so I will need to adjust my lifestyle of choice and be mentally and financially prepared for retirement. I enjoy Singapore and I think I can see myself settling down here."
If you want to know more about Tommy, do head to his LinkedIn profile or Instagram here.
Disclaimer:
T&Cs apply. Please visit our website for other applicable fees: https://www.tigerbrokers.com.sg/commissions/fees.
This advertisement has not been reviewed by the Monetary Authority of Singapore.

Brokerage
,
Interview Series