Analysts and investors are congratulating one another for Amazon's blown out second quarter earnings which sends its post-market shares up by a massive 14%.
But is it really that good?
Let's first recap on what we remember in the first quarter results announced a couple of months ago – with summary appended below.
You can see that most operating metrics are down in red except for net sales topline, which increased by just a mere 7% – which was one of the slowest growing in many years.
Amazon's shares plunged by 13-14% following the announcement.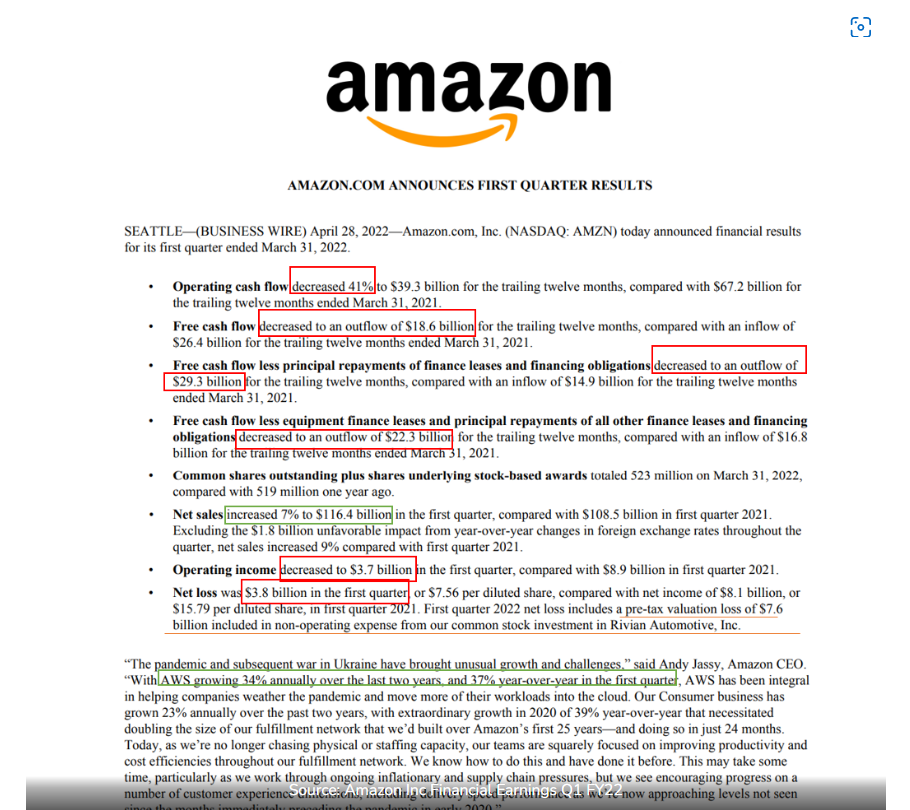 Now let's turn our attention on the second quarter results.
If you ask me, it's pretty dismal to be honest and not much different from what we witnessed a quarter ago.
Most operating metrics are down; topline are up by a mere 7%, but they did better on the net loss, which amounted to $2b this time round, compared with $3.8b last quarter.
Free cash flow deepens to negative territory in the second quarter.
Amazon's shares are up by 14% following the announcement – which looks very similar to what they had in the first quarter, so the market must be smoking weed.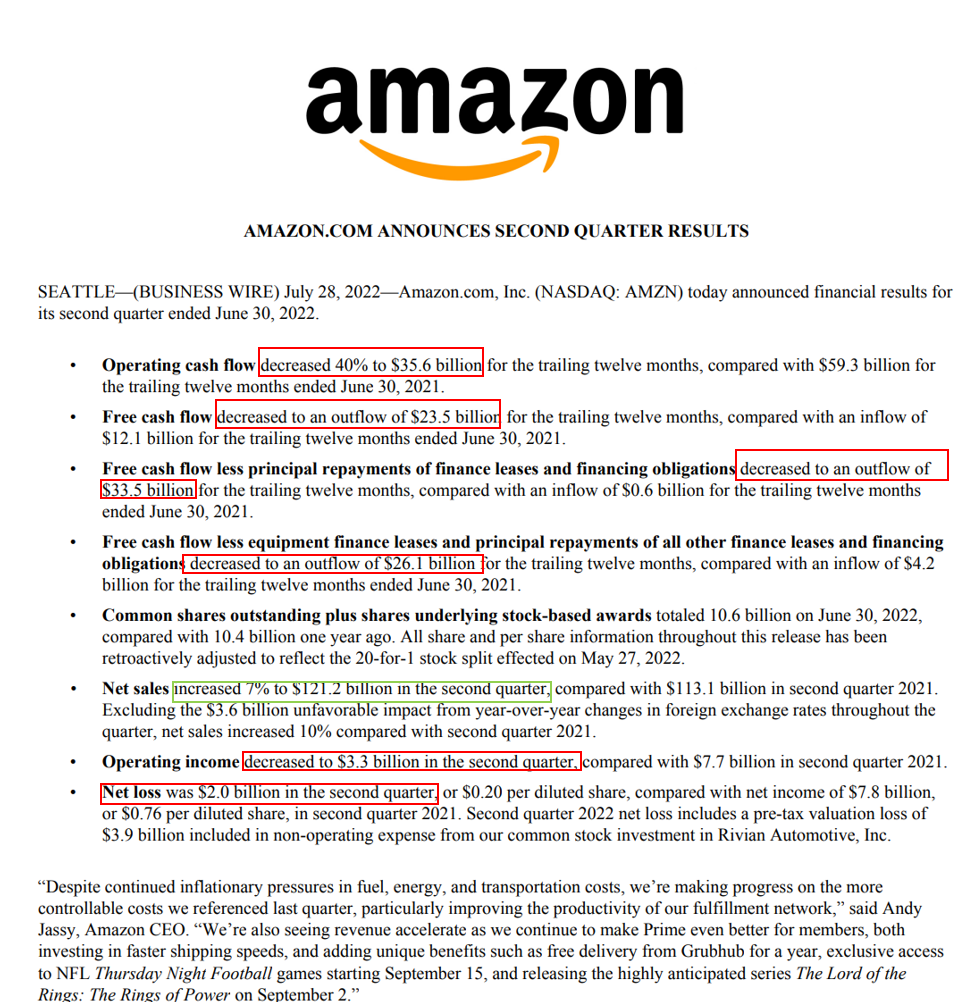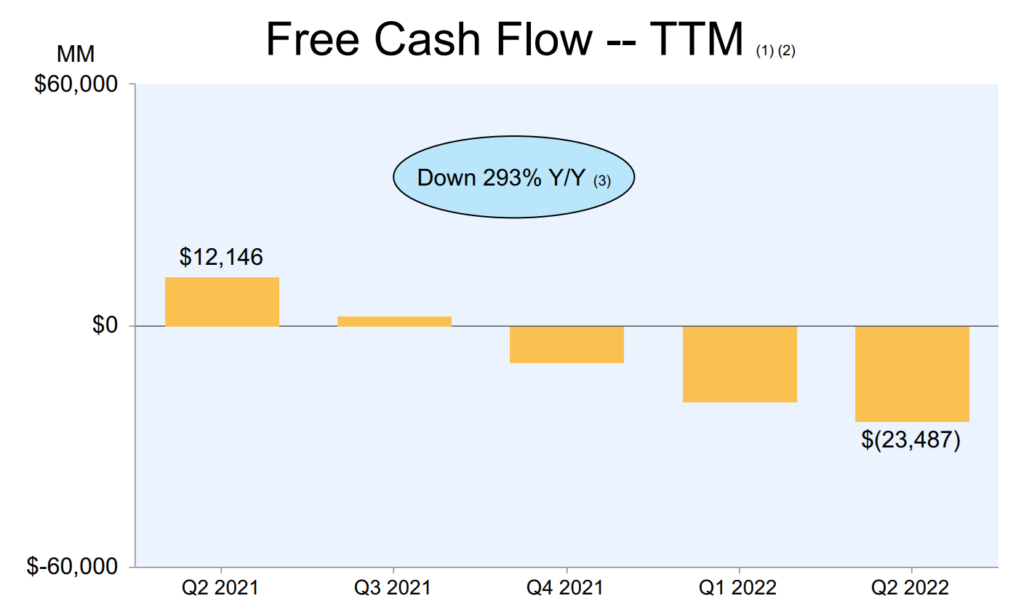 I am going to update my sheet for Q2 and see where it brings us to for FY2022 and beyond.
It appears nothing much has changed.
FY2022 looks to be one of Amazon's slowest growth in many years and in this model, I have constructed an optimism approach where I input a growth model of strong growth again by 2023 of 17%.

When I put this into my DCF model at 35x Cashflow multiple, I get an intrinsic value of USD 137.36, which is not too far away from today's post-market price.
Do note that this is an optimistic scenario where I am forecasting Amazon to return back to 17% growth in 2023, and judging by how Amazon has performed so far in these two quarters, they've got some challenging tasks to do.

In my opinion, what really saves the day for Amazon was how it guided for a strong quarter ahead.
In their statement, they had guided for a net sales of between $125b-$130b, and this translates to a growth of between 13%-17% respectively. The market must have assumed that the past two quarters was a blip and now with Amazon Prime increase in membership, they are ready to resume growth once again.
Operating income is expected to be between $0 and $3.5b, which is still expected to be less than the same quarter in 2021.
Overall, I would probably be more cautious if you are thinking of buying into the post-market rally.
In my opinion, Amazon doesn't have a good Q2 results and its guidance for next quarter and full year is still in question. Topline growth may continue to be contributed by Prime membership increase while AWS growth continues to be strong, but operating bottomline and Free Cash Flow are still in question. Furthermore, as we've seen in Walmart retail commerce guidance a few days ago, the next few quarters are likely to be very challenging.
With the market pricing in that growth already, there may be little margin of safety to play with for investors.
If you have not followed my social channels, you may want to do so as I frequently post ideas and thoughts in those channels so if you are interested, you may follow me at my Facebook, Instagram or Twitter profile here.

Stock Analysis