The Fed has raised interest rates by 75 basis points during this past week which sends market spiralling downwards strongly towards an expectation that another consecutive 75 basis point rate hike is on the cards.
In fact, if we look at what the market is expecting towards the end of 2022, we are today pricing in another two more 75 basis point hike towards the 4% level, which will be really unprecedented in today's modern era.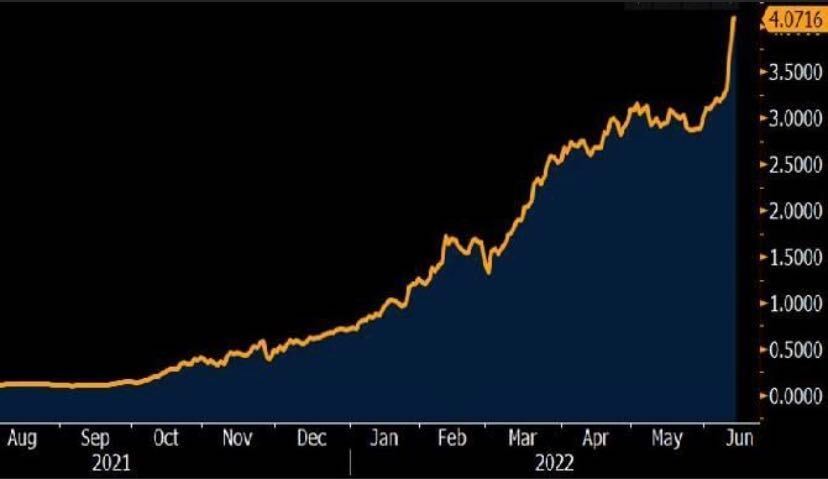 This is understandable as inflation has rage towards a 40-year high at 8.6% and shows no signs of slowing down with sky high commodities and oil.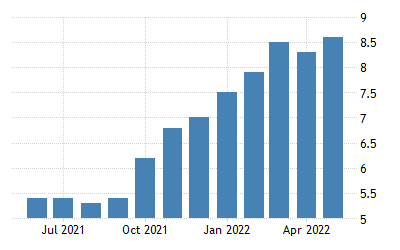 If you are still procrastinating on whether you should be moving to a fixed rate home loan on your property, I would advise you to decide for yourself fast, as last source I heard is the fixed rate of 2.25% offered by one particular bank will be gone by the 23rd Jun.
If you are worried that interest rate might float lower from here onwards, then you also do not need to worry as these fixed rates are typically short term 1-2 years in nature, so you won't be locking in for long periods of time.
Here's a quick projection model of how much you will be saving on a $1,000,000 outstanding loan on a 30-year tenure if you are currently sitting in between floating and fixed.
Assuming future projection at 4%, and you refinance today – you will be paying close to $900 per month lesser which translates to more than $17k savings per year if including other incidental costs.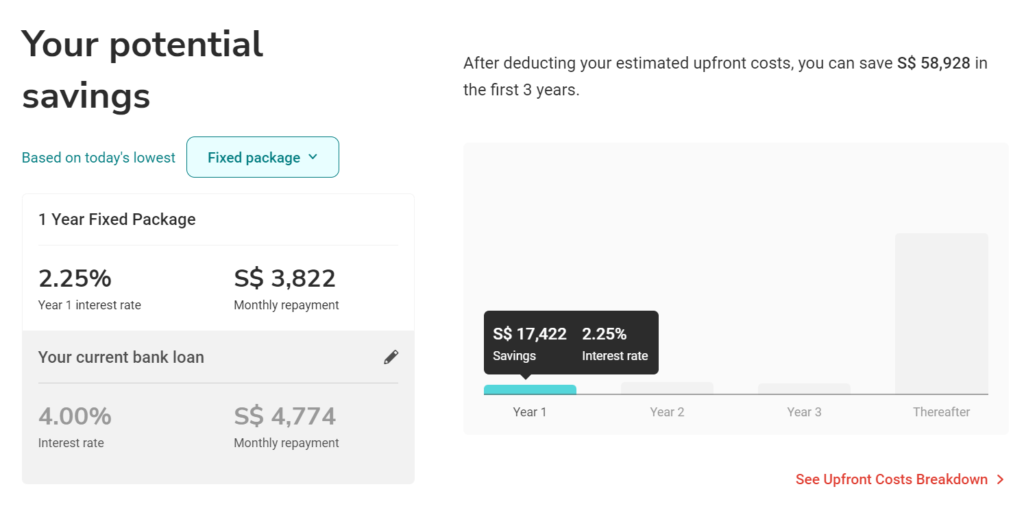 Even if at today's running rate of 2.8%, the savings are also quite significant at around $5.5k / year if you decide to refinance today.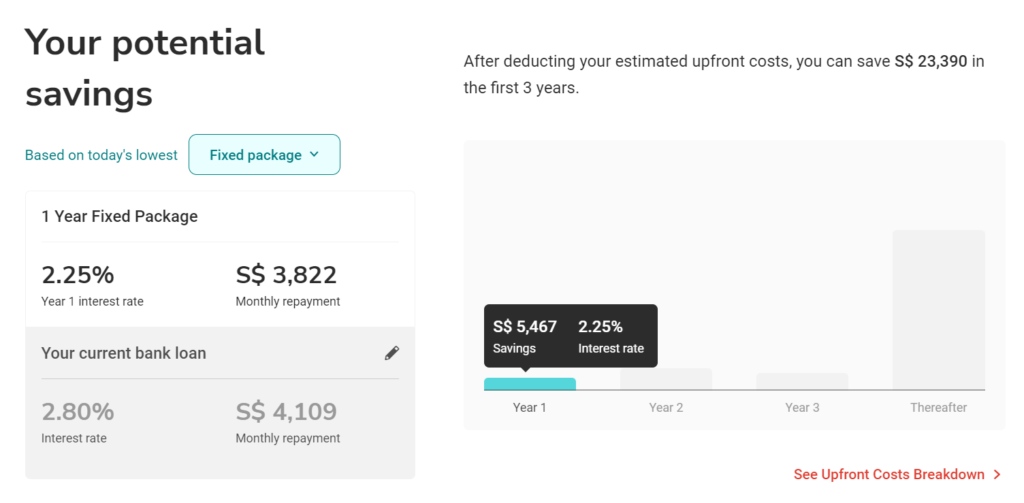 Some of you may be worried about the incidental refinancing costs which you have to bear.
The major costs items are mainly legal and valuation fees, but this can be offset against the refinancing subsidy which many banks are offering today, so your upfront costs are very minimal.
I have just refinanced it myself a couple of months back and confirm the same.

If you are interested to refinance or simply just to explore your available current savings from your existing loan, you may head down to Property Guru's Mortgage Comparison Tool Here.
It is self-intuitive and self-service – and only when you decide to take the refinancing a mortgage consultant will contact you. Even if you just have a question to clarify, you can pop the consultant a message to let him or her know.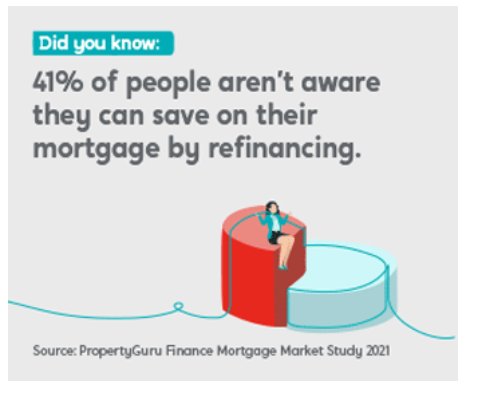 Disclaimer: Affiliate links apply when you complete the SmartRefi Tool but at no additional costs to you.

Property