One of the most important considerations for homeowners is to select the appropriate mortgage package to work with.
Let's first start with how a mortgage works.
When you make a payment to your bank (assuming you are taking a bank loan), some percentage of that payment will go towards the principal and some towards the interest. The lesser you pay for your interest the better it will be for you because it will mean a higher allocation that goes towards paying off the principal.
This goes in cycle because your loans are being amortized throughout the lending period so the lower your balance is over time the lesser you will be paying the interest accrued and the faster your loan will end.
Here's an example of how an amortization of $30,000 is over a 60-months period.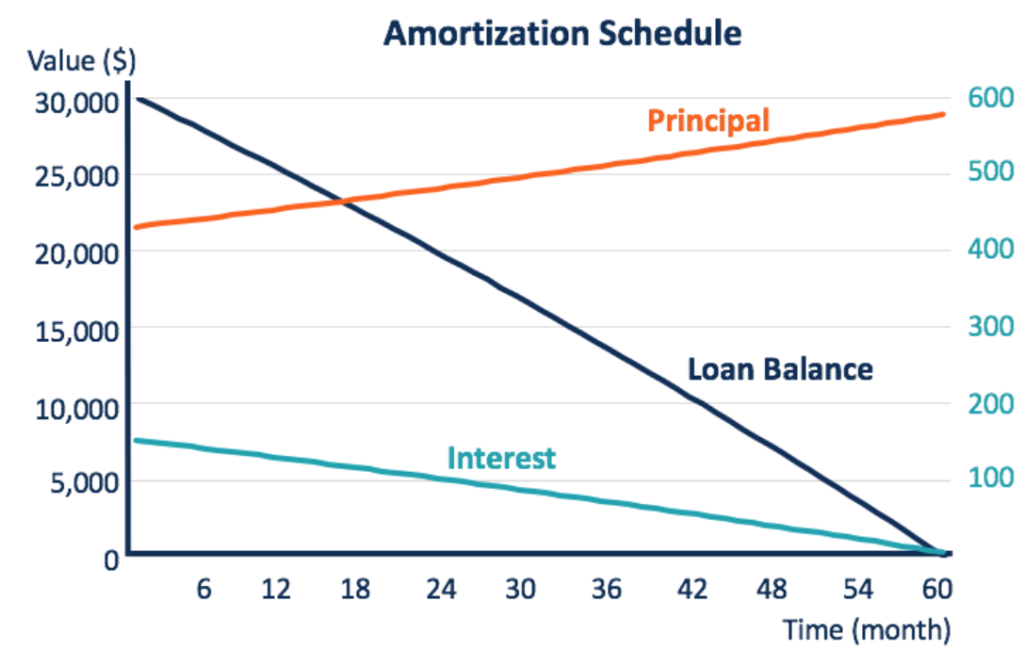 Mortgage refinancing is not always an obvious choice to many homeowners because there are several cons to consider. However, if done correctly, this can favor much more to your advantage.
Let's first consider the cons.
One of the most important considerations when you refinance is you will restart your mortgage clock schedule and bring your amortization schedule back to square one.
This means that the majority of your payment will go back to paying the interest and the rest to your principal. This is fine if you are in the much earlier stage of financing your home but if you are almost towards the end of the schedule, this will set you back quite a bit and you do have to calculate and weigh in further considerations.
As a general rule of thumb, the earlier you are in your mortgage schedule, the better it is to refinance if things are in your favor.
It is not easy to position yourself optimally for movement in interest rates and SIBOR as they are mostly controlled by the central government and there is very little we can influence about it.
Furthermore, most of the lock-in-period that the bank allows are typically 1-year minimum so a lot can happen within that period.
Take for instance you are trying to lock in a longer 5-year fixed loan at 1.8%. If interest rate suddenly reverses lower, you'd be stuck with the 1.8% for the next 5 years. This however, can also happen on the opposite side.
Most banks accept minimally a quantum of $200k – $250k before you can refinance to another bank.
If the quantum is too small, it will not be worth to refinance as there are very minimal impact to savings. Furthermore, when you refinance, there is usually some other costs involved such as a valuation fee and legal fees which may depend on whether the bank is reimbursing back.
One of the most obvious reasons why most people tend to refinance is because they want to lock in a lower interest rate than the one they currently have on hand.
Even if the interest rate difference might seem insignificant at first glance (for instance, 1.8% vs 1.2%), that 0.6% can make a whole lot of difference if the quantum is big. Over a period of 20-30 years, this can a significant lump sum.
For instance, the below example indicates what the potential saving is over a 3-year period if you are refinancing lower by 13 basis points.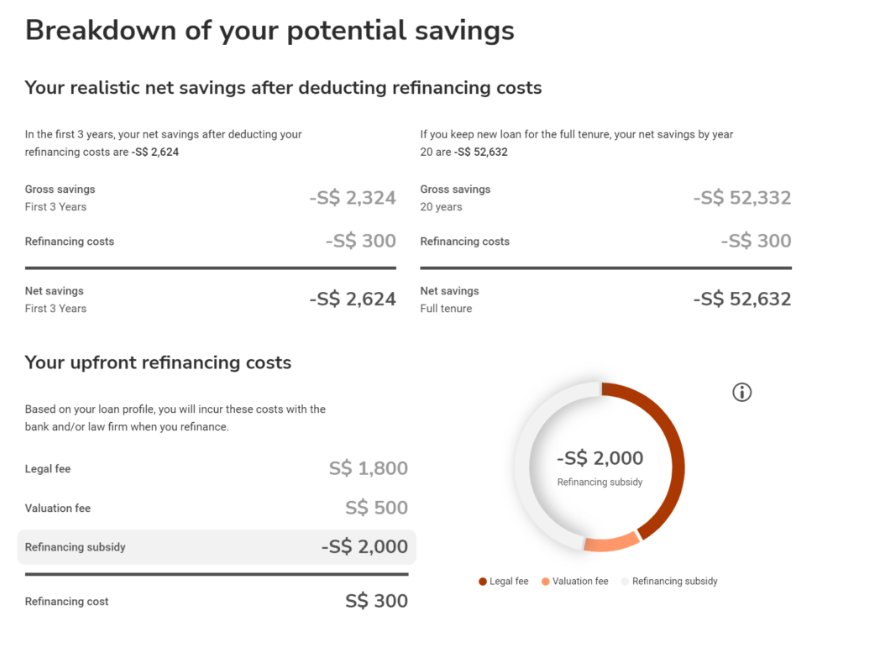 Maybe this is something which is not so direct to many homeowners but the lower you pay your interest, the more you are paying for your principal and that is an equitable portion which you can cash out (difference between your house net worth vs the borrowing you have on mortgage lender) if you need to.
The equity cash financing is an option which you can use it for any emergency needs, make improvements or renovations to your home, pay for your children's education or even invest during an opportune bear market.
The bottom line is that refinancing can be good or bad depending on your situation.
You should do sufficient homework by gathering all the right numbers for your package, interest rates, loan terms, other incidental costs onto a spreadsheet or online calculator to find out if the refinancing is worthwhile.
If you would like try out one of these online calculators, you may visit the link here and try it out for yourself. Thereafter, it is also optional if you want to get someone who is a mortgage expertise to contact you (at no extra costs) to advise you on your situation.
Disclaimer: This article is written in collaboration with Property Guru Finance and for each tool completion, I will get a small affiliate fees which will go to the maintenance of this blog. But other than that, all opinions and recommendations are purely mine.

Property