Gone are the days where we had to remember when our taxes are due, credit card deadlines to meet or how much cash balance is inside our bank account.
Digitalization has simplified life and made many people's lives so much easier in every aspect – from keeping people connected, to storing valuable information and data.
One of the biggest benefits of having a mobile on the go app is you can have all your information stored without having to bring them physically or remember them specifically.
Autumn is a new digital platform for tracking wealth, lifestyle, and health on the go which users can download on their mobile for free.
SC Ventures – the innovation arm of Standard Chartered, and asset manager Franklin Templeton, have jointly launched a platform tool where it can serve both the wellbeing of a consumer by providing tools, products, and services across all aspects of wealth, lifestyle, and health.
Using modern technology, the app combines personal finance, investment, healthcare, and retirement data into one single dashboard and helps users plan for a better tomorrow.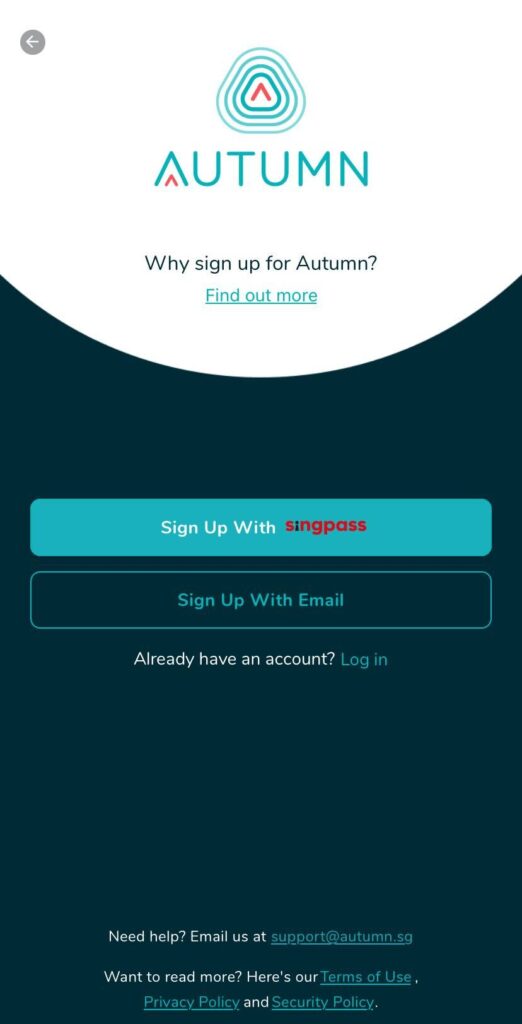 Based on my own experience, the journey of signing up itself was seamless.
Upon signing up with your Singpass (which helps accelerate with your personal information) you'd be greeted with an overview dashboard which may look like this.
You may still be required to fill in each of the sections required so you will still have to face that one-time "pain" exercise like I did but once the information is filled the rest will follow through.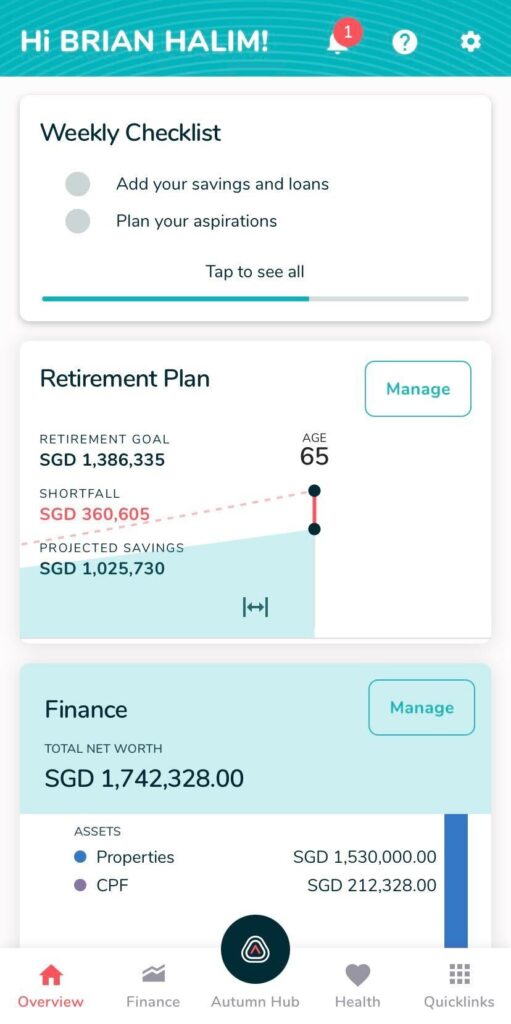 One of my favourite features on the app is the Retirement Plan.
As a prelude to having all the information, you will have to answer a list of questions provided such as your income, savings, retirement age, return rate and how much you would like to spend during and after retirement. Once that information is provided, the dashboard will provide you with a chart that will tell you if you are on track or how much shortfall you might need to save further if you are not.
For instance, based on my input, I didn't know that I have a shortfall of about $360k which I will need to work harder for x years until my desired retirement age.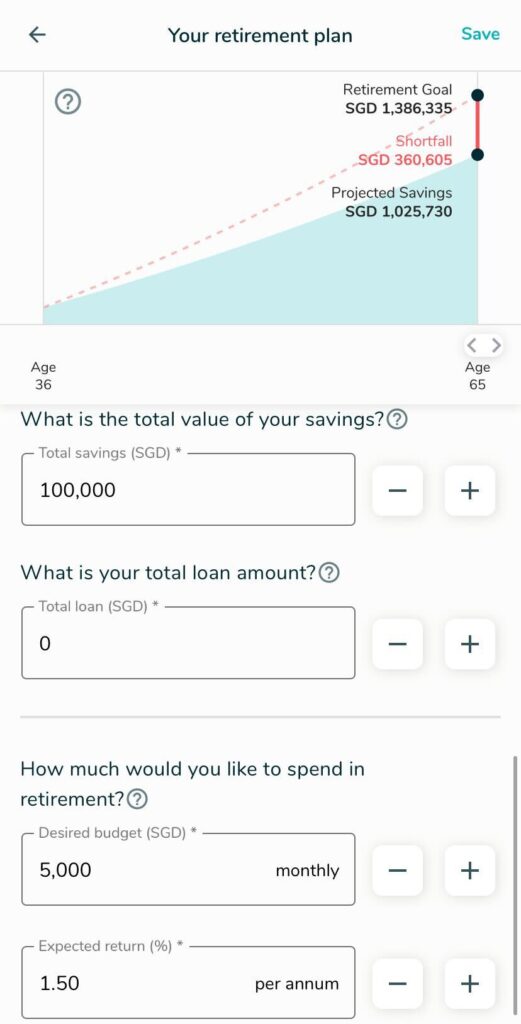 The other feature that I like about the app is the General Wellness where it provides a checklist of items through a series of related health questions that they ask.
The app will ask you a series of questions, for instance to list down a score for your stress level including how many hours you spend on your work, hobby, and sleep. There are also questions on your diets, including the type of food that you generally eat and how much exercises you did for the past recent weeks.
Once that is completed, you will be given an overall general wellness score which ranges from poor to excellent, and mine seems to smack right in the middle with a good sign! I guess that is something I will have to work on.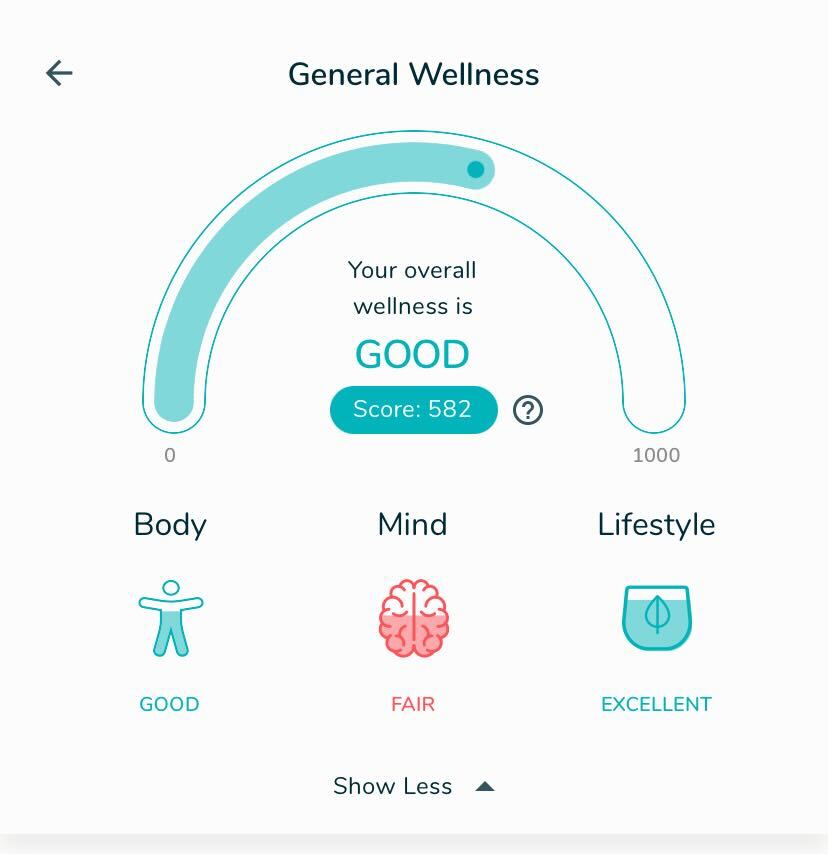 The app also allows easy tap into some of the news feed regarding personal finance which you might be interested on.
For example, they had recently run on a campaign where they had to present 12 different people from different background through their #daringtodream to come and share their stories. If you enjoy the Me & My Money Series interview which The Sunday Times do every weekend, you will like this one.
The app also kept an academy library through its Autumn Hub where it presents interesting articles such as what happen to your asset allocation splits after divorce or how to manage finances effectively if you are working as a breadwinner in a single income household.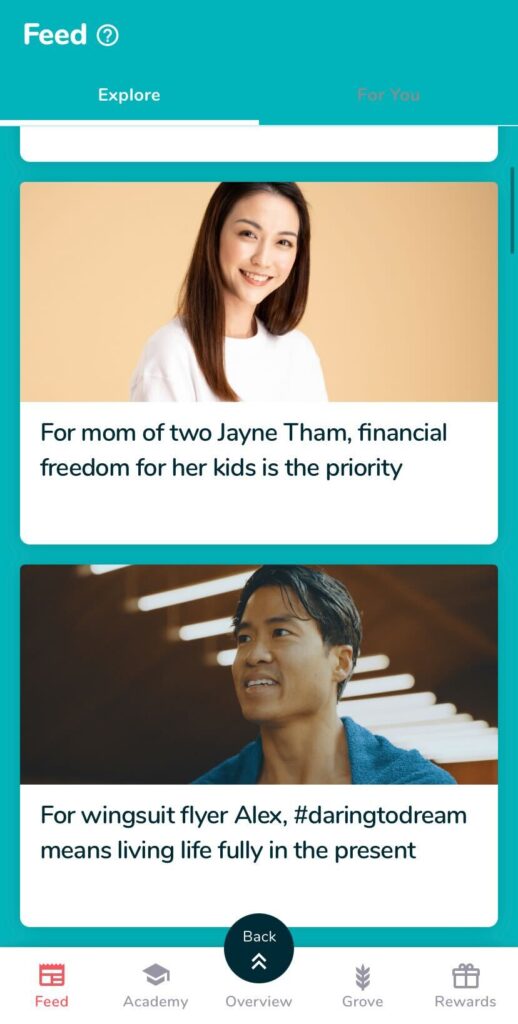 If I have to call out one limitation about the app, it is that the app is currently unable to support cashflow tracking through income and expense outflow, which means you still need to track the balance of your cash inside your bank at the end of the month so that might be a bit more manual work in nature.
For someone who is tracking his or her cashflow very tightly on a daily basis, you may still need to rely on other budgeting apps tool at this point as this app does not support this feature at the moment.
Overall, I like the simplicity and purpose objective of what the app is currently offering so far to its users.
The app is free to users, and you can take advantage of it to plan well for your investment, retirement as well as your health objective.
Planning well in advance for your personal finance particularly (the main theme of this blog) is important because when done effectively not only it can help you avoid running out of money in retirement, but also grow your assets and manage your risk efficiently.
Disclaimer: This post is written in collaboration with Autumn – a health, wealth and personal app that helps you with your investment and retirement planning. All opinions stated is my own personal experience using the app. This article has not been reviewed by the Monetary Authority of Singapore.

Personal Finance
,
Products