The plethora of earnings keep coming and this week, we will be taking a quick look at Paypal Holdings Inc [Nasdaq: PYPL] which will be reporting on the 27th April on Wednesday after market close.
The share price looks like it will break the last low set on the daily chart while it is keeping its important support on the weekly chart. If this support breaks, we are likely to see $75 coming next and this might come as soon as earnings this Wednesday should it disappoints.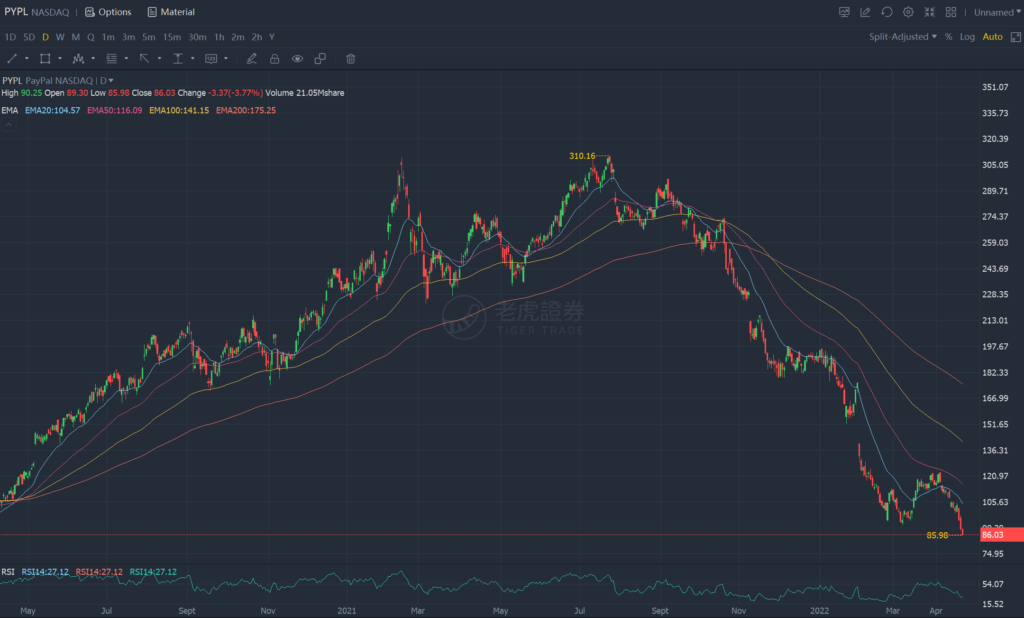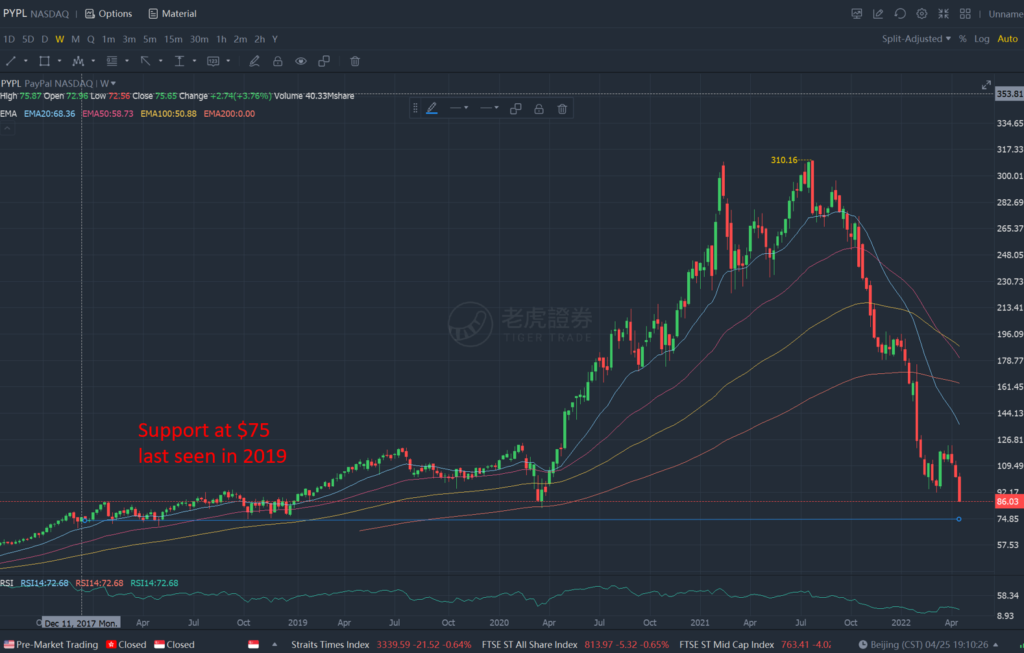 Let's take a look what might be in store for this week's earnings preview.
All eyes will be on its Q1 earnings after management sets a weak trajectory growth for Q1 back during earnings last quarter when it guided for a weak negative growth in EPS with $0.87 while topline revenue growing at 6%
The company did warn shareholders to manage expectations while the company is still transiting out of their EBAY business while still expecting 2H to accelerate.
Meanwhile, do note that the guidance was back done in February when we have not gone through too much impact from the war between Ukraine and Russia so any impact from the exodus or suspension halt of accounts might impact the company further like what we see for Netflix earlier last week.
This is the data of online payment transactions in Russia and while the data is slightly old, it gives a good indication of the top 3-5 ranking.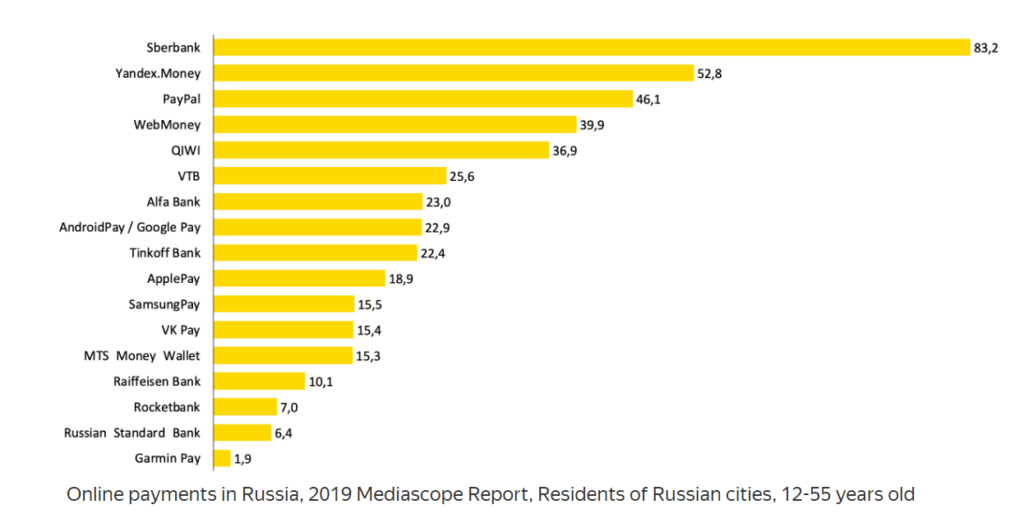 While PayPal itself had exited from domestic services in Russia in 2020, the company has since announced that it will be restricting all other business activities in Russia, which includes blocking the e-wallets of Russian clients from 18 March 2022.
The company is expected to lose about just 0.5% of its revenue from Russia and Ukraine – which amounts to approximately $127m and while it is not significant to the company, it still adds pressure given the harsher environment we see today across macro-economic factor.
Investors will want to see more tractions and news coming out of the Venmo partnership with Amazon where users can now use Venmo at checkout and see how it pans out but with Amazon itself recently rolled out the "Buy with Prime" button on third party websites, it is going to give more competition to the already crowded space in the payment industry.
If you are still interested in my valuation of the company which I did in the last quarter, you can still view it here.

Stock Analysis