Since its discovery, gold has been used for ages as an efficient means to preserve wealth. However, in recent years, it has been sought after by most investors for several reasons. One major argument is that its desirability in the market doesn't decline.
It's because unlike other speculative financial investments, whose worth has gradually decreased over time, this precious metal still holds its high value. In fact, the cost of gold has continually increased over the years. Among other factors, its scarcity and ever-increasing demand are some of the reasons its prices keep going up.
Additionally, gold has lesser losses when the market is unstable. Also, economic or political changes have lesser correlation on its price. Therefore, most individuals consider it a haven for their capital, especially in times of turmoil. Overall, this makes this valuable metal a good and stable long-term investment option that could help protect your portfolio.
Are There Challenges To Owning Gold?
In the past, gold was mainly held as a physical possession. Some people still consider this. However, there are several challenges involved in owning this metal tangibly.
A major risk, especially for novice buyers who don't know how to identify genuineness, is the danger of being sold a substandard product. Also, there's the possibility of theft or misplacing your precious metal. Proper storage is, therefore, a significant consideration. Some people buy safes or store their gold in banks. But as security may not be fully guaranteed by these two, some individuals would consider insurance covers.
For some people, it may be too risky to possess physical gold. Also, the cost of secure storage systems and insurance premiums may be a bit high. Therefore, they prefer other ways to invest in this asset besides having it as a tangible commodity. Other options available are gold certificates, exchange-traded funds, and mining companies' stocks. You can buy these alternatives or the metal itself from banks or dealers like
Gainesville Coins
and other precious metal dealers. However, ensure you first verify the credibility of the supplier before purchase.
For those who are residing in Singapore, you may check out their office located at 1 Harbourfront Place Singapore 098633.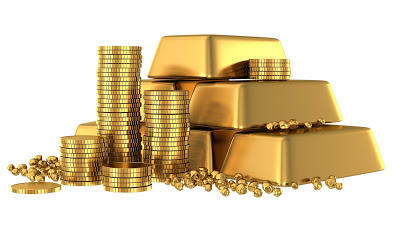 Is Gold A Good Long-Term Investment?
Regardless of the investment method you pick, adding this precious metal to your collection of financial assets could be quite beneficial. Here are some reasons why it may deserve a place in your portfolio:
1.) It's A Good Portfolio Diversifier
Adding gold to your collection of investments may be advisable since it offers some sense of comfortability. This is because it's inversely related to the United States dollar and the stock market. This means when stocks and the value of the dollar fall, gold prices go up. Hence, having this metal could guarantee protection against future market conditions that may be unfavorable.
Usually, it's recommendable to diversify your assets in a way that offers your portfolio a reward and risk balance. Therefore,
adding gold
to it may be an excellent consideration.
2.) It Holds Its Value Over Time
Unlike money and other assets, gold either maintains its current value or appreciates over time. Thus, it could be an excellent investment for your future and could also be a better asset to pass on to other generations.
3.) It's A Hedge Against Inflation
Some individuals prefer gold to other investment options like stocks, fiat currencies, or savings because this precious metal isn't affected by inflation. Usually, inflation makes the cost of commodities go up, reducing the purchasing power of the dollar. Despite this, gold prices increase in such times. Therefore, you could consider adding it to your portfolio because it's a
hedge against inflation
, which could help secure your hard-earned money.
4.) It's Scarce And Has High Demand
The demand for gold is ever increasing. As people continue to realize its benefits, more individuals want to own it. However, besides being utilized as a financial investment option, it's also used in several other manufacturing industries.
The jewelry sector has been one of the largest markets for this precious metal over the years. This commodity is also used in making electronics, medical devices, awards, and many other products.
That being so, gold is a natural resource with a limited supply. Furthermore, today, most mining fields have been closed down, and new locations with large deposits are rarely discovered. Therefore, unlike other assets, this metal may have more potential to guarantee you good profits in the coming years.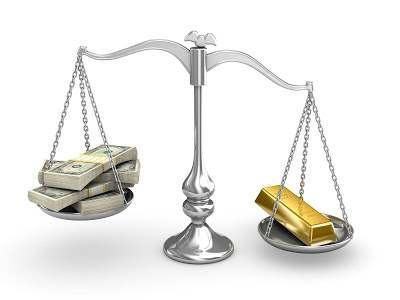 Conclusion
As you seek to diversify your investment portfolio, gold could be a good addition. For several years, it has been recognized as an asset that maintains or increases value over time. Also, unlike other financial instruments, its prices aren't affected by geopolitical or economic changes. Therefore, these aspects make the metal an excellent long-term investment option to safeguard one's portfolio against unfavorable market conditions.
Some of the factors that may guarantee a promising future with gold are its ever-increasing demand and low supply. Additionally, this precious metal is considered a hedge against inflation and could help balance the risks and rewards in an investment portfolio.
Disclaimer: This is a sponsored collaboration post article with Gainesville Coins. Please do your own due diligence before investing in any assets.

Macro