Today, we'll talk about something that's more personal – my own working experience since joining the start-up scene.
As an avid traveler in the past who have been keeping tabs on some of the world's most interesting places to visit, I was devastated as just about as many people have had due to the impact of the pandemic that has ferociously destroy the world for the past 1.5 years.
Covid-19 has brought travel and tourism to a standstill – calamities that befell both smaller providers and tourists as we enter into a new paradigm of world without travel.
Tourism – in particular for such a small city state of Singapore, is an important part of culture and revenue generator for the economy. Having a strategic location in the middle across many open borders, the service industry played a vital role in the national economy, with the Singapore Tourism Board (STB) strengthening to spend to bring tourism and travelers back into Singapore for the next few years post-Covid.
So what does all of this has to do with me?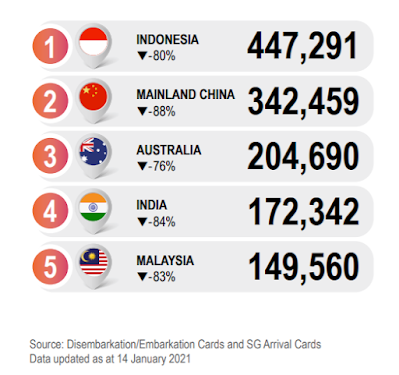 I Joined a Start-Up In The Tourism Industry In The Middle of the Pandemic
In the early part of this year, I left my previous firm and joined a new start-up company in the tourism sector.
Since we are still bruising our wounds in the middle of the pandemic, this decision was met with a lot of heightened eyebrows – particularly from my own family members including my wife, and also a few good friends who were concerned if this was the right move after all at this point.
The company that I joined is called Pelago – a Singapore Airlines backed venture start-up company.
Everyone would have heard of Singapore Airlines and under their belt they have a few subsidiaries and associates including Scoot, SilkAir, SIA Engineering, Krishop and a few others. Pelago was also one under the umbrella.
Throughout my entire professional career, I have been in the accounting and finance role and this was no different (Okay, I didn't become a genius overnight by becoming a programmer suddenly). I went through (if I recall) 6-7 rounds of interview with some of the leadership team members before being hired.
P.S: I had another 4-5 rounds in my previous role at another start-up company but most of the companies should conclude in between 3-4 rounds.
I had expectations of what I was going into when I applied for the role but I was nevertheless still skeptical about the industry given my habits of reviewing companies for investing. Not only does the pandemic impacted the industry, but there are also many competitors in the space that were fighting for a bigger market share and had stronger backers and more cash to burn.
Over time, as I spoke to the different leads and began to understand a little more about the company, what the vision stands for and how they are differentiating themselves with competitors, the situation became clearer and it convinced me to join the company.
What's My Day to Day Work Like?
As with all the start-up companies, there are plenty of the nitty-gritty issues which you will have to pick-up and collaborate with other departments to solve and close the case.
I started off my day by opening my email and look for any urgent case that I have to reply in the first half of the day. While clearing my emails, I also took the initiative to plan for meetings ahead in order to get your agenda sorted as there are many priority cases that will start to build up in a start-up that has to be addressed (Trust me, everything is urgent!).
One example is the case on payment cadence to providers – where you have a process in place on when you should be paying to your providers but at the same time maintaining a good standing balance of your working capital cashflow in the book.
One good thing about being in the start-up is you get a lot of autonomy in some of the style of your work that you would like to design and we are not talking about being in a designer or product role here. You can implement process workflow and introduce policies which is appropriate for the company and have them discussed within the internal department.
I also like the flat hierarchy in most start-up companies – which gives you a faster turnaround of decisions being made without the need to go round and round the bushes. For someone who's as impatient as me, this works well to my advantage.
We also work in a co-working space where we get to share the common areas. With community cases still on the rise, working from home becomes the default option since Covid-19 started. In fact, we can almost work from anywhere in the world we like (one of our colleague started working while holidaying in Maldives a couple of weeks ago, while our CEO is serving his quarantine in India after visiting his family).
Being part of a listed company's subsidiary (Singapore Airlines is a listed public entity), there are tons of regulatory work and reporting paper that I will have to report back up to the Group. Some of the accounting adoptions such as the revenue recognition logic, IFS116, tax reporting will also have to be approved from the top and Group level.
This reminds me of the nature of work I used to deal with while working for MNCs in the past.
Examples of Interesting Projects That I Have Recently Worked On
To illustrate one or two examples of interesting projects that I have worked on recently with the rest of team.
The first is an exclusive deal that we have partnered for bringing Chihuly into Singapore. As the only exclusive Online Travel Agency (OTA) allowed to sell the tickets, this project is massive as volume is estimated to be in the mid-6 digits. Heavy preparations involving the legal, commercial, marketing, product, engineering, operations and finance have been involved from the start to make this a successful project.
This also brings us closer to future partnership collaboration with STB as this event becomes the marked marquee event for 2021 which is held at the Garden by the Bay.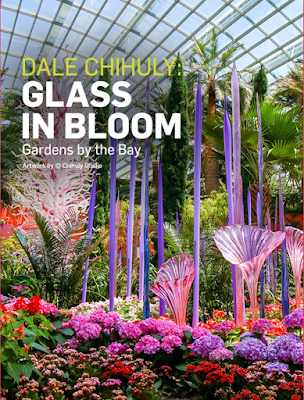 Another project that the team have been working on for a couple of months now and we have finally launched is the KrisFlyer (KF) redemption.
Being connected with the national carrier in Singapore Airlines has its own advantages, as we manage to tap into their existing product and distribution channel that the entire ecosystem can collaborate with.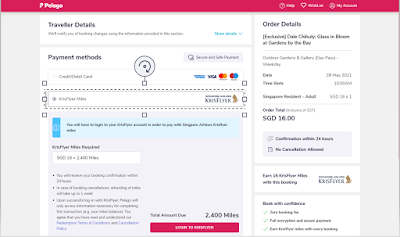 Any Drawback About Working In a Start-up?
As with any companies in the world, there will be drawbacks or improvements that can be made better.
One drawback about working in a start-up environment, in my opinion, would be a slower career progression as compared to a larger set-up MNCs.
While this doesn't generalizes for all start-up companies, a fresh graduate could be at a disadvantage to his or her peers if one chooses to work for a flatter hierarchy set-up where organic progression is not as visible. If you are a fresh graduate and are pondering where to head for your career, your best bet for a career progression serves in traditional accounting companies or financial institutions where most of the sharks and meats are left to be desired.
Clearly, this is not a problem for me at this point as my priority has changed since I turned 35 (the year I have decided I would live life differently after FI). These days, I value satisfaction, health and free time a lot more than simply the allure of money alone. I think we can all somewhat agree that Covid-19 to some extent has taught us an important lesson.
Stability can be a little tricky with most start-up burning through cash in the first few years of venture and there is no assurance that the company will be able to secure enough funding rounds to go beyond the expectation.
However, if there is another lesson that Covid-19 can teach us it is that no one's job is irreplaceable. Covid-19 has decimated many organizations and even some of world's most renowned companies are not spared either.
Conclusion
So, would you rather be a small fish in an ocean or a bigger fish in a pond?
There is no right or wrong answer to that.
Clearly, there are both pros and cons to working for a large organization versus a small start-up and it would depend on an individual's value to decide what matters to them most.
If you decide that money and career progression are important, then it will make more sense to work for a large organization in the early few years of your career. I made a point early in my career that I would like to achieve financial independence by the time I hit 35, so I had to go with the big players. Over time, I decided that autonomy and flexibility are important to me so I made a switch to companies that has a culture like that.
P.S: I had originally wanted to make this article a bit more technical and related to accounting or finance a little more but I figured it would bore most people that are not in my line of work.
For those of you that had worked in both a large organization and a start-up environment, would like to hear your views on your thoughts.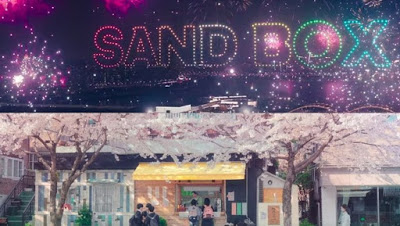 Disclaimer: I work at Pelago but receive no compensation for any of the referral links above, if any for sake of illustration will only make my work load more for the higher volume increase – should you decide to make a booking via our platform.
Thanks for reading.

Personal Development