Usually, at this stage of the year, many will be making a New Year resolution for 2021 (myself included) and all the goals they will be working towards for the year.
January is the best time to do that because we are starting a brand new year and we'd like to get ourselves pumped for the right reason, giving us the motivation to run for the rest of the months ahead.
This year, I'll do something a little different.
Instead of putting my own goals and resolutions for the year ahead, I'll pen some of the important things that I think it'll be good to revisit this month and instead of letting it procrastinate into the later months.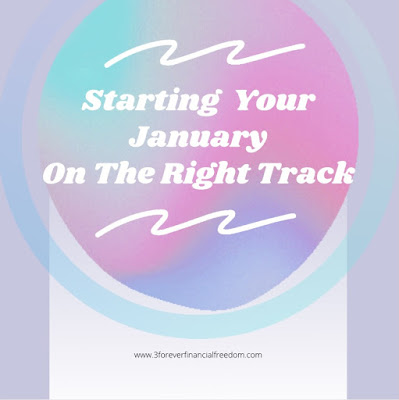 1.) To Figure Out Where You Are Financially
For those who are tracking their finances closely, this is probably your everyday bread and butter.
But for the large part of the majority, this is probably something which you tend to revisit only when you are financially in trouble. For example, when you see a dunning reminder from the bank asking for a follow-up reminder to make your payment, it's probably a little too late to evaluate your finances.
Take the early part of this month as an opportunity to reevaluate your financial conditions, debts, accounts, and cash flow and make a realistic assumption about what you might be lacking so you can remedy the situation and take the necessary steps.
2.) Review Your Discretionary Subscription Expenses
Like most functioning pair of adults in today's digital world, you are probably paying for some of the monthly subscription bills that are being charged out directly from your credit card.
The mechanics of the payment makes it so convenient for users that most ended up paying for things that they might even seldom utilize. For example, while the internet is probably something that commands a higher utilization because we used them every day, the same may not apply to TV subscriptions, especially when you are also paying for a similar alternative like Netflix.
You may also want to check your other subscription services like your recurring digital charges or gym membership.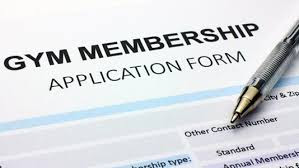 Ask yourself this.
When was the last time you switched on your television to watch something that appeals to you, or when was the last time did you step into your gym and utilize the membership. Take the average of your number, and then divide them accordingly into a unit economic of $xx/usage. If that amount is still acceptable to you, then it'll make sense to continue with your subscription.
Do note that these monthly recurring charges can add up quickly once you have a few of them lying around.
3.) Opening a Supplementary Retirement Scheme (SRS) Account
The SRS is a supplementary retirement scheme which is a voluntary scheme to encourage Singaporeans and its Permanent Residents to save for retirement.
The immediate incentive for contributing to an SRS account is you get a deduction of tax relief from your chargeable income, so you would essentially pay for a lower amount of taxes.
The current statutory withdrawal retirement age is 62 years old, on which 50% of those withdrawn will be subject to tax.
One interesting thing to note is that the statutory retirement age prevails when you made your first SRS contribution and this means that if you are one of those who are concerned about the possibility of retirement extension age, you might want to contribute early, even if it just means a one-time transfer.
If you have done this previously, and have been contributing consistently to your SRS account, then you're ahead of the pack.
4.) Set S.M.A.R.T Financial Goals
Start applying and setting financial goals of what you think you wish to achieve at the end of the year using the 5 golden rules of S.M.A.R.T.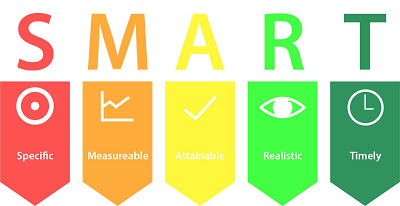 Specific
Measurable
Attainable
Relevant
Time-Bound
Set Specific Goals
Your goal must be clear and well defined.
Make it clear and concise such that it's easy to track and can be defined precisely when you look forward.
Set Measurable Goals
Your goal must be quantifiable in terms of amount, and which period it covers.
For example, if you are looking to attain a savings rate of 20%, do clearly indicate when you will try and achieve that, and if that savings do or do not include your CPF contribution rate for instance.
Set Attainable Goals
Do not aim for the sky but ended up falling to the ground.
Your goal should be realistic and attainable such that you can achieve the smaller milestones to celebrate your achievement.
For instance, if you are only earning $2k/month income, don't aim for an 80% savings rate because it doesn't make sense to do that. Go for lower but more attainable levels so you can celebrate the victory.
Set Relevant Goals
Your goal should be relevant in accordance with the objective you wish to achieve in the future.
For instance, if you are aiming for financial independence at the age of 35, you would need to set an expectation of saving at least 50% of your income for the next 10 years.
Setting inconsistent and irrelevant goals will set back and waste unnecessary efforts and time needed to attain the real objective.
Set Time-Bound Goals
Your goals must have a validity period and deadline.
Doing so will give you ownership of your own actions and increase your sense of urgency when doing matters.
Conclusion
It is important to start January on a strong footnote because this will set the right tone for the rest of the months.
Starting early on the right track will give us confidence, knowing that we have done something and setting things right in order for the rest of the months to follow.
If we continue to procrastinate into the following months, we might get bogged down by the many things happening in our daily lives and we will end up just delaying or postponing that one thing in our to-do list.
Start early, and tick your boxes as done.

Personal Development
,
Uncategorized