Every once in a while, it's nice to indulge in treating and pampering ourselves a little better in a fancy salon which for the most part are affordable to the majority of us for our regular hair care needs.
Since the start of the circuit breaker, I haven't been able to get out of the house and go for my usual routine grooming session. As a result, my hair has grown longer and become messy under the circumstance of a very humid condition and stress in the past few months.
Thankfully, under the strict guidelines from the Covid-19 taskforce, the number of Covid-19 cases within the community has gradually come down. As a result of social distancing and proper mask attire, salons and beauty wellness outlets are allowed to reopen under phase 2 on uncompromising guidelines that customers must remain with their face masks on when receiving treatment such as styling or other hair treatments.
I was invited to head down to YOON where one of the sales consultants gave me a full rundown of their latest outlet opening and the services they provide.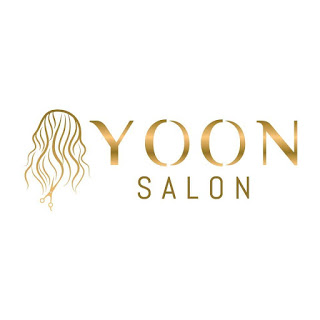 About Yoon Salon
YOON is the latest prominent hair boutique that aims to provide the best all-round services to its customers.
Notwithstanding the difficulties Covid-19 has imposed on businesses, YOON has not only remained undeterred by the challenges but also confident that it can capture the right target audience and market share with its exceptional services that it provides to its customers.
They are strategically located in 3 of the busiest districts in Singapore – Havelock, Orchard, and Queensway. You may find the full outlet information as appended below:
Havelock II
2 Havelock Rd, #01-04
Singapore 059763
Midpoint Orchard
220 Orchard Road, #01-02
Singapore 238852
Queensway Shopping Center
1 Queensway, #02-29
Singapore 149053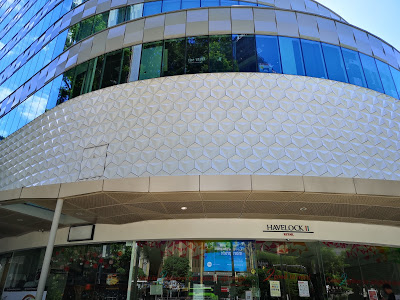 Havelock II Retail Outlet
I had the chance to visit the outlet at Havelock II where it is located right opposite Chinatown Point.
The Salon is located inside the retail (some were located in the retail space outside) so I had to scan for the Safe Tracing apps to check-in as part of the safety guidelines implemented by the Government. I had to scan for check-in again upon entering the salon as a safety precaution so you can be sure that the management is taking the measures very seriously for its customers.
The retail space at Havelock II is nicely situated without too much passerby traffic so there's a very secluded and private feeling about the area. There's also a popular Thai restaurant beside which makes it convenient for you to have a decent lunch.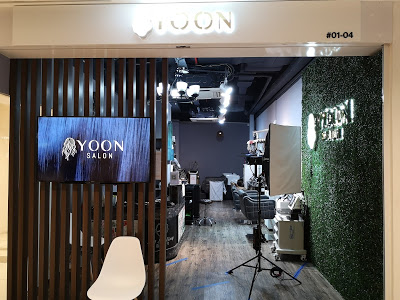 Entrance
Services
Audrey, their Sales Manager, explained that the salon provides a wide range of hair services at the moment which includes:
Premium Stylist Cut
Premium Dye & Coloring
Premium Hair Perming
Premium Hair Rebonding
Creative Shaping
Hair Regrowth Treatment
Bleaching
Hair Defrizzing Treatment
Wash and Blow
However, what makes the salon stands out from the rest is its customer attentiveness and exclusive one-to-one consultation that it gives to its clients.
For instance, when a customer arrives, he or she would be ushered in for a one-to-one consultation with its stylist. The objective here is to find out the needs of the customer and also if there is any advice that the stylist could give to the customer before his or her session commences. In addition, the stylist would also give a run-down of what to expect during the session, including explaining how the customer's hair condition is, the product she would be using, and also some preventive aftercare to take note post-session.
To ensure top-notch quality services being provided to its customers, each individual will also be asked to take a before-and-after photo. This is to ensure that the outlet maintains a high standard of services that meets the satisfaction of its customers.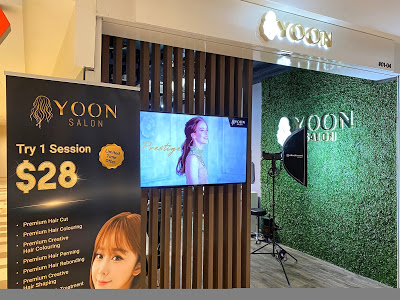 Session at only $28
While the product is not a typical brand that we often hear in the retail commercial space such as L'Oreal or Keratase, it is actually dubbed as Japan's No. 1 Professional Hair Cosmetics brand backed by rigorous scientific research and high performing ingredients to ensure the intensity of the hair's natural flow and integrity.
To illustrate the full process of the treatment, the stylist will first explain the nature of why we often get fizzy hair when we wake up in the morning.
To begin the session, the stylist will first apply a Primer Accelerator to the locks of a client to enhance the effect of the overall treatment. Next, she will infuse the strands with a treatment essence to repair and strengthen the cuticles.
After the treatment process, a sealing serum will be coated to the hair for a longer-lasting hair booster effect.
Pricing
YOON is a big hit for all ages and gender, including the younger and middle-class crowd because of its competitive yet affordable pricing.
It is currently having a soft opening launch promotion at $28 for a session that allows its customers to try the services and products at very attractive pricing. I was also being told that it doesn't do any hard selling to its customers should the latter choose not to take its package thereafter.
So head down now and grab that promotion while it lasts!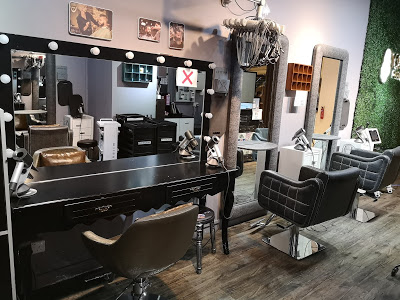 Spacious area with safe social distancing measures in place
Disclaimer: This post is written in collaboration with Yoon Salon (including a conversation I had with Audrey, one of their consultants). All opinions are that of my own, based on the experience and service I received.

Uncategorized