After months of intensive research on the residential property sectors, my wife and I have decided to proceed with purchasing our second property here in Singapore.
Just yesterday, we've submitted the cheque, went to the lawyer and signed everything that we needed to settle.
We've never previously thought of the idea that we'd be buying a second home, especially in an expensive country like Singapore where private property was rated the second most expensive in the world according to a report from CBRE (source article
here
).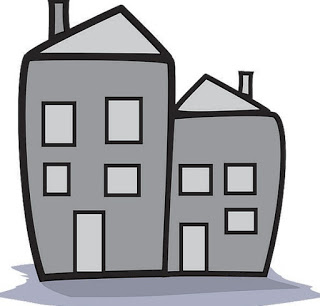 Why Buy Now?
But we were bounded by circumstances, in particular the fact that we rented out our bigger units a few months back and had to move in to our in-laws place in the interim. It was never the most ideal situation for the longer term because of many reasons and soon we were on the look out for a place of our own again.
The timing of our elder son primary one registration next year also means that we needed an ideal permanent place (at least 30 months worth of stay) in order to qualify him for the "Within 1km" proximity phase for the primary school that we were aiming for.
The previously written
article
that I wrote on the unlocking of the equity portion is a financing option meant to fund this purchase. This is one of the strategic move we've decided to go with in order to avoid the absd rule for the second property. At the end, my wife and I had to split with one each to our name.
Why Not Rent First?

The idea of renting being an ideal situation is when you can get a decent long term contract as a tenant, and then use whatever excess capital fund you have and invest it at a better irr.
Personally, I don't like the idea of renting as a tenant for the longer term because first we know we'll be staying in Singapore for a much longer period and second the rental that we pay goes straight as an expense to us when we could have used that rent to pay down the loan and increase the equity portion over time.
Of course, this wins hands down than paying for an overvalued property which is sending your equity straight to hell.
Why Not HDB?
We've contemplated this option by selling our current unit and then move to a HDB now that we've become Singaporeans and are eligible for it.
Unfortunately, we were not able to find the right match after a few tries with the location plus value that we've overall considered.
New or Resale?
I've probably mentioned this in the last few articles I wrote but there's no way we could find value in most if not all the new private property development that were recently launched.
To put numbers into perspective, the two new integrated development – Woodleigh Residence was being marketed at approximately $1,850 psf while Sengkang Grand Residence was marketed at approximately $1,750 psf.
Pullman Residence @ Newton (former Dunearn Gardens) was launched at $3,000 psf.
Meyer Mansion was launched at $2,715 psf.
Avenue South Residence was launched at $1,780 psf.
Even the latest and only EC launched this year for Piermont Grand @ Sumang was marketed at $1,108 psf.
Given how heated the market is for these new development, it is very difficult for us to find good value and to be frank neither can we afford to pay such a hefty price.
We went for a resale development and found a few that was good hidden gems.
Some of these units provide good value and pretty much fit into everything we were looking for.
What Are The Criterions We Were Looking For?

In my
live radio air-show
last month, I mentioned these
5 criterions
that is important to us when looking for a home so we used the same checklist to find our ideal home.
Do note that these criterions are likely to differ for every individuals depending on the life stage cycle you are in.
1.) Location / District

We don't drive so proximity to public transport access such as MRT and direct buses is obviously going to be important to us.
Close proximity to malls, groceries shopping and nature would also have been big plus points for us.
I do also have a bias preference towards properties that are in "Prime" location, which includes the likes of District 1, 2, 4, 8, 9, 10, 11, 12, 15 by my extended definition.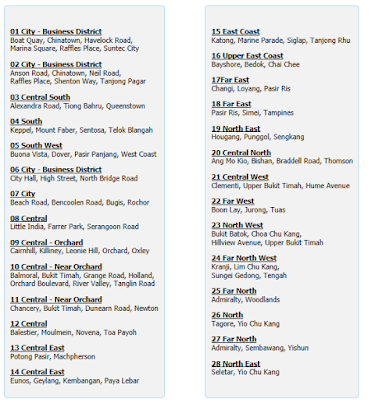 2.) Investment
While we look into buying this as a home for our own stay, we also wanted to double up as an investment home for any future capital appreciation.
Like in all investment, the key here is not to overpay and the reason we choose not to purchase a new development is because the price in the market at the moment doesn't gel with us.
As part of our investment key checklist for not overpaying, we also wanted to make sure that the rental yield for the property we are buying in this development is above 3%, which I think serves as a pretty good gauge in this current climate of poor rental market.
For purpose of reference, the place we bought came with a tenancy lease with a 3.2% rental yield, which will last until somewhere early next year.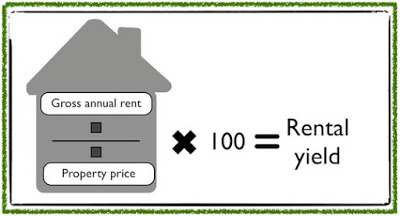 3.) Size / Floor
We wanted a good decent size of living room and bedroom and it's incredibly difficult to find in new developments where rooms are typically very small to cater to.
We also preferred units which have good squarish lay-outs, i.e minimal wastage of spaces, minimal bay windows, etc.
I also have a bias preference towards higher floor, which usually commands higher price.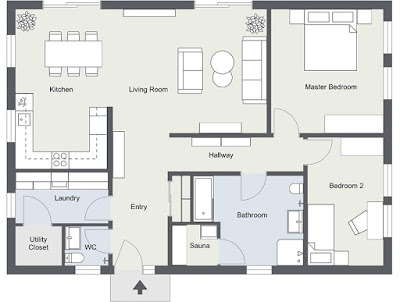 Example of Good Floor Plan Layout
4.) Facilities / Interior Finishing

Most of the interior finishing and facilities you are getting is likely going to depend on the developer that is building the units.
Bigger names such as CapitaLand or UOL or City Development are likely to provide better facilities and finishing as compared to smaller names.
5.) Proximity to Good Primary School

The proximity to a good (not necessarily top 10) primary school ranks number one on my wife's list.
She has a peculiar preference towards some of the primary schools that we want our kids to go to so our search was narrowed to incorporate this criteria.
From an investment viewpoint, it can also double up as an unique selling point should one day we decide to rent out or sell this unit.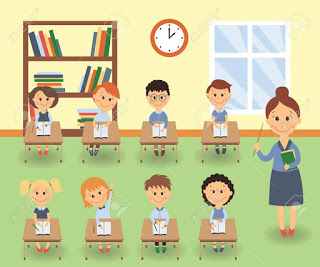 Added Bonus (Not Crucial But Important)

6.) Freehold vs 99 Years Lease

The freehold status is always going to be an added bonus point if we get it though we did not put this as a priority.
In this era of limited land space, it is likely more than not that a collective sales will happen in the future should the property is located at a unique/growing location.
7.) URA Master Plan (For Potential Enbloc in future)
I also like to refer to the latest master plan guide and changes to the land planning space at
URA Space
.
Some buildings are approved for an upgrade from 2.1 to 3.0 thus increasing the likelihood for an enbloc potential in the future.
Conclusion
We started the lists with about 8 different units after the first round filter.
After we visited all of them, we've managed to filter down to our final 3 units, out of which one became our choice.
I'd put this down as one of our important milestone that we managed to hit this year despite the setback we've had earlier in the year.
Never had we thought we'd be moving to a new home by this time last year but circumstances took us to a path that we didn't think of.
Thanks for reading.

Uncategorized