I received an email from a concerned reader who wrote to me about a week ago.
We have exchanged a few email correspondences and I have obtained his permission to publish this on an article without mentioning his real name.
Here is the unedited question he wrote.
Hi B

I have been an avid reader of yours for many years and I have learnt many valuable lessons along the way.

I am in a rather difficult situation at the moment and unsure of what I should do next so I hope you can give me some advice.

I started investing in the stock market about 3 years ago back in 2018.

I had started investing in overseas stocks mainly in Chinese tech stocks sometime late last year and I have further added to my position earlier this year upon reading your thesis about Alibaba, Tencent, JD and Ping An. My positions continued to go down on further regulatory crackdown and I had cut my loss in July this year. I lost about ~ 40% from my average buying price.

I went to move my funds into somewhere safer, the US market sometime in Jul/Aug this year and I bought into companies like UPST, Paypal, SEA, TSMC, Crowdstrike and some others. I had originally wanted to allocate my money into MSFT and Apple but found them too slow for my age and investment style. I also wanted some exposures into Cryptocurrency but had not found the time to study it properly yet so I ended up putting my money into Coinbase.

Fast forward right now, I am down about 40% from my positions and I am contemplating if I should average down or cut loss on my investment. I am baffled why I am so unlucky with my investment while my friends can time it so perfectly. I hope you can give me some advice.

– From a concerned reader –
Ok, first of all, to be clear – I am not a professional advisor so whatever personal advice I can give is based on my own opinion (which could very well be wrong also).
From his writing, I can genuinely feel that he is worried about his positions and what he should be doing next so I thought I could help him address some parts of the emotional part about investing.
Personally, my positions on Chinese stocks are also down quite a bit so I'm not sure if a loser here is giving an advice to another loser is the most appropriate one but one thing I am sure is I am not worried at all and I think we need to look beyond this year and give our thesis a chance for them to perform out.
Let's try to address them one by one.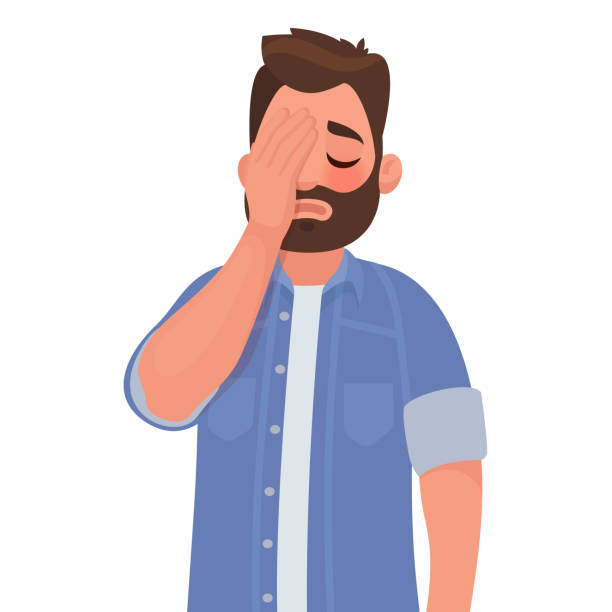 In every single "bear market" environment that we have faced all these years, it has never been an easy environment for investors to operate in.
Bear markets are natural part of market cycles. It goes up on optimism and goes down on pessimism.
I mean think about this – have you ever faced a bear market where investors and media around you are all optimists and think the world is going to be great again 12 months down the road? No. Chances are you will read tainted news that will paint the world as doom and your friends are calling you to cut loss. There will an increasing number of noises around you and none of those matter if you believe in your thesis.
We are not even in a real bear market situation where the entire indices and global markets are melting down but we have seen some companies going down by as much as 50-90% from the peak in the past 12 months.
If you are a new investor and you look for herd investing at the point of your comfort for your source, you are going to be skinned alive sooner or later.
For the concerned reader above, he moved from a point where his positions in Chinese stocks were down and then started a position in US stocks where he thinks the trend is going up forever.
I do not know if his decisions to move was based on any fundamental decisions but it looks like he was cashing in on some of the hottest trend stocks that were moving in an upward trend without any downside plans in mind.
In other words, he is thinking if he can buy high and then hopefully the market gives him a higher high to make profit. That seems like a dangerous play.
If he believes that the fundamental of those companies are great and is fairly priced when he bought and that the recent drop is an opportunity, he should use the opportunity to buy in more when it is cheaper. If he starts to question his loss position at this moment while holding on to these companies, then I would argue that his thesis when he first bought should also be questioned.
I also don't quite understand what the reader meant when he said that the likes of Microsoft and Apple were too slow for his age and investment style. Is he expecting these companies to turn on the styles like Tesla?
The reader called himself as an unlucky investor but I don't think that's appropriate.
Based on the way the reader positioned himself to invest, I think it is a matter of time (not if) before his pants are caught on fire.
While luck still plays a big part in investing, I do think we have to be able to control the part where we can take advantage of and leave the rest to fate. This involves the like of doing proper due diligence, researching, thesis and conviction, emotional and just being acceptance of the fact that every investors will go through bull and bear in their portfolio if they are long enough in the game.
When we are ready to accept this, then I think we will do okay as investors going forward.
If there is one key takeaway I hope the reader can learn from this experience, it is that he probably needs to go back to the basics first and try to fix his style of investment and what sort of losses or market volatility can he take before putting his money in.
Likewise, this applies to all of us and unless we can be ready to accept this, the stock market is probably not a safe place for you.

Personal Development