This is a true story.
I was lunching with my colleagues the past week and midway we had a conversation about the topic on finance and the stuff I was writing in my blog every other day which they saw appear on their facebook news feed.
The conversation goes something like this:
Colleague A: "Hey, I saw you were blogging about passive income in your blog and all those financial jargons you researched about on companies. What was all that about ?"
Since they are not accounting or financially trained, I gave them a brief explanation on what investing in equities mean and how I was trying to build up passive income from the companies I own. I also tried to explain to them that investing means owning a part of the business which we think will have great potential to grow in the future. In other words, it is not a mere paper trade we are talking about but a piece of real business.
At this point, I get the feeling that they are somewhat a bit lost so I tried to pull the topic back to make the explanation easier for them and ultimately tried to get them interested in investing.
I explained about how when we invest our money in a company, we become a shareholder and will receive profit sharing scheme in the form of dividends when the company makes profit at the end of the year.
I also explained to them the risk of investing and making money is not to be taken for granted. In fact, a lot of hard work has to be taken before hand to ensure our personal finance (income > expenses) are taken care of before we invest our hard earned money in companies which we then need to research and hope that our thesis would prove to be right before we can see the fruits of our labor.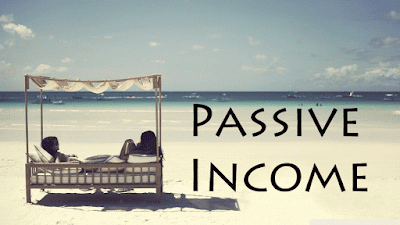 At this point, they seemed disinterested because it all appears too difficult and dry to absorb.
Sensing the atmosphere, I tried to lighten the atmosphere by explaining what passive income can do for them.
Me: "When you had sufficient passive income to cover your expenses, it means that you have achieved financial freedom. You can shake your leg at home, sleep while people are working or read a book by the beach and money will still continue to flow in. Heck, you can even quit your damned job and still receive income every month"
Their eyes start to lighten up a bit.
Colleague B: "Wow, that is really cool. I've never heard that there are such thing in this world. Can you please let us know how we can do that ?"
Colleague A: " YES, please teach us!!! I can't wait to quit my job after that. How do we do that "?
Me: "(in my mind) ……….. Didn't I just tell them at the beginning how to do it ?"
Now, we know why there are so many people who fell to scams on courses that does marketing on how you can build passive income easily and kiss your crappy job goodbye after. What appeals to these people seemed to be the easy solution instead of the process of what that might work or not work for them.
The next time you read about passive income story and if the related article mentioned anything about beach, hairy leg and easy peasy or sound a little cheesy, be wary of it. You might just be your own next downfall.

Uncategorized