The stock market has rallied very strongly to close the week at +188 points to end at 2,837.
Sentiments have certainly calls for more bullish as we can see from how different certain individuals behave. You can sense when there are generally more positive news coming out from the media and individuals who started to re-enter the market. It appears that for some people, the sky seems bluer than the one they saw last week. The bottom is over, momentum investing is in play, it's not a time to miss out on these runs. Well, only time will tell if that is the case.
Some of the actions we've seen from individuals this week can be described as "Fomo".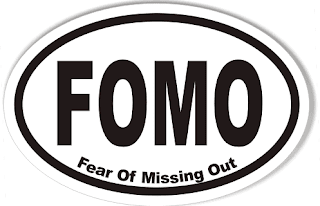 The Fear of Missing Out is a social angst characterized by a desire to stay connected to what the others are doing. They are largely accounted by the emotional pervasive apprehension that others may be having rewarding experiences that you miss out if you don't join the crowd.
Early last year, I wrote an article (
link here
) about the psychology of herd investing and why such interesting behavior exists. In the article, I shared a story about Joseph Kennedy and how he managed to sell off all his stocks on the cusp of the Great Recession crash of 1929 when he heard a shoe boy sharing tips on the street. That was essentially a bullish moment waiting for a bubble to burst.
On the other hand, I also shared an article (
link here
) about the psychology of contrarian investing and they are certainly not easy to endure, especially for first time investors.
When the stock market was entering a bear territory not too long ago, I've had friends who decides to sell off part or all of their holdings on fear that this scenario could play out to be worse than any recession we faced in the past decade. There are many "gurus" on the street who are calling for doom's day, just like there are always "gurus" who are calling for bullish sky when things are clear. The noises on the street make it very difficult for an investor to decide what he or she needs to do, especially if one does not has a plan to start with.
As the market is rallying this week, we've seen similar people who started re-entering the market on fear of missing out. Since the share price has somewhat rallied, some of the investors who has sold earlier at the low would obviously be feeling a bit regretful of their decision. Perhaps, these investors would "promise" that the next time such opportunities arise, it would be a straight easy decision this time round. But as you can see from the market volatility, it is not as easy as it seems when certain things happen at certain timing for certain reasons.
I've received quite a bit of congratulatory messages this week as the market has rallied. I think this is perhaps due to some people thinking that I am invested in certain stocks which has done well this week. I started to think if I was really happy that the market has run up.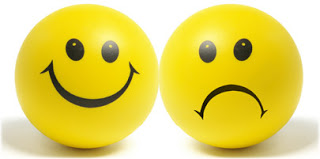 Test once…
Test twice…
Test thrice…
Confirmation acceded that there is nothing to be happy about just because the market rallied up in the short term. I knew that for as long as these are merely paper profits, it could turn sour in the other direction. I had to be ready for it when that happens.
In fact, I would have been happier if the company which I'm vested in increased their dividends sustainably by 1 cents than if I had made an extra $30K in paper profits. When markets are lower, I am able to allocate my capital more efficiently than if the markets have rallied. So I am just hoping another opportunities might present but that's totally out of my control anyway, so there's nothing I could fret about it.
The next time there are "gurus" trying to tell you things, question their motive why they want you to hear or follow what they ask you to do. Perhaps, you can get a better answer for yourself and decide to spend the time more efficiently by reading up on things that matters.

Uncategorized