I initiated a small position at Second Chance today.
For those who are new to Second Chance, its main core business, led by the great founder and CEO – Mohamed Salleh are mainly in the Retailing of Apparel, Retailing of Gold Jewellery and Property Investment.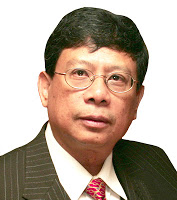 The main attractiveness of this stock which I think is valid:
Mohamed Salleh – I like the way how he runs the company. He is both conservative and aggressive when he needs to. He is also shareholders and staff friendly. For instance, he banned his management staff from entering the casino as he thought it was harmful to them. Both he and his family members owned almost 80% of the company.
Great dividend payout ~ 7% and low dividend payout ratio ~ reasonable level of 50% on average.
Clear plans of the outlook – Short term: Plans to expand its "First Lady" retail business especially in Malaysia. It is now at 41 and is expecting 50 by 2013. Long term: reach market capitalization of S$1 billion by 2022.
Confidence message – The CEO is confident that ROE will maintain to grow at a reasonable level and dividend will be higher for FY13 compared to FY12*.
* FY13 dividends will be lower as there will only be 9 months as compared to FY12 which has 14 months.
For more of articles relating to Second Chance Properties Ltd, you may refer to some of these interesting posts:
Second Chance – A Billion Dollar market cap vision
http://www.investmentmoats.com/money-management/dividend-investing/second-chance7-5-yield/

Uncategorized