Black Friday shopping during bull booming year: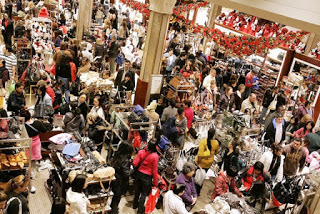 Black Friday shopping during recession: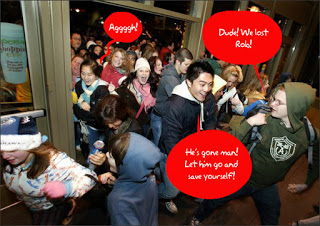 So what is the difference!!!??? Yes, you are right. Americans don't give a care whether storm, recession or fiscal cliff coming at them. When it is time for black friday shopping, they are a bunch of crazy people and shop as if these are free stuff. Are these items that cheap in fact??
The answer is yes. From my experience when I was studying in the US, we would celebrate our thanksgiving on Thursday and then starts queueing that night. Many items are at least 50% cheaper than the original price. A hint for those outside US: check out e-bay after today. These people are buying to sell.

Uncategorized